Last week we went over the new chapter. This week we're going to go over the changes we made this week to the new chapter. We've still got a long way to go and things may change but we think we're ready to show off the first part of the chapter.
There's a few changes here from last week. There's a few new tiles and the waiting room now looks more like a waiting room. As you can see, the player is holding a new gun: the Benelli, a 3-shot shotgun. The guard at the bottom of the map is also holding a new weapon: the Walther, a 8-shot pistol. The idea with these guns was to force the player to move faster and not rely on guns as much (hence why there aren't any automatics in this chapter).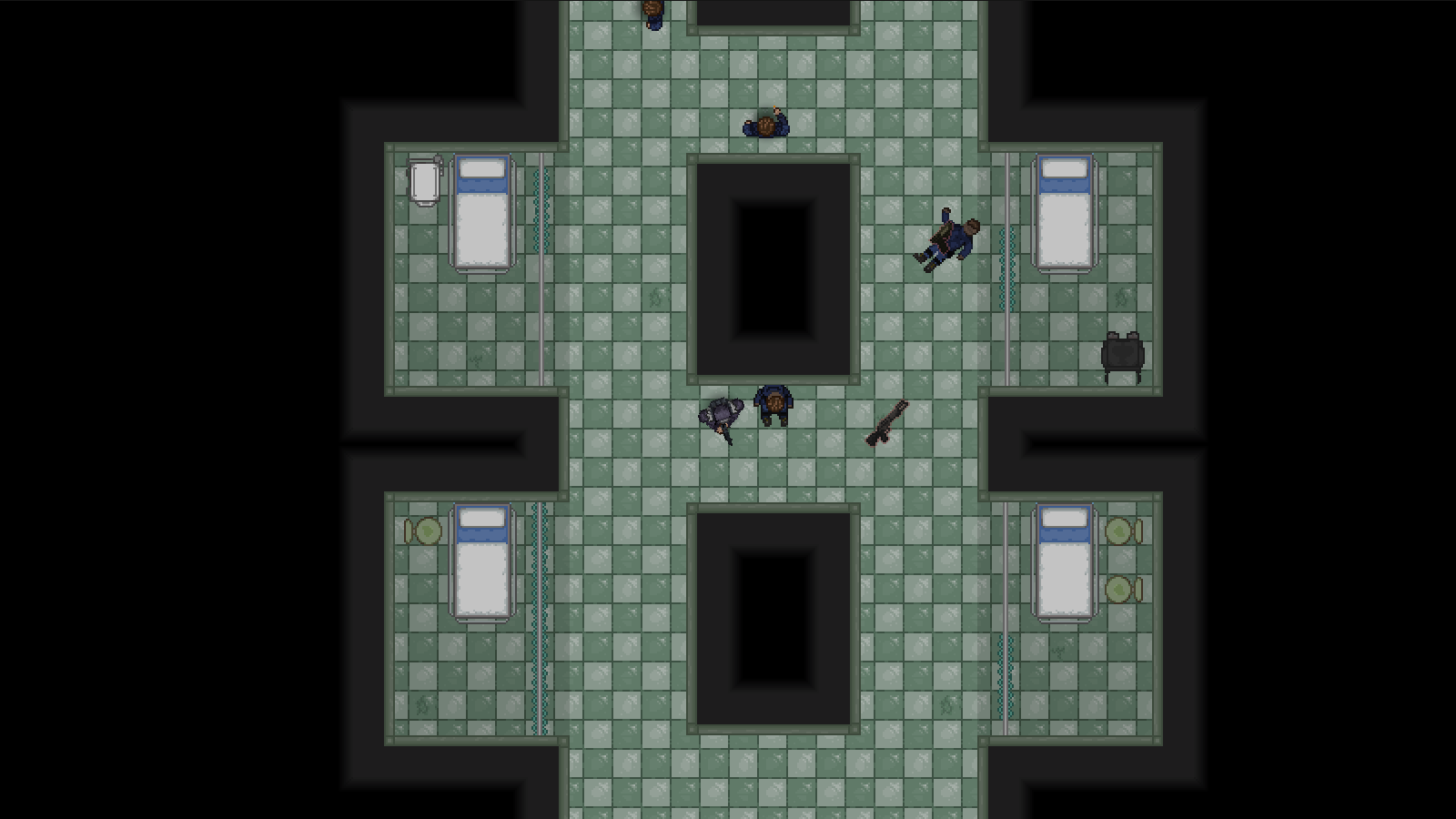 Next week we'll update you on the next parts of the chapter. We're going for a bit of a longer chapter with this one. Stay tuned! Still haven't tried the demo? You really should - it's free!