We are glad to post something for all the fans again! Today is the 20th birthday of Half-Life: Blue Shift, and we couldn't skip that date, so there's news about the development of the second chapter of the remake.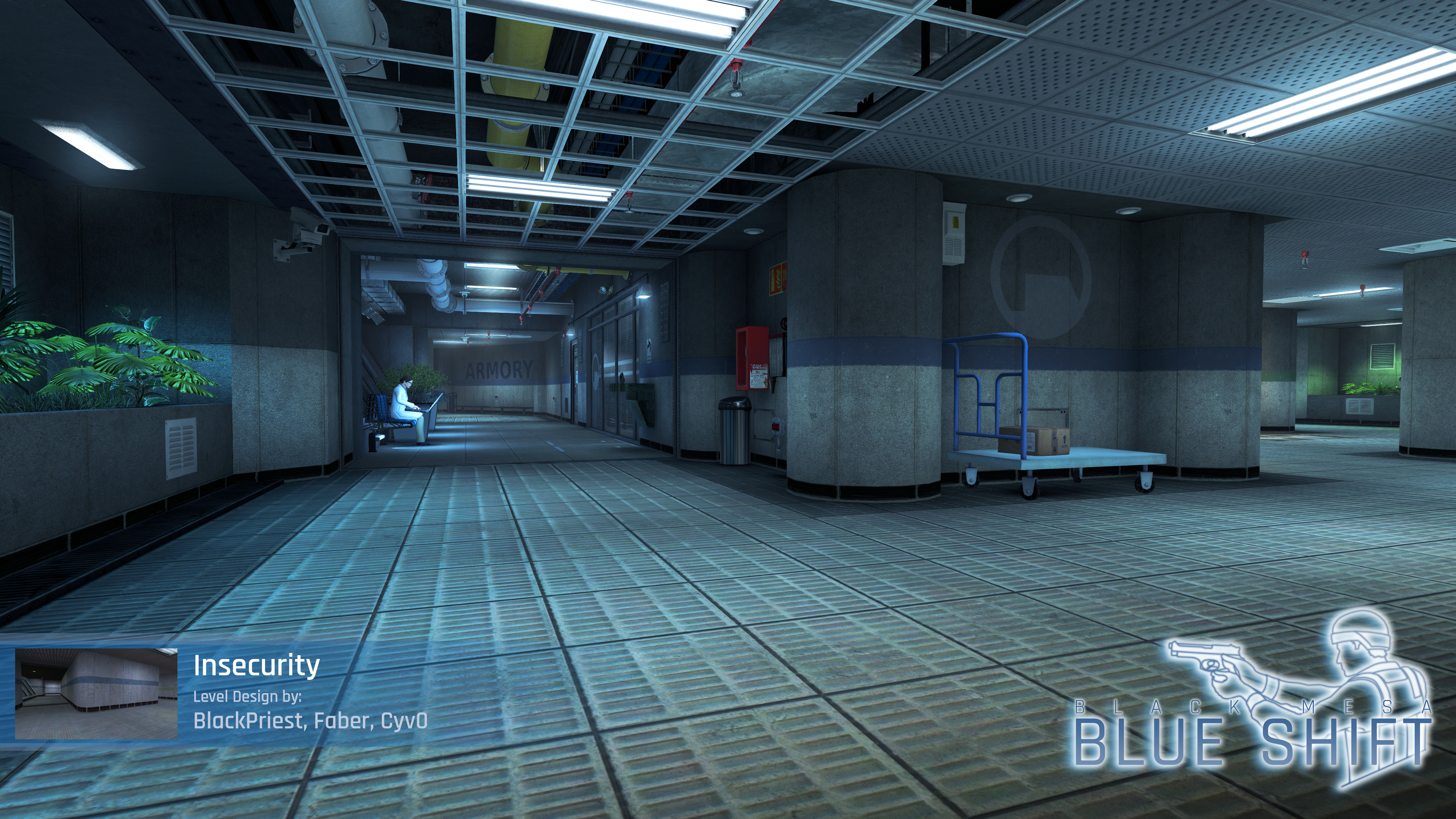 There is the surveillance room, where you can see what's going on in the different places of the Facility.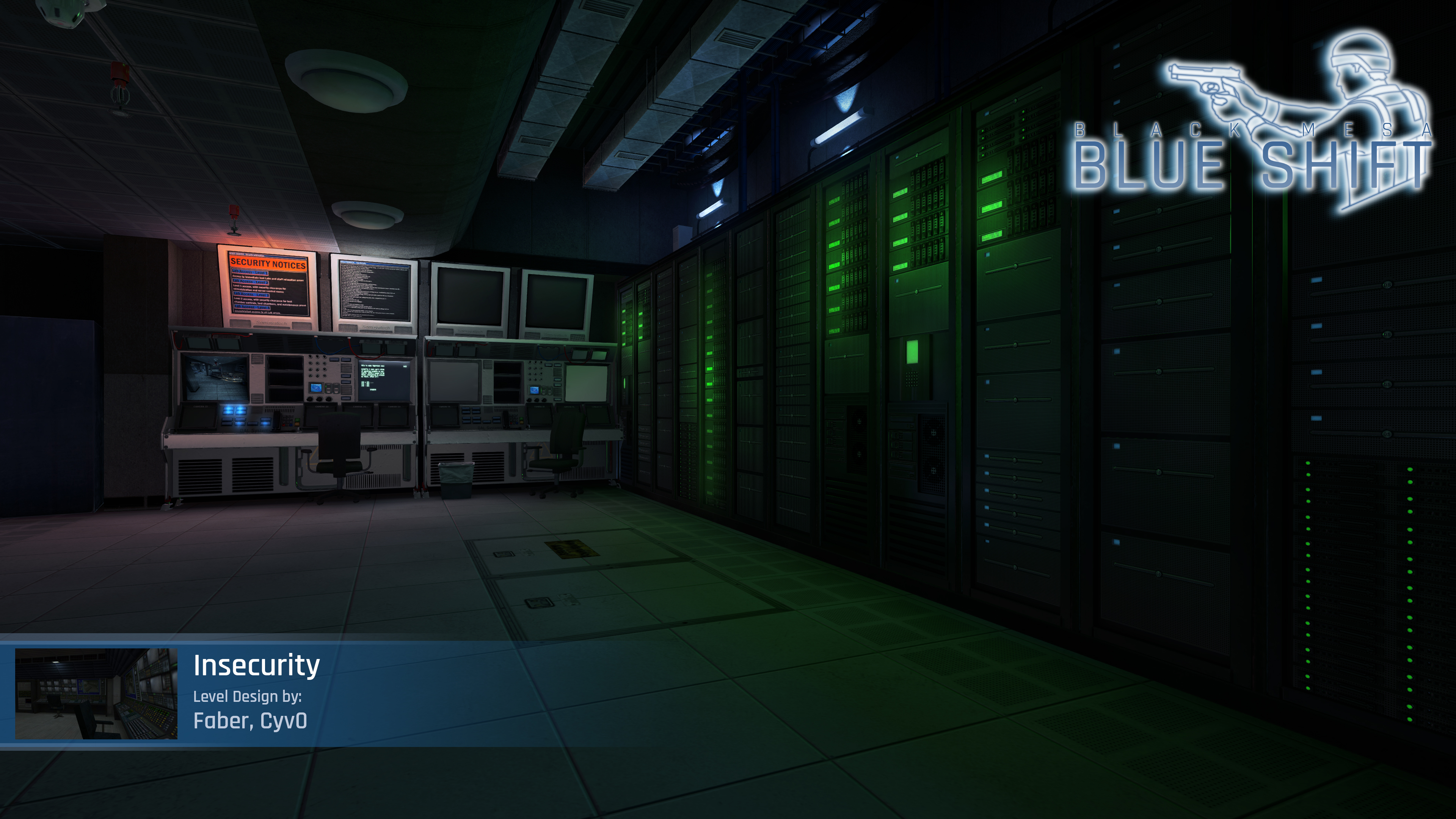 Yes, we've got shooting range. and a donut. Behind the wall.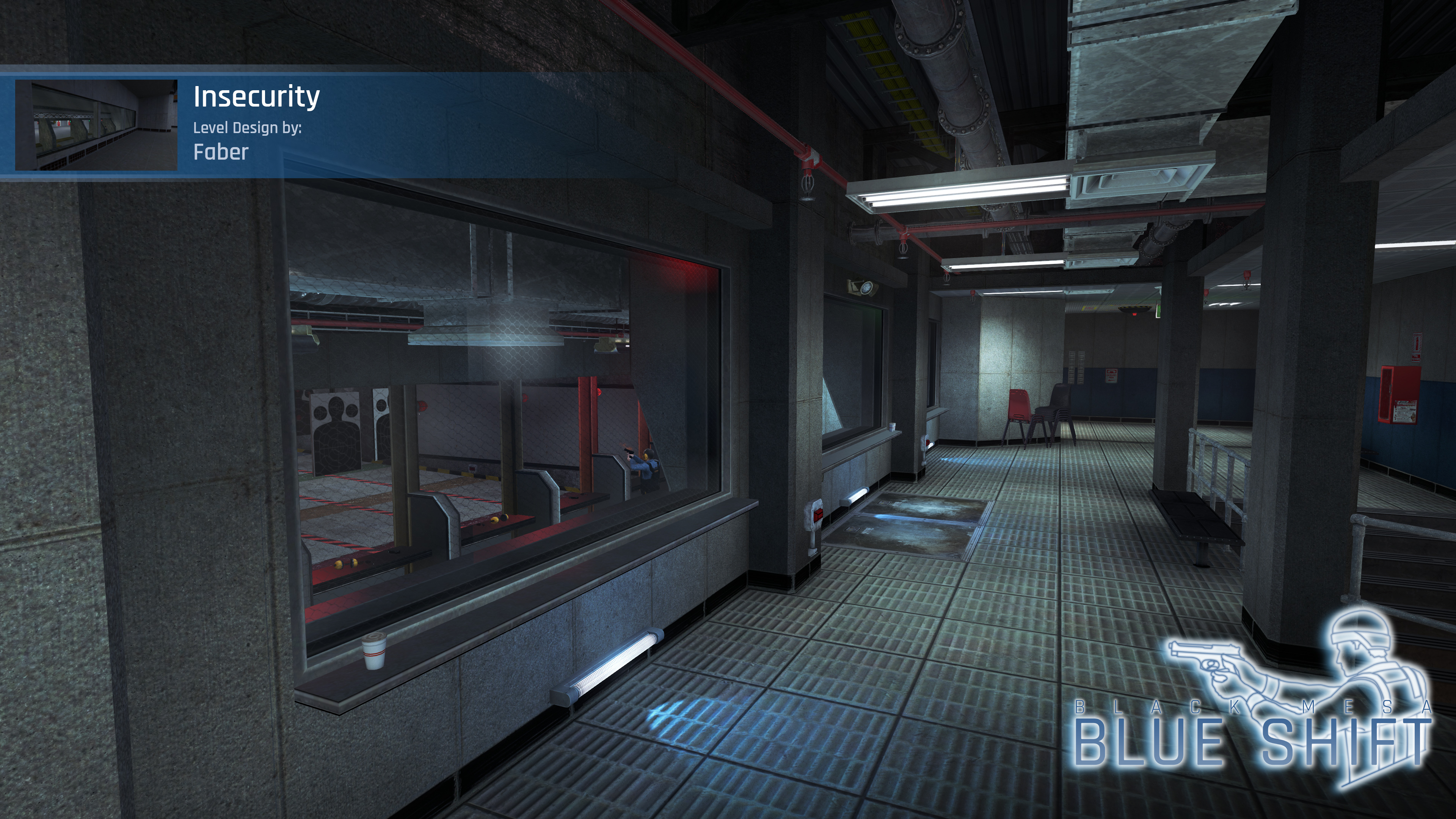 Right now we are rechecking the maps in their current state and improving their design and details where possible. We started to fill them with scripts and interesting scenes that will immerse you more into our mod.
We've got our HUD in progress now. It's hard to make it unique while there are so many restrictions. HUD in Black Mesa was made solely for the Black Mesa, so we can't do much customization or restore some of the HL2 features, because they are not working now. It's impossible to permanently disable the scanlines, because this option (that was implemented by Crowbar Collective) is broken in BM. It would be great to have it fixed.
Also, there will be new Glock animations and hands model.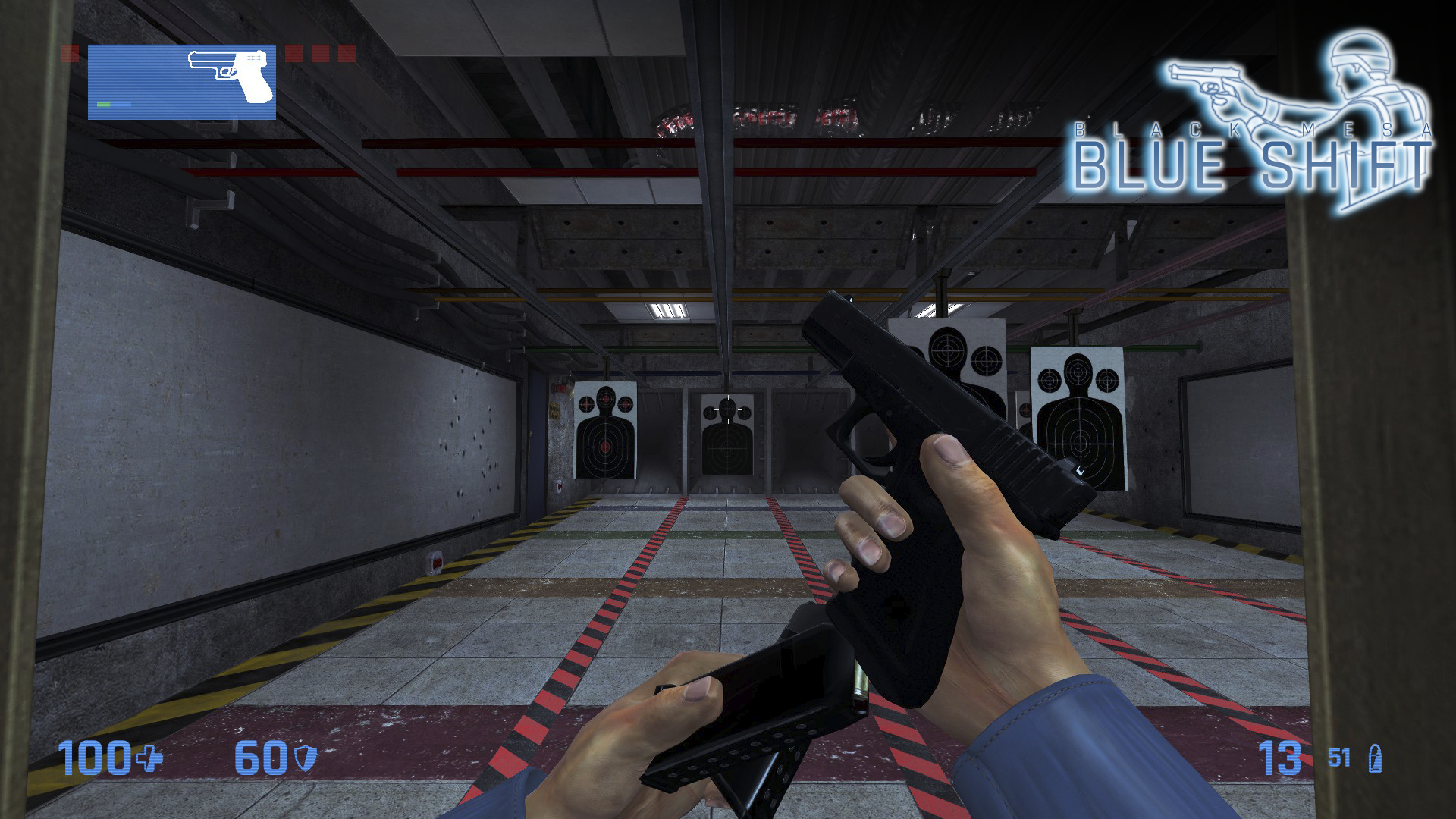 Some screenshots of the work done with our new member - ICEBIRD112: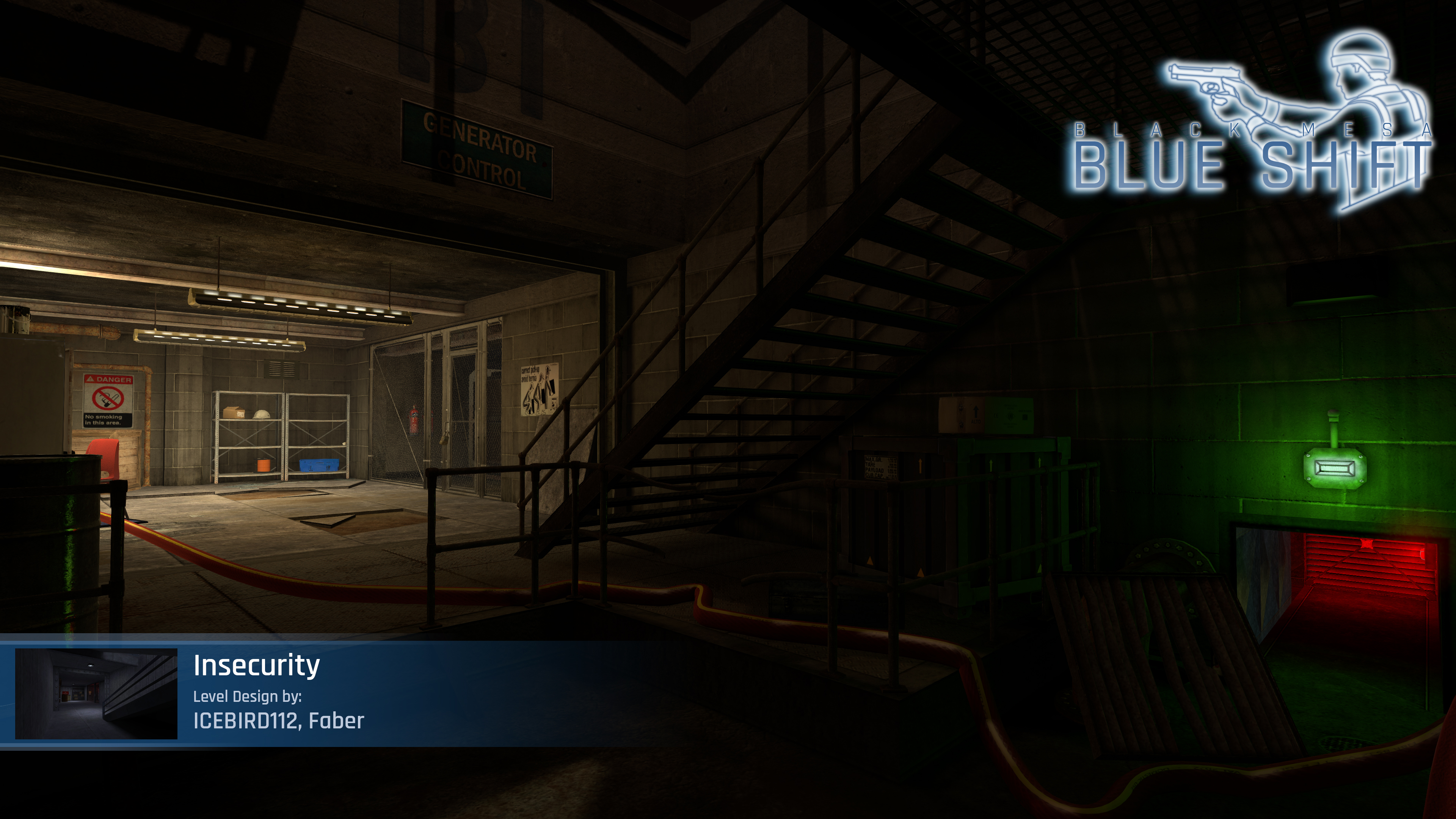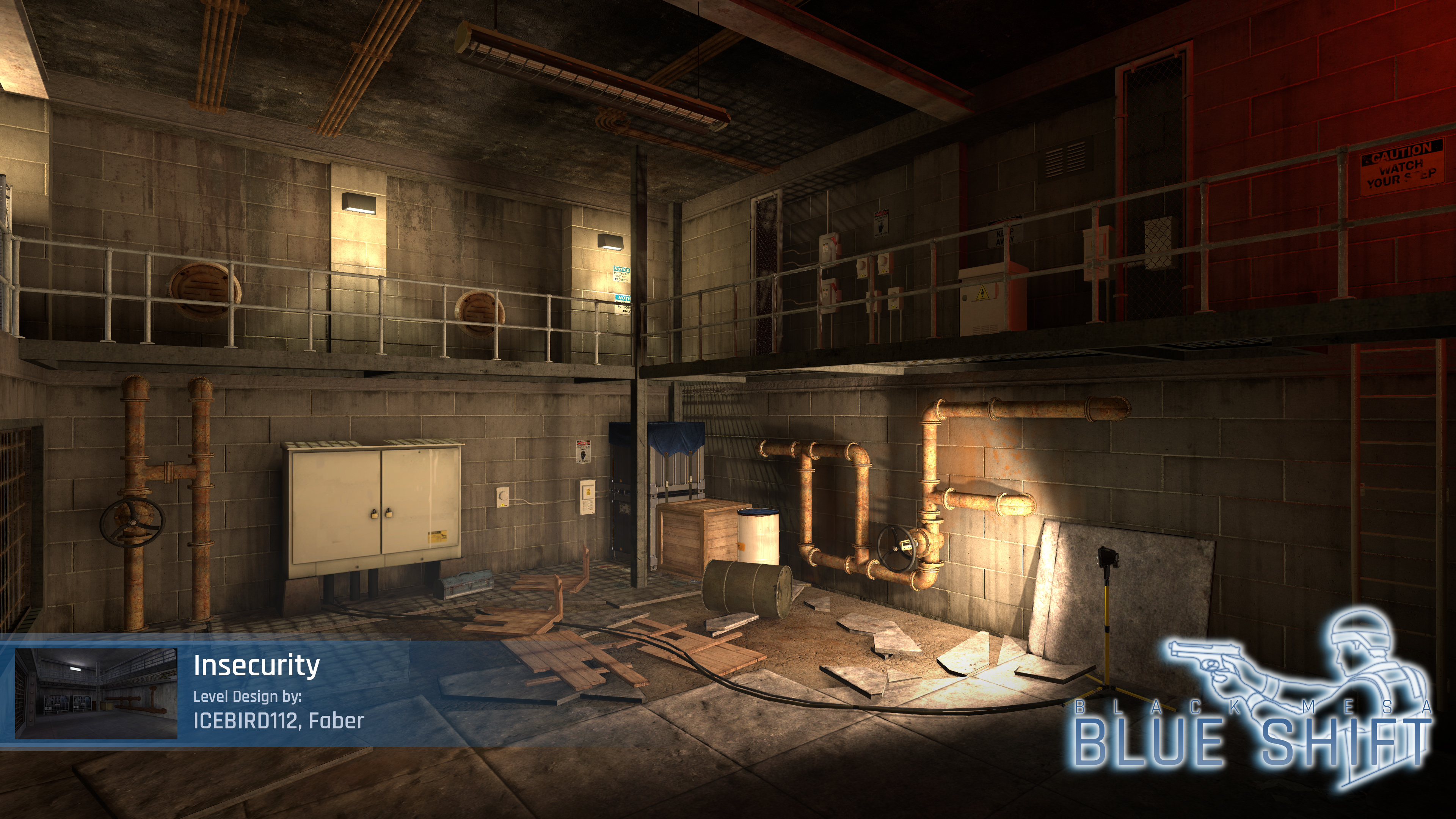 We are trying to make our mod look and feel as best as possible, so it takes some time. We think that the Insecurity chapter will be released next month, if everything will go smooth. Will you like the new additions or not – this release will make it clear for us.
---
If you haven't seen our first chapter, Living Quarters Outbound, you can check it out by yourself:
---
You can join our discord and talk to us and other people!
HECU Collective Discord
Here is the link to our VK page:
There you can support us financially:
Thank you for your support once again!
---