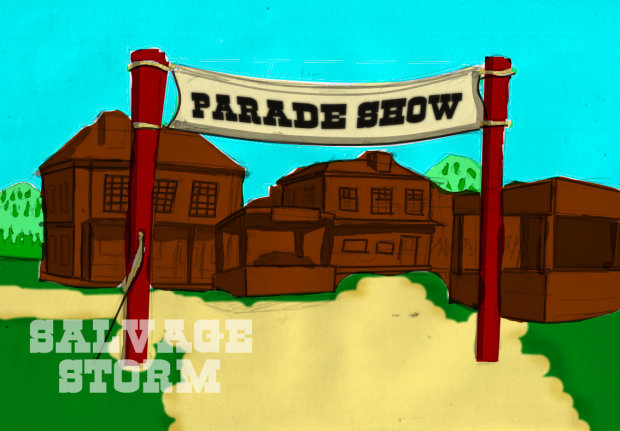 To clear up some confusion. The Wild West level was meant to be Chapter 1, however as it's doesn't offer as much compared to what I really want to put into this mod, I've decided to rename the Wild West segment the 'Prologue' as it should serve as the introduction. Chapter 1 will follow up from the Prologue.
I am going to work on the levels of chapter. I plan to have 10 playable maps from start to finish. I mean fully playable. This gives me alot of space to put in the game characters and enemies and whatever to see how well they work in the game world. I draw these with the idea that I am putting these in the Unreal Engine 1 in mind, so I don't expect them to be perfect or photo realistic.
It helps to understand from something from nothing as a mod to a download of a total conversion. I do think it tough to keep track on where the mod goes if it's just from my head or trying to mash it up from a mood board, so it helps drawing these idea down to see how it will end up like. I can also rearrange them aswell to see what fits well to the story.
The chapter starts at some fair in some greenlands away from the desert. I haven't exactly named the fair yet as the name isn't final but the signage is a good idea on what I want it.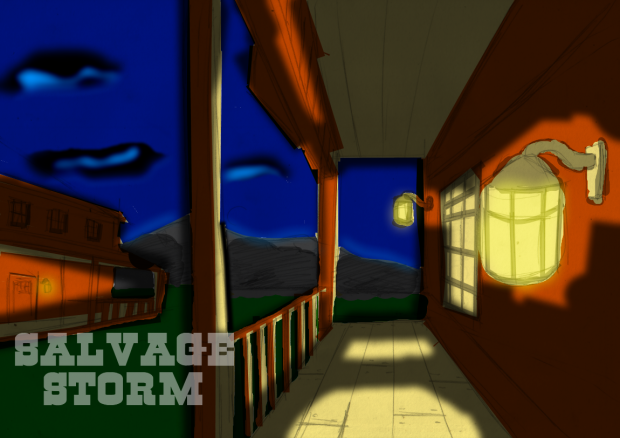 After a while, the player enters a building for another level and leaves when it's dark. This picture came out alot better then I expected.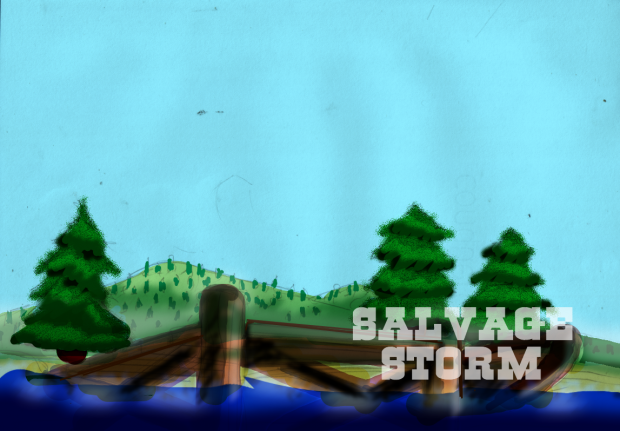 After the mission on the dark map, the player enters some caves or some indoor place again and exits where it's morning to the river.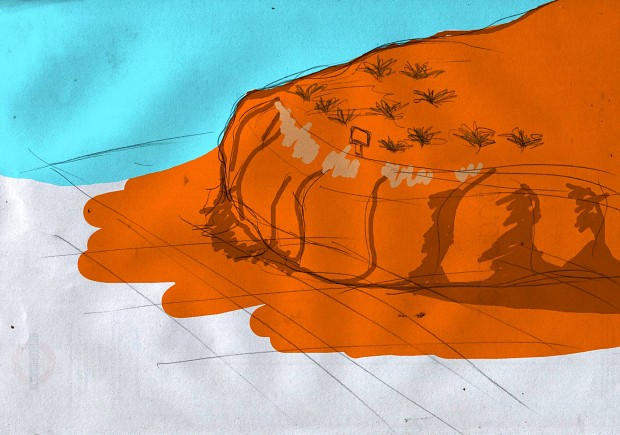 If anyone wants to see the previous concept art on the Wild West, here they are. It was brief (and a bit boring), because there not much going on there for me to make something interesting. I may draw up some more as I'm still decorating the Wild West and Mine maps with mechanics, so I should see how I can get into mapping or modelling those in.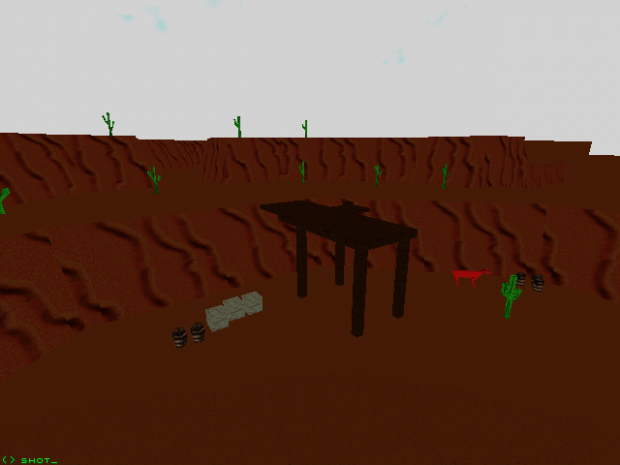 I drew the terrain and colored it because it was actually very tough modelling terrain in UnrealEd 1 (unlike future UnrealEd editors), so I was able to get an idea on how the terrain may look before mapping it in. (You may actually note the lines in the drawing, it represents the vectors in the Unreal Editor). It helps because I didn't want to sit down for week modelling the same terrain with glitches and BSP errors and etc. I never thought it would look a bit like the image.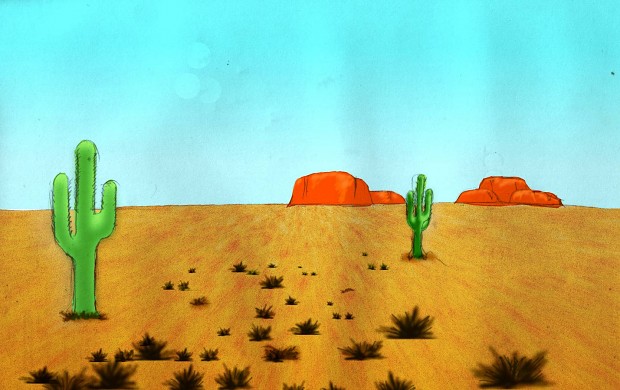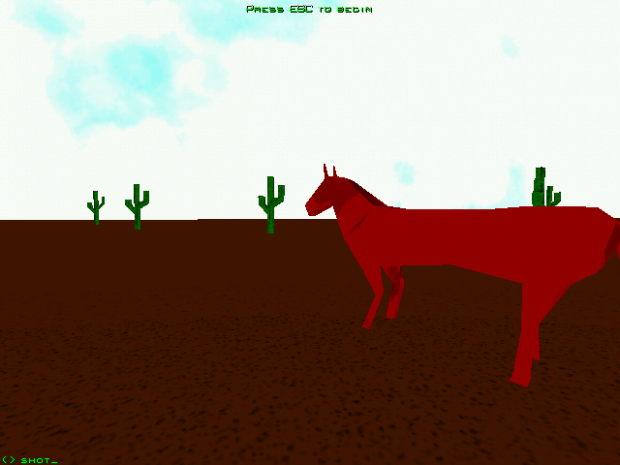 Here's the flatbed concept art to Unreal engine. I planned this too. The cactus model isn't final however you can see how it almost the same as I drew it. Now I just need to put in the bushes or grass in there. I plan to model it in, to make the map a bit more fulfilled.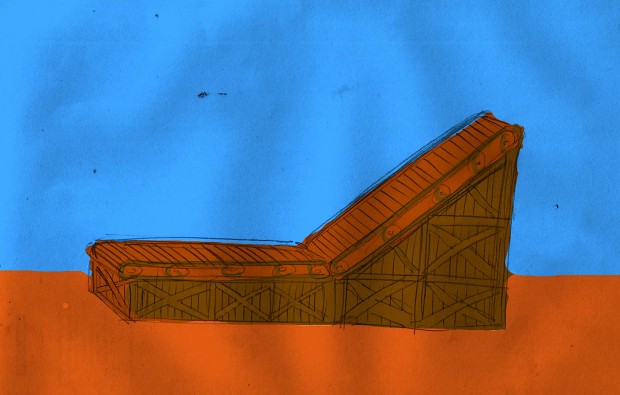 I've uploaded up other one but I haven't model this one in the game yet. Sometimes I will draw something and wouldn't use it but I do keep hold of them just in case. Some of the past development so far is like that. Sometimes I wake up in the morning and search my computer for unfinished files and I end up finishing them, like the cowboy hats and horse model, because there alot that goes into the total conversion but there alot more that I try to put it.
My plan is to release the mod or total conversion by the beginning of next year. I wouldn't make the December 2014 deadline I've set myself.