Summary: It has taken such a long time... but CHAPTER 1 IS FINALLY OUT. In Beta version, at least, but you can totally play it!!
New horizons
Hi everyone who's been watching our development process! First of all thank you for bearing with us for all this time. It has been a long, long journey until we got here, but I promise you it was well worth it -- at least from my part! I've learned so much and apparently will keep doing so. It's so exciting to reach such an important milestone and being able to share it with you! :)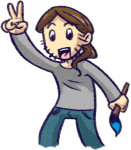 I couldn't be happier with where our final product is going to. The team has worked hard and I'm proud to say we have successfully implemented the 'story mode' - which is another term for the framework we developed, which consists of an integration of the game itself with our own Amazu digital comic book reader (made in Unity). In practical terms, it means that when you are reading the comic, your actions and the story will be intrinsically connected.
That in turn means you will be able influence the characters' fate by making your own version of the comic as you go, and you'll often be making decisions that will affect the story in different degrees.I mean, how cool is that? Of course I'm completely biased because I'm the one making this (together with a very talented team, I must say!), but I couldn't think anything different, because as a comic book and video game nerd, to be able to even read/play something this was literally my dream, and it's coming true. And I sincerely hope you will like it too.
There are so many cool things planned and I'll be working hard to be delivering it to you in the near future, and I don't want to spoil anything. But I can say I'm planning around 7 chapters to complete the first volume of Light Apprentice, roughly one chapter per month.
And it all starts here: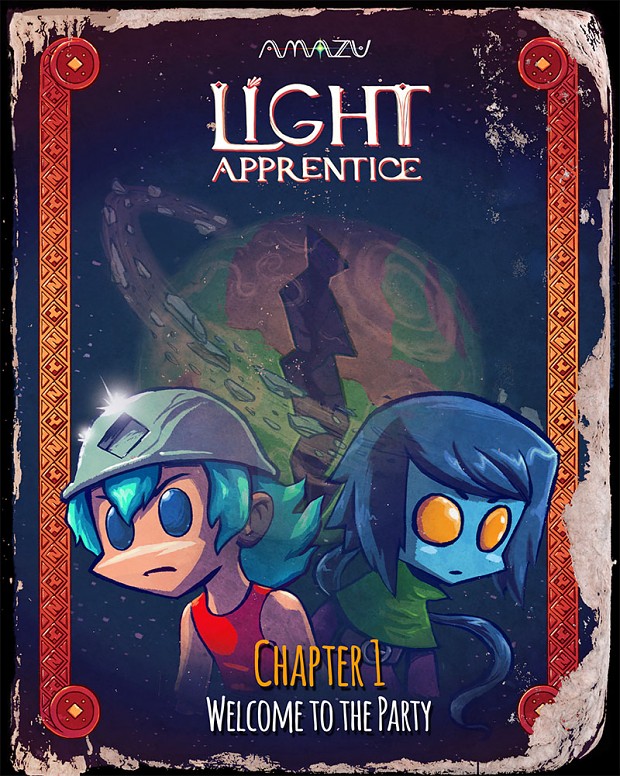 As I mentioned before, we have just put up a web demo of chapter 1 for you to play and send us some feedback. It is now more important than ever that you send us feedback, tell your friends about the game, and if you'd like to get more updates, like our page on Facebook, and follow us on Twitter and Tumblr.
Thank you again for the support and for believing in Light Apprentice.
- Igor
Happy to be a character is his own game