The main goal of this standalone submod is to change Asian part of the stratmap in TVB. I had to remove some settlements from Europe (sorry!) in order to add new ones in Asia.
Apart from that, some regions and settlements in Asia were relocated and renamed more historically accurate (Karakorum was founded later than 1080, but I've decided to leave it though).
The first version I uploaded contained serious CTD. The CTD is now fixed, enjoy the new version.
Full list of changes is below:
Removed European Settlements: Graz, Kaunas, Brunn, Plock, Voronezh, Szeged (actually, none of these existed in 1080)
Renamed Asian Settlements: Oirat to Oirat Nomadic Town (its region is now more expanded). Ongud to Ongud Nomadic Town. Naiman to Naiman Nomadic Town (is now relocated along with its region).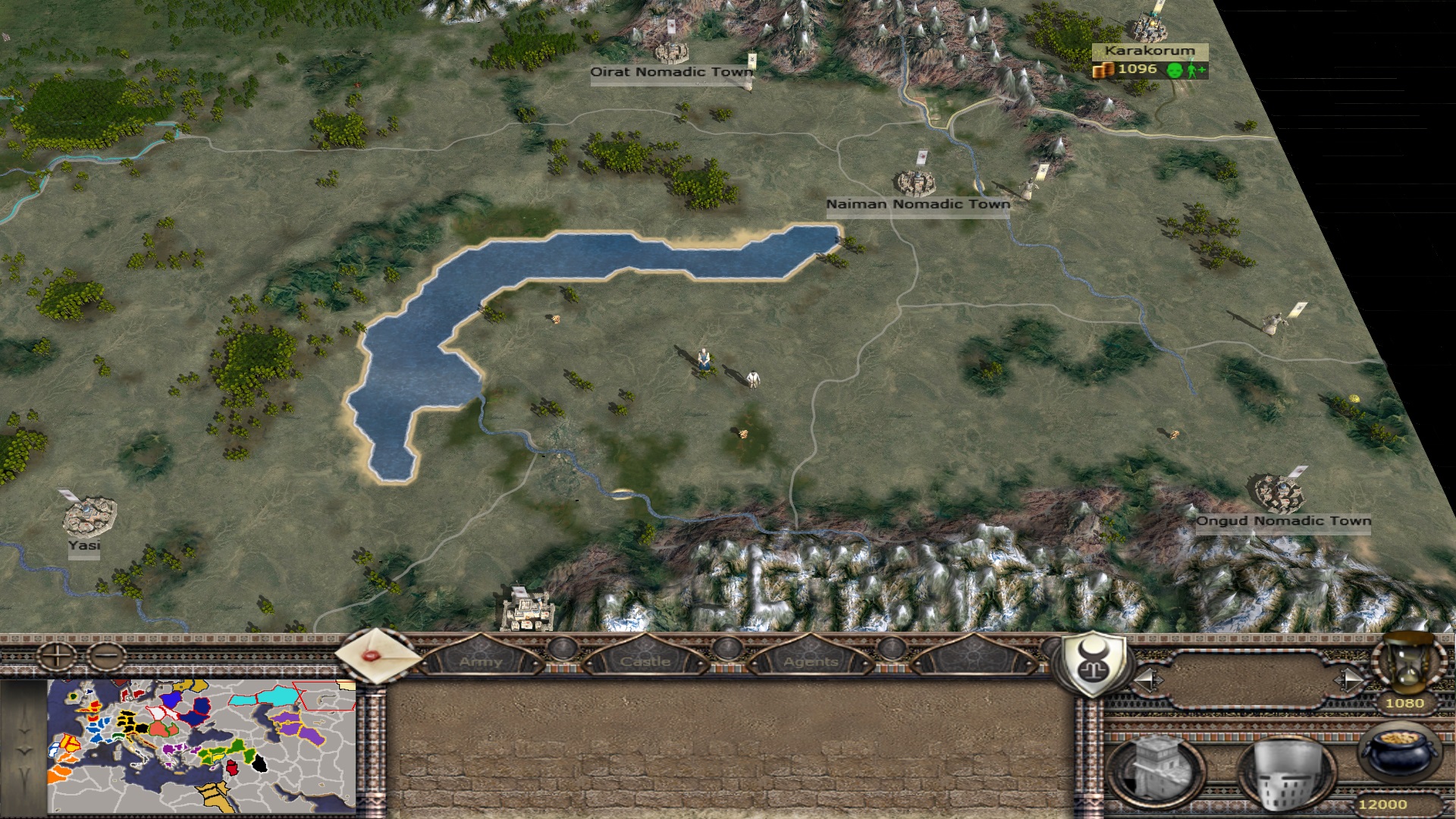 Replaced Settlements: Kazakhstan (that was a name for a village!) - Kyzyl-Kala (motte and bailey, region is changed too). Karluk (town) - Saraychik (town, region is changed too).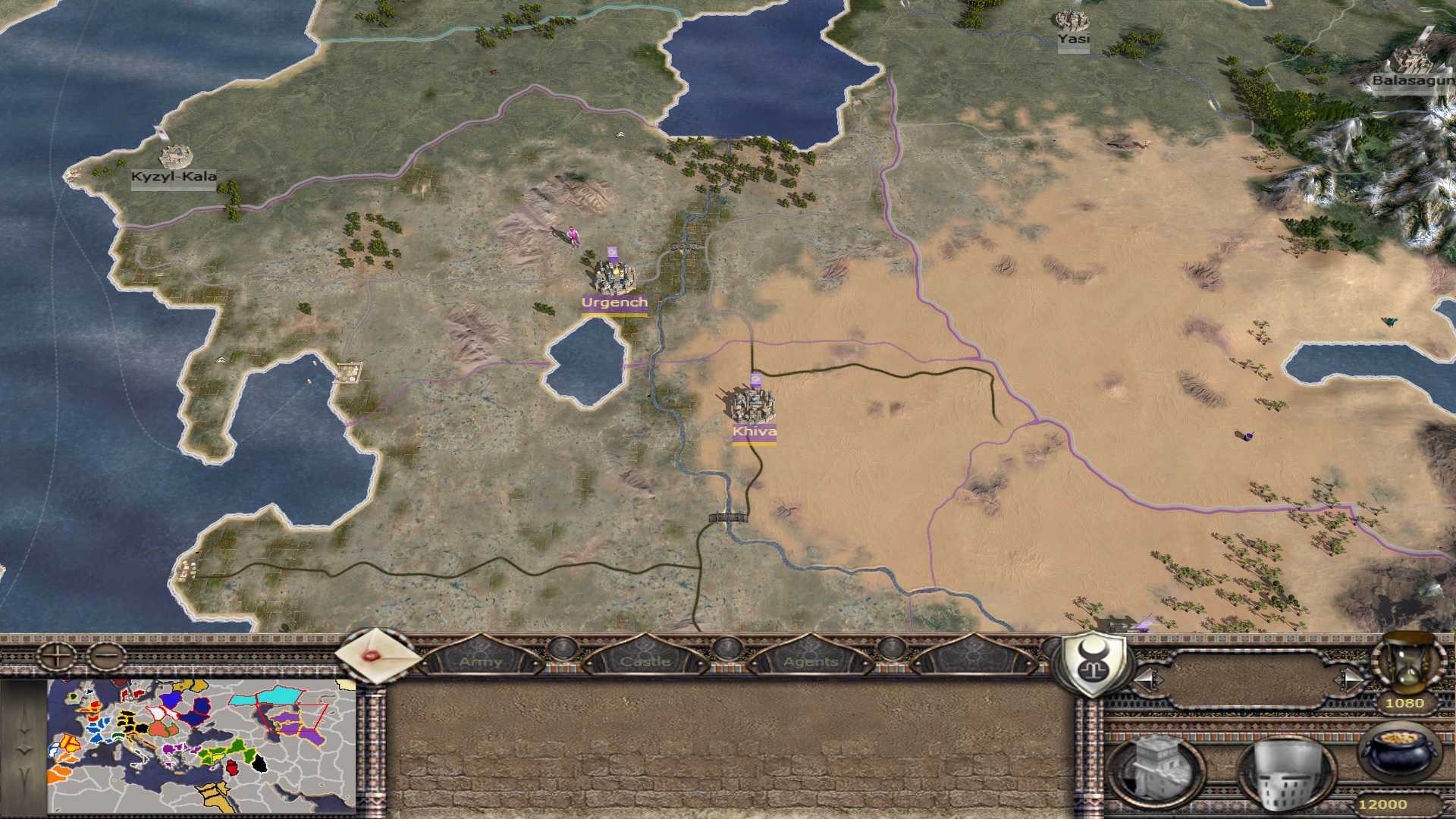 New settlements with their provinces: Yasi (town) (Central Turkestan). Khiva (large town) (Southern Kwarezm). Tabriz (minor city) (Greater Azerbaijan) - perhaps the only one rebel settlement with advanced buildings (also has masjid and hashashim guild from the start). Baku (large town) (Lesser Azerbaijan). Ghazni (castle) (Ghazni). Hormuz (large town) (Hormuz et Zarangiana).
Renamed regions: Tamir - Naiman Lands. Kara-Irtysh - Kypchak Steppe. Kazakhstan - Kyzyl-Kala. Kyrgyzstan - Zhe Hai Valley. Uzbekistan - Northern Fararud. Fararud - Northern Kwarezm. Samarkand - Southern Fararud. Tajikistan - Eastern Turkestan. Fars et Zarangiana - Fars (this region is now smaller). Afghanistan - Herat (is also smaller). Oman - Arabia.
New minor scripts: Mongols now have plunder scripts for Khiva, Saraychik and Tabriz. Kwarezm can uprize in Khiva.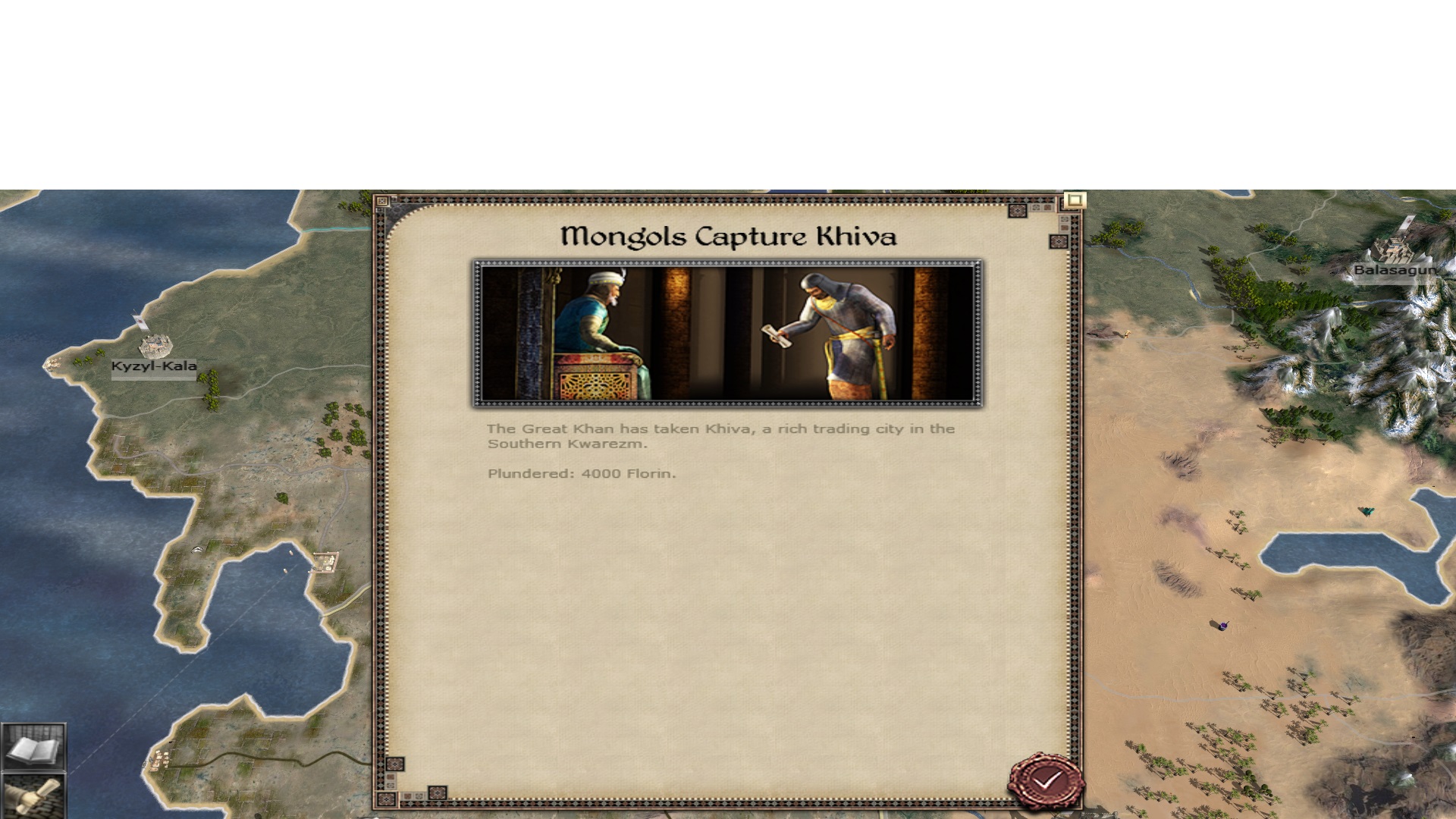 This may not be the final version of the submod. If needed, bugs will be fixed, something will be added/remade. Perhaps I will even make news faction for Asian part of the stratmap.
If you have a suggestion, or found a bug, feel free to write about it. Have fun playing my submod!