Mod structure
To keep the download size small, I am now providing a "Lite" version of the mod. It contains no addons except from brightmaps, so it should be ideal for players who don't care about extras such as the PBR materials, upscales or soundtrack. If at any time you want to upgrade it to the full version, you only need to download the respective mod's full version and replace any existing files you already have.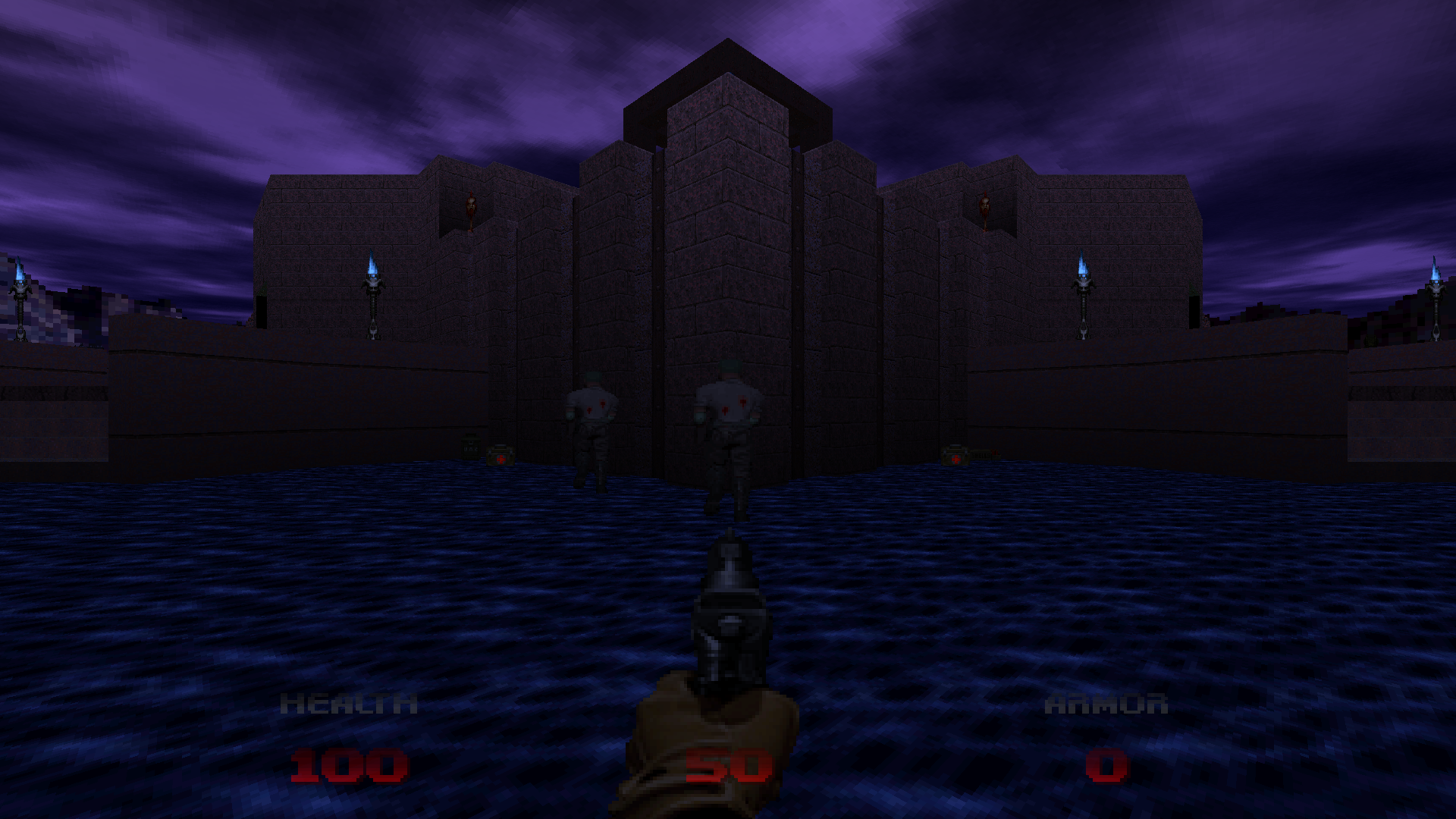 Final Doom
From this version onward, PSX FINAL DOOM is now an addon of PSX DOOM to reduce duplicated resources and help save space. It is still an IWAD, and works in a similar way to how Deathkings of the Dark Citadel is an IWAD and also an addon to Hexen. To run it, you now need to place all files into an existing directory with PSX DOOM CE. The pk3 files should be placed in the same location as the PSX DOOM CE ones, and the soundfonts should be placed inside GZDoom's soundfonts folder.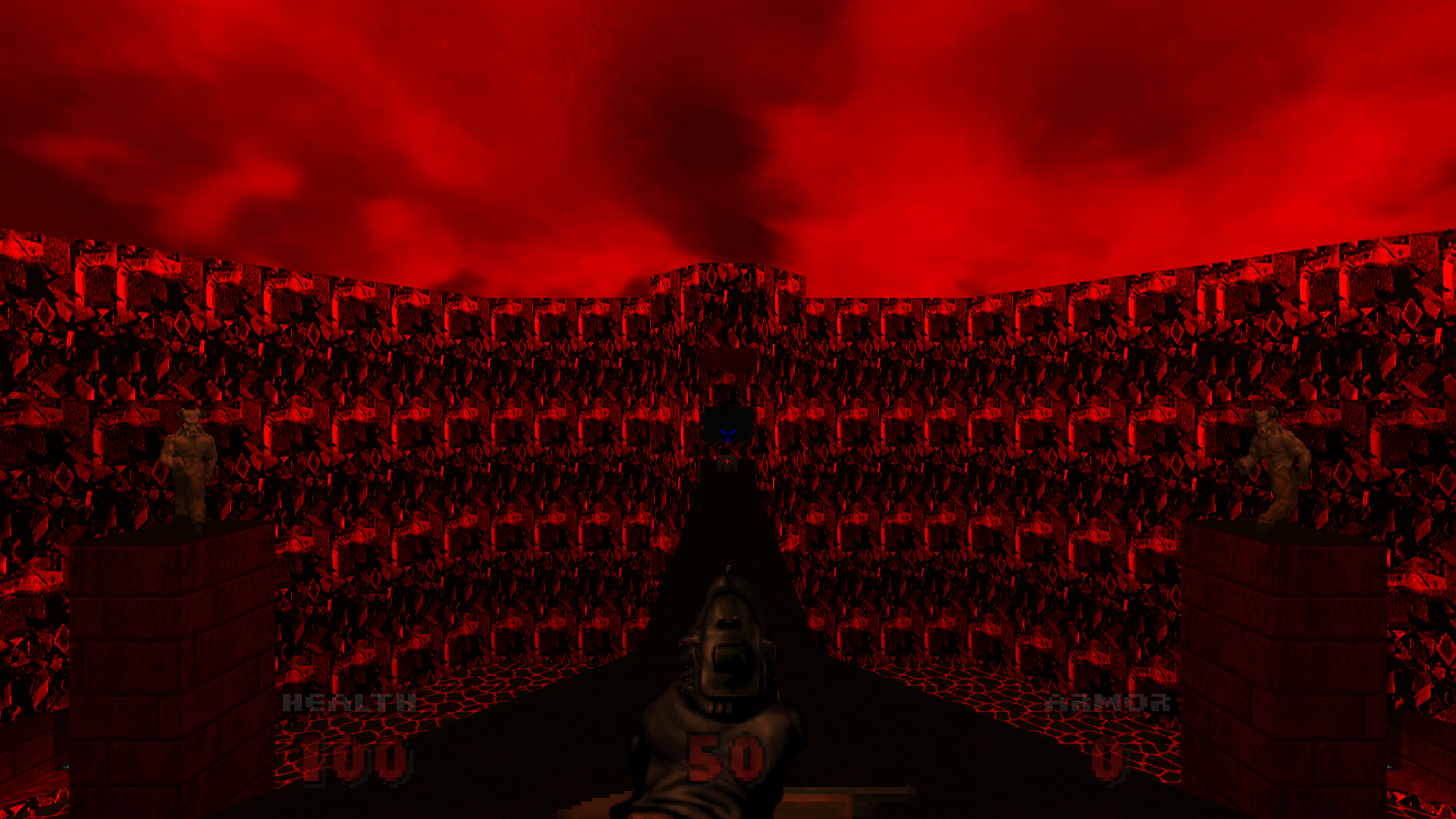 Optional addons
Bundled with the mod are two pk3 files that are not autoloaded, AspectRatio.pk3 to use the horizontally-stretched aspect ratio of the PlayStation versions, and 3PointFilter.pk3 to apply the Nintendo 64's 3-Point filtering to textures. They are compatible with any CE mod, which means you can play PSX DOOM with Nintendo 64's filtering, or DOOM 64 with the stretched aspect ratio. To load them, drag and drop the pk3 to gzdoom.exe, use the command line or your favorite mod loader.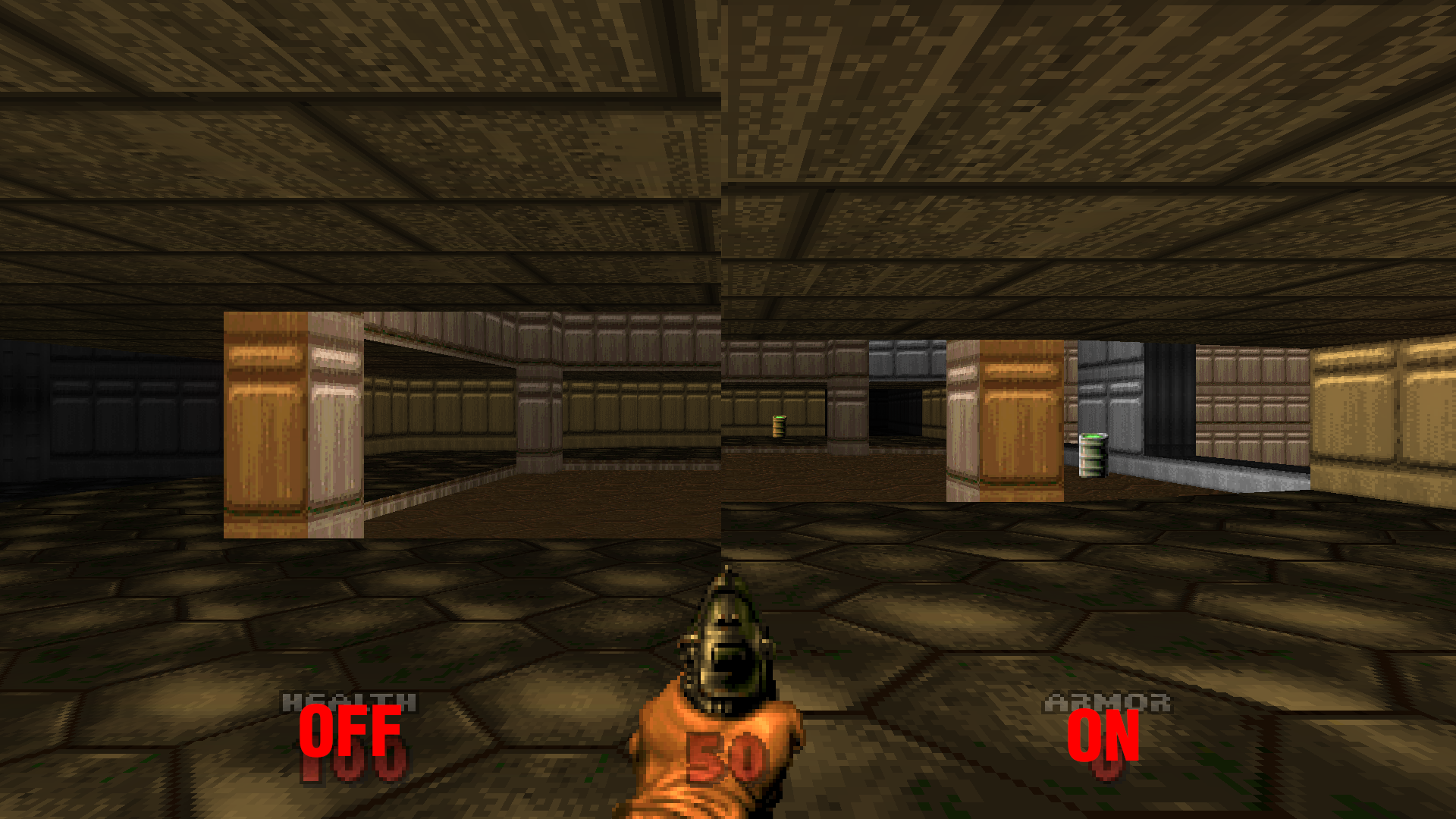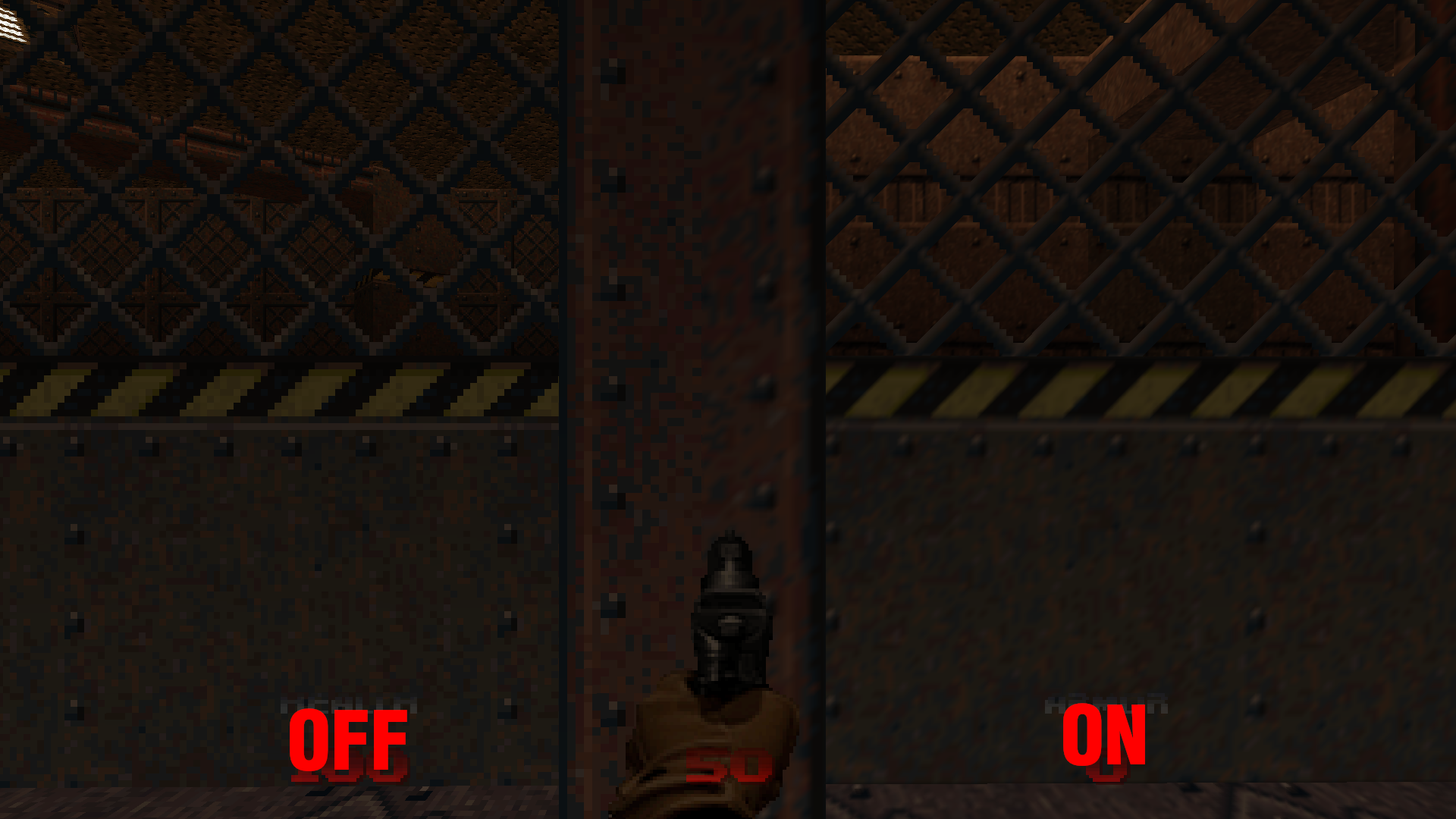 Accuracy changes
A big change in this version that may not be immediately evident is that I have rewritten all the actor code to make it more faithful to the original versions. There are subtle changes in how monsters behave and how fast they are. Some parts are still not 100% accurate to the originals due to limitations with GZDoom, but the experience is much closer to the originals now.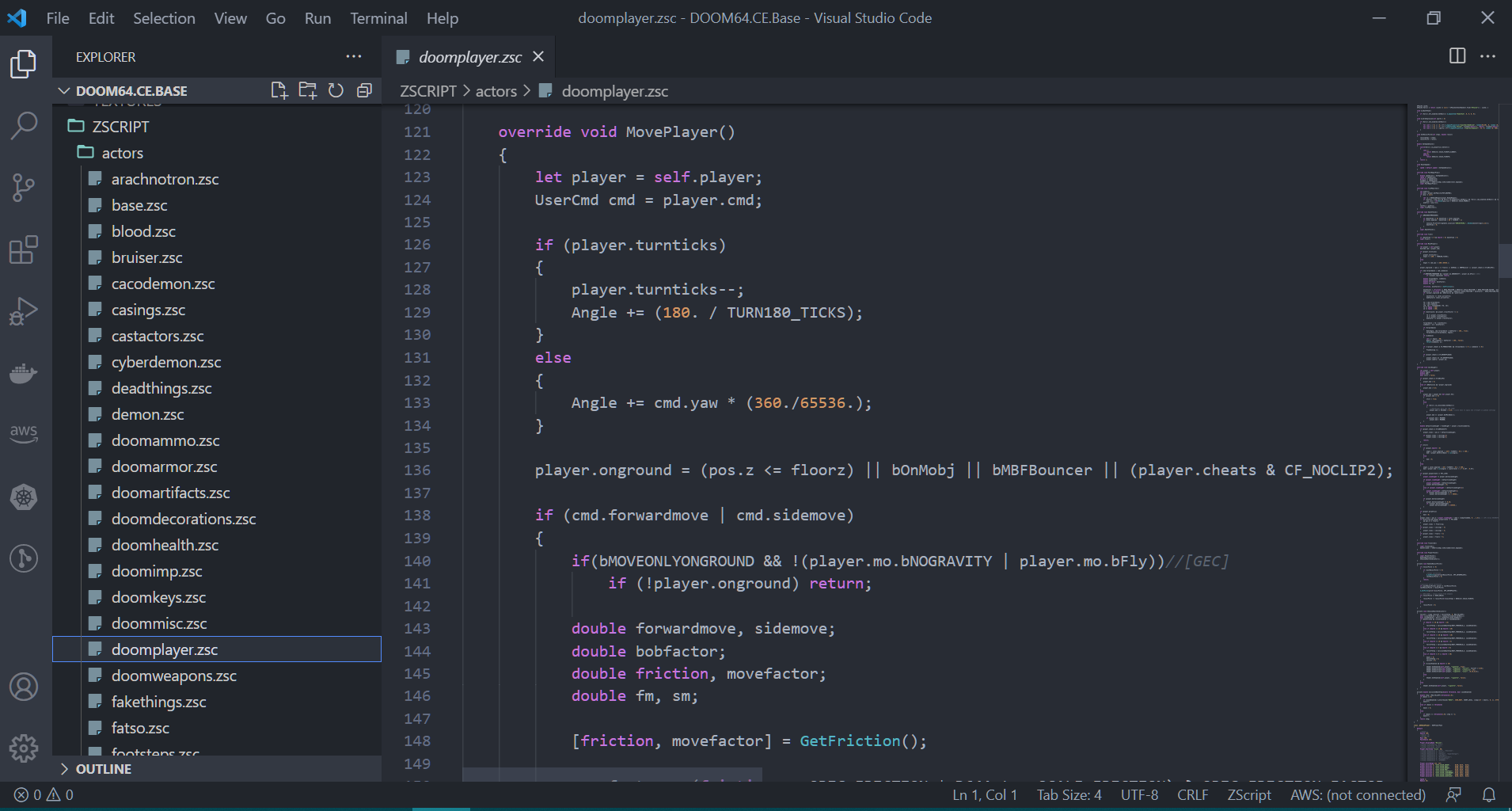 Configurable speed
Since the console versions run at a slower frame rate than PC DOOM (30 instead of 35), I am now offering the option to change player, monster and weapon speeds inside Features > Gameplay Options. I recommend to keep the defaults as they are more balanced, but you can play around with them if you want to make the game easier, more challenging or more controller-friendly. Keep in mind that in order for them to take effect you need to complete the current level or start a new game.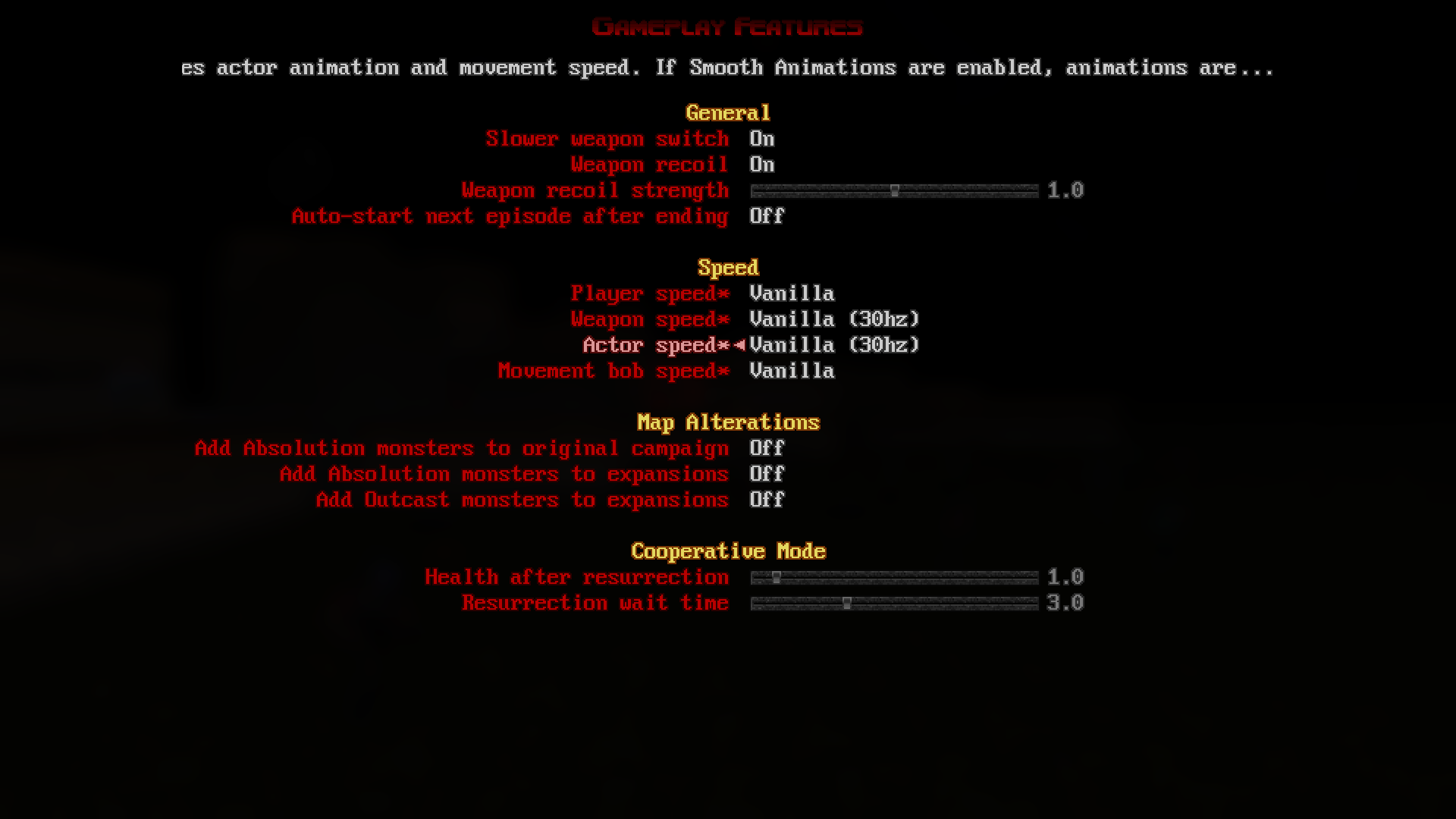 Finally, it is possible that bugs may have slipped with so many changes. If you find any, please report them so I can fix them.