This is the end.
It's been a long time in development.

Funny. I was planning on releasing this game 6 months earlier. But this is a good thing. The game is bug free(ish), or at least as bug free as I can get it.
Delays delays delays. Estimate the time to complete the game, double it, and add three months. That's the date you will aim for and miss.

It's a big project. The end game size is around 1.06 GB and the game contains a lot of text, audio files and whatnot.
And the game is complex. So much going on. The biggest drain will be on the CPU, not the GPU. All the turrets have their own scripts to find targets, the NPC captain AI checks the status of each ship in range before deciding who to target. Some missiles seek new targets, each ship checks the proximity of others e.t.c. Lots going on. Gravity holes need to check every object within range, lightning clouds too.... PD system must know of every missile...
Calculate the damage base on hit direction, armor available, resistances, perks, skills....
So many arrays...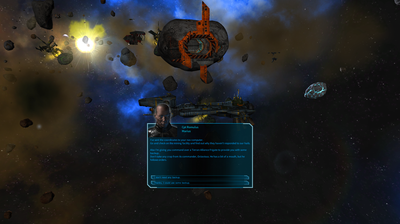 The save game feature was and is a pain in the ass. It's a bit slow, loading and saving can take about 30 seconds to 1 minute, depending on how much loot is in each scene and on the scene itself.
This save game feature was my first attempt at saving a game state as big as in Ceres. Loot, modules, asteroids, captains. mission status, all takes time to save. It's a bit of a blunt force approach.
I'm not going to try to improve the save game feature. It's working and I don't want to mess with it. Every time I try, something breaks.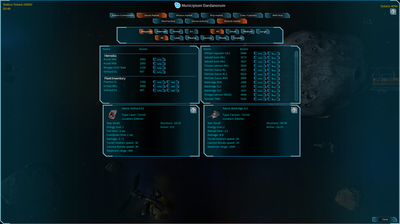 There were so many bugs in the game. 2 months worth of bug hunting and fixing.
Typos mostly but also "crazy click here frantically while this is happening" errors. "Do something and quickly save the game" errors, "Click here and summon Cthulhu while dancing on the grave of dead fireflies" errors.
But yes, there where bugs and errors that needed fixing. Game blockers, critical errors and major ones. I never want to do the job of a game tester. Great work from them.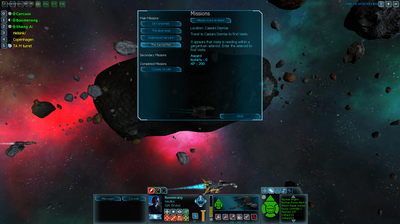 I do hope this game will be well received. I hope it sells well.
19.99 Euros will be the prize. I think it is a fair prize for it. If it sells well enough I will create some DLC for it. I'm thinking a campaign around Jupiter maybe, lots of moons there to play with. More missions, more ships, more modules and new areas. I've been wanting to do a mission near a surface. Maybe open up the locked ones in the Solar map. Hell I might look at multi player skirmishes.
Next is letting the press get their hands on the game. Build up a little buzz around it and take a vacation. I think seriously need a little R&R.

Cheers.