**Demo Available**
Dropbox Link
I've been busy of late.
Working on fixing various issues and adding content and more life to the demo.
A new repair menu has been added to the current one.
Module repair is now directly accessible from the default repair menu. Currently you can only repair one module at a time. This will maybe be changed. Maybe more repair modules will allow you to repair multiple modules at a time.
I've also added a bit of camera control into the game.
Now you can change how far the camera can see in the game.
I'm planning on adding an option to change the screen resolution next.
Some dialog triggers have been added and others fixed.
Most notable is the addition of the overview map and places of interest.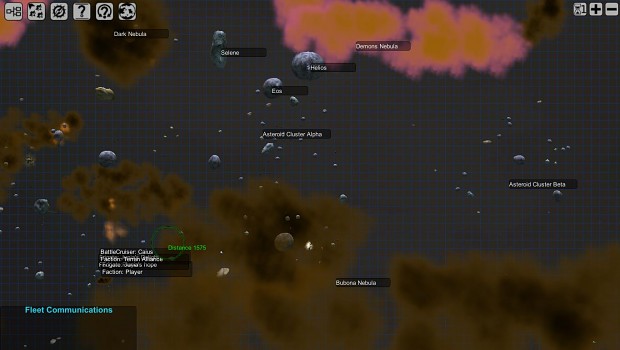 The overview map gives the player a better view of the current area he is in. Here he can also add waypoints to follow. This is a live map.
I've also added Places of Interest to the game. These places can give the player information about the setting and story of the game, some interesting modules to modify your ship with, minerals or even captains to command your ships.
A new beginners ship is in the works. The idea is to allow the player to select its captain and that captain will have its own type of ship. This new beginners ship is now the default ship. It's not quite completed.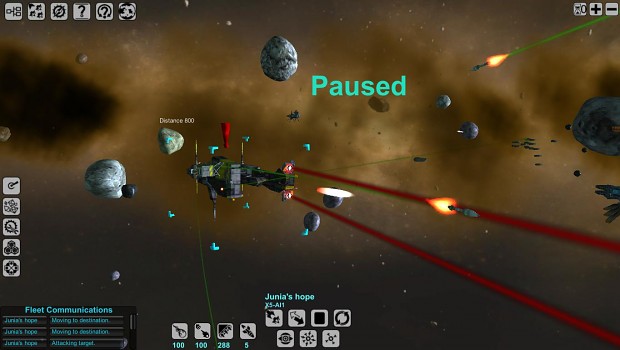 I've also added some (hopefully not too bad) tutorial videos to the Indie site.
These videos will hopefully help explaining the workings of the game.
You can check them out here : Indiedb.com
There seems to have crept a bit of a FPS lag into the game. It happens occasionally. Not a game breaker.
Hopefully within the next week the game will get some new modules for the Hydra A.I. ships among other things.