The Idea
You may already be saying "Cerberus", like I was. However, this is a comparison of similar fittings between the two ships. I constructed using EFT a pvp cerberus and pvp caracal fit that aimed to follow these rules:
Both need a 10mn MWD II
Both need an invul field II
Both need a medium shield booster II
Both need a warp disruptor II
Both must use heavy missile launcher II
Ideally, i wanted both to be:
Cap stable
Do decent damage
The two fits
These are the two fits I came up with: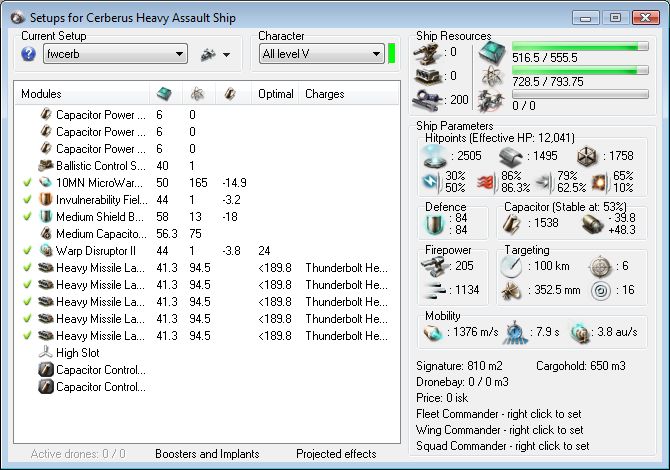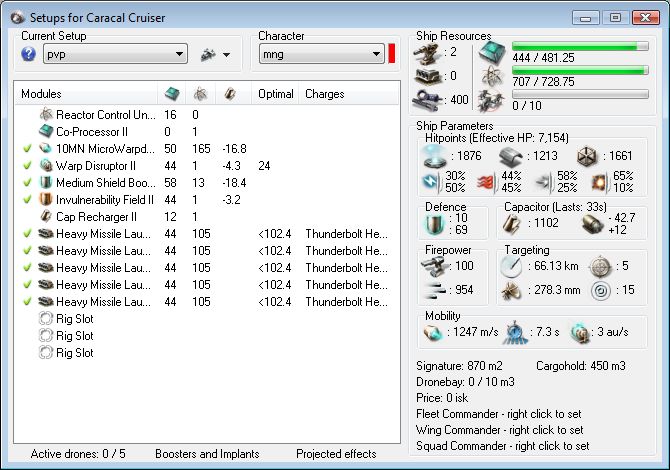 Analysis
Well, was expected, the Cerb is better. But this shows us just how much better. The cerb was able to become cap stable while sporting the same equipment as the caracal. In addition, the cerb was able to fit a damage mod.
Note
I do not have the heavy assault ships skill yet and these tests are based on my skills. So, the damage output on the cerb will be significantly higher. So, here are the all level 5 tests. These tests assume every involved skill is at level 5. Lets see if we can do anything different.
First the Caracal: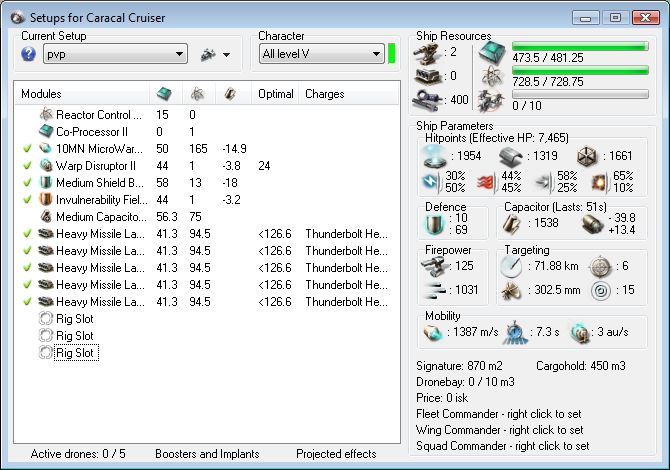 With all level 5s, you gain a lot. For example, you can fit a medium capacitor battery like the cerb. This nearly doubles your full module running time. However, most other stats remain basically the same and even with 3x CCCs you can only get a little over a minute of capacitor.
Now to see the cerb: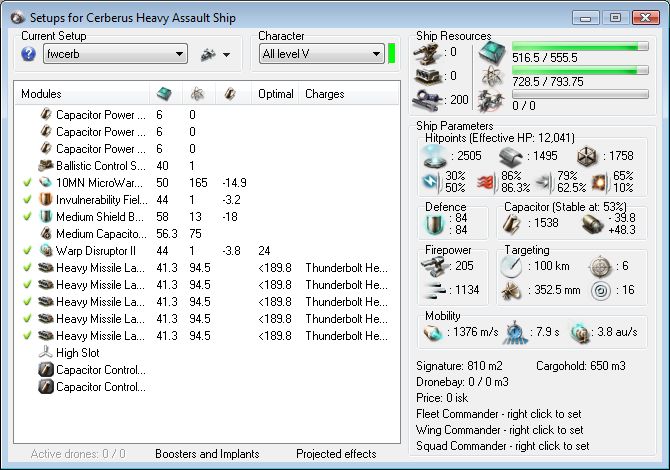 Not much improvement except in firepower. You can't really change much without losing that capacitor stability.
Ok then, so what?
Here is what you should use each one for. These fits have financial differences that may justify the loss of some abilities. One costs over 140 million, the other maybe over 10 million. Your paying a lot for that extra stuff. Both go the same speed and have slightly different align times. However, if you need the most damage or if you need cap stability, the Cerberus is your boat.
Here are the battleclinic fitting links:
Eve.battleclinic.com Cerberus
Eve.battleclinic.com Caracal