After almost 2 months since the announcement of Centauri Sector, i've been very busy working full time towards Alpha 1 stage and soon, a stable build will be available as early access and for press/youtubers. At the end of October, beginning of November, i am planning to put the game on Steam Greenlight and eventually it will be launched as Early Access. The game will be available for those that want to participate and help the development through Humble Store, Desura, Indiegamestand and Steam when it passes the Greenlight. As for the official launch, i am aiming towards 2015, March.
Now lets talk about the core features.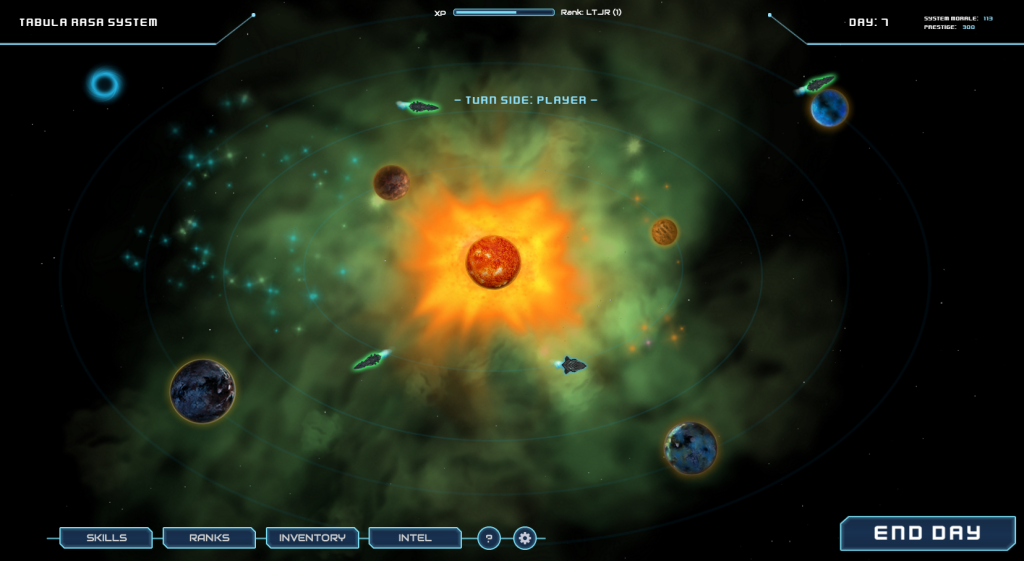 This is the campaign map. Powered by a simple turn-based system, here you will spend most of the time between missions, moving fleets, looking for enemy patrols, while acquiring new ships, equipment and skills. Some of the missions in the campaign map are initiated randomly based on what happens in each system, and some are dynamic, since they are initiated by the conflict between your faction and the pirates or other factions. From Alpha 2 and up, you will be able to travel to several new systems and encounter bigger challenges.
---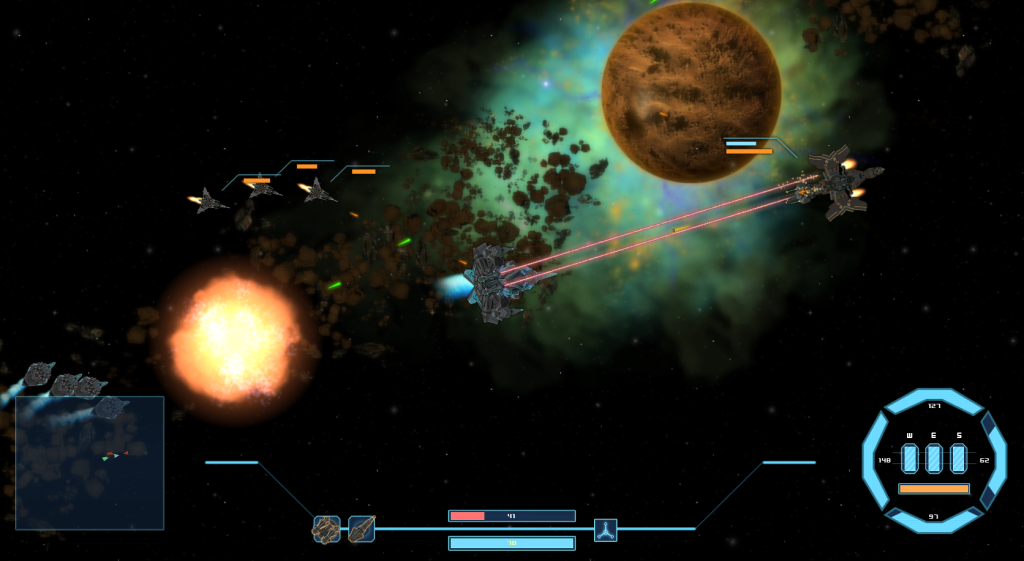 Once a mission is initiated, the game will switch to the tactical action combat, where you will be in control of one, or more ships(based on rank / experience). In this game mode you can control your flag ship with W,A,S,D and Mouse to aim, manage your ship power and redirect more to shields, weapons and engines; use the weapons you equipped in the campaign map and give the orders to your fleet using the tactical map. Once a mission is completed, you gain experience, prestige (currency) and sometimes even unique equipment.
In the screenshots above, an Omega Destroyer equipped with a Twin Laser Turret (360 degrees arc) and 2 laser cannons engages a Pirate Group (3 ceptors and 1 corvette). The Destroyer is escorted by 2 friendly Ceptors, which automatically attack the enemies in range, but they can also be ordered to attack specific enemies or patrol/scout specific points of the map.
That's it for this week update, subscribe to the newsletter and/or follow us here on indie db, facebook and twitter.