It's that time of year, and Christmas comes early. We at the Cerebral Cascade development team have been working on fixing many of the bugs discovered during the first test build (via discord), and even been teasing new developments almost regularly (except for the latterhalf of november hitherto now, sorry!).
The bad news is, the Global Defensive Initiative and Brotherhood of Nod will be temporarily removed from multiplayer/skirmish selection until the time is right to reimplement them. So that we can focus on the development of the main RA2 era factions.
On December 15th, we will either be announcing the delay or release of the next test build, and hope for your full cooperation and dedication!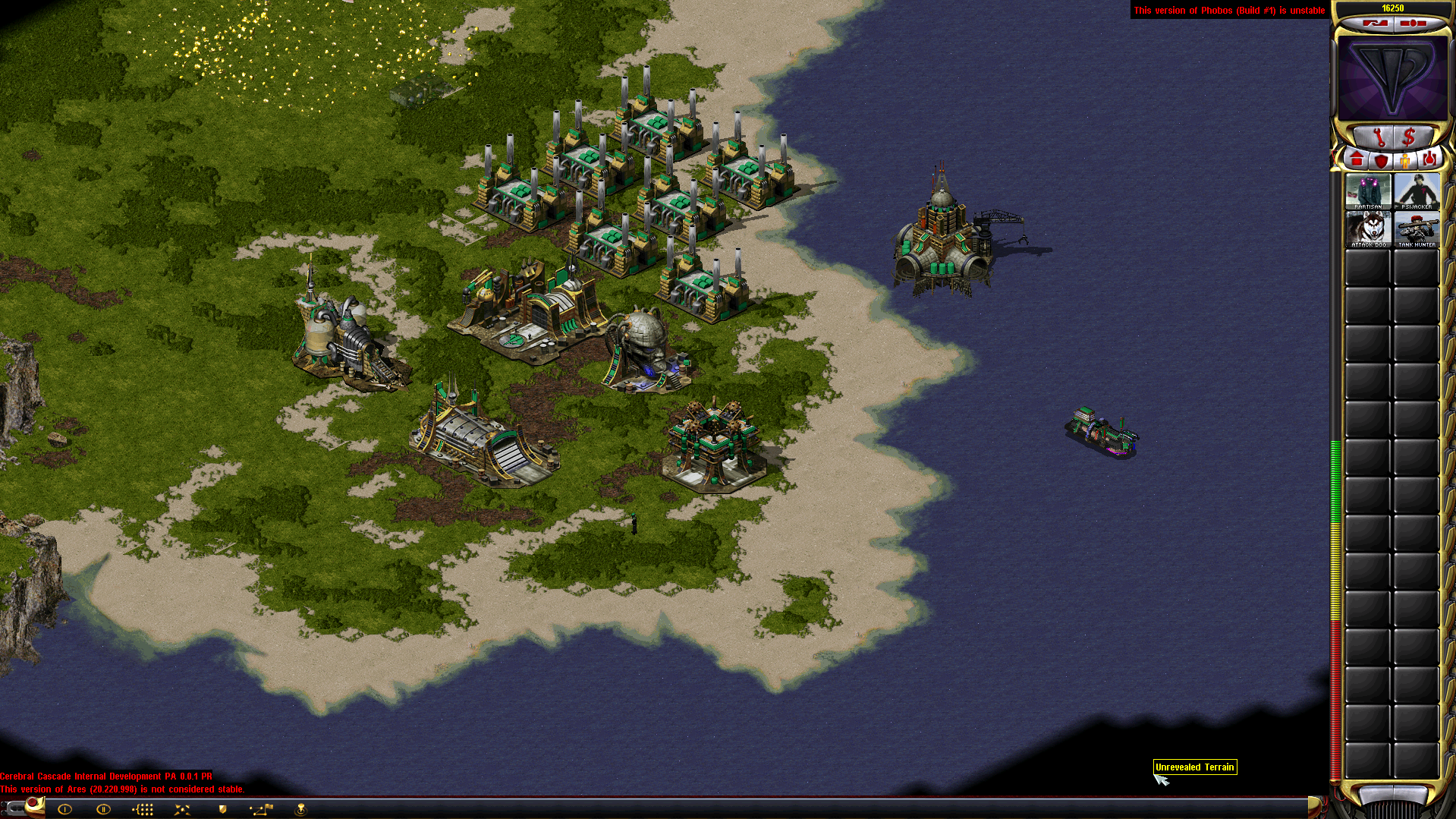 We're getting there! We got a lot of polishing to do (looking at you, PsiJacker cameo!), and many other things to do. The Privateer has gotten a small textural facelift to not be bland! etc etc
We'll keep you posted!