THIS WAS A JOKE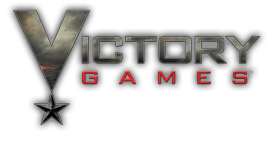 Hello guys, i'm here to tell you something really awesome about our mod!
The first is : Our Demo version is near completion!
The second one is :
Today at midnight i have get mail from Victory Games about our mod, in this mail i found that Victory Games want to hire us with our mod ( C&C3 : Generals Evolution ). This means we will work with them online. Maybe this will sound for you bad, but our mod will become commercial and have official status like Indie Game by Victory games EA and Evo Team.
Sure i have acceptes this because :
1) We will have full support from Victory Games.
2) We will able to get engine modifications.
3) We will get some money for this.
Maybe :
1) Mod will be alivable via Steam.
2) Will have another engine
At Victory games we will works as Coders, Mappers, and Model Designers.

Here is some new media, to prove we are work on mod ;)
That's all great news for now!
Stay Tuned for more updates!