First I'll tell you a story, it's about a computer that just couldn't do what it should be able to do...
no seriously, I need you're help. The fact is, I bought a new PC a few months ago, and on my last Desktop, Renx and LevelEdit (Commando) worked both fine, but now... Renx runs fine, but I've got an incomplete preset tree in LevelEdit, and I can't find anywhere to fix it.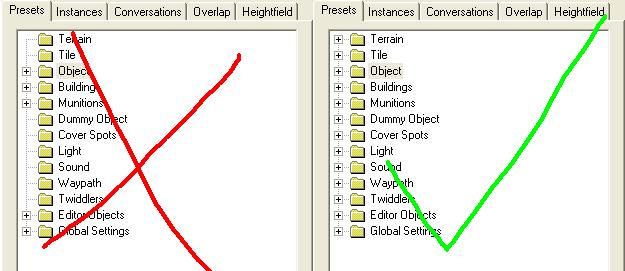 Seriously...
I NEED HELP !!!
Ah... that felt great...
Now... about the rest, I've started working on interiors for buildings, but It isn't going that fast (because I can't test anything) I've started on the Barracks Interior, It will be pretty big underground, at least two floors, and in Single-Player those two will be larger, since doors are sometimes only accessible in SP mode =D. This will include Dormitory's, Dinning Area's and Locker-Rooms, get used to smaller ceilings, the average ceiling height in Renegade Multiplayer is about 6 meters, it will be almost everywhere 4 meters.
Well... that's about it concerning Interiors, now... Exteriors, I received a lot of concerned posts about the size after I had posted this picture:

A lot of people stated that the buildings were "too small", and they needed "to be larger", especially the barracks looks kinda small, I agree, the buildings do look small compared to the renegade ones... That's why I made 6 pictures to show the actual measurements of the buildings: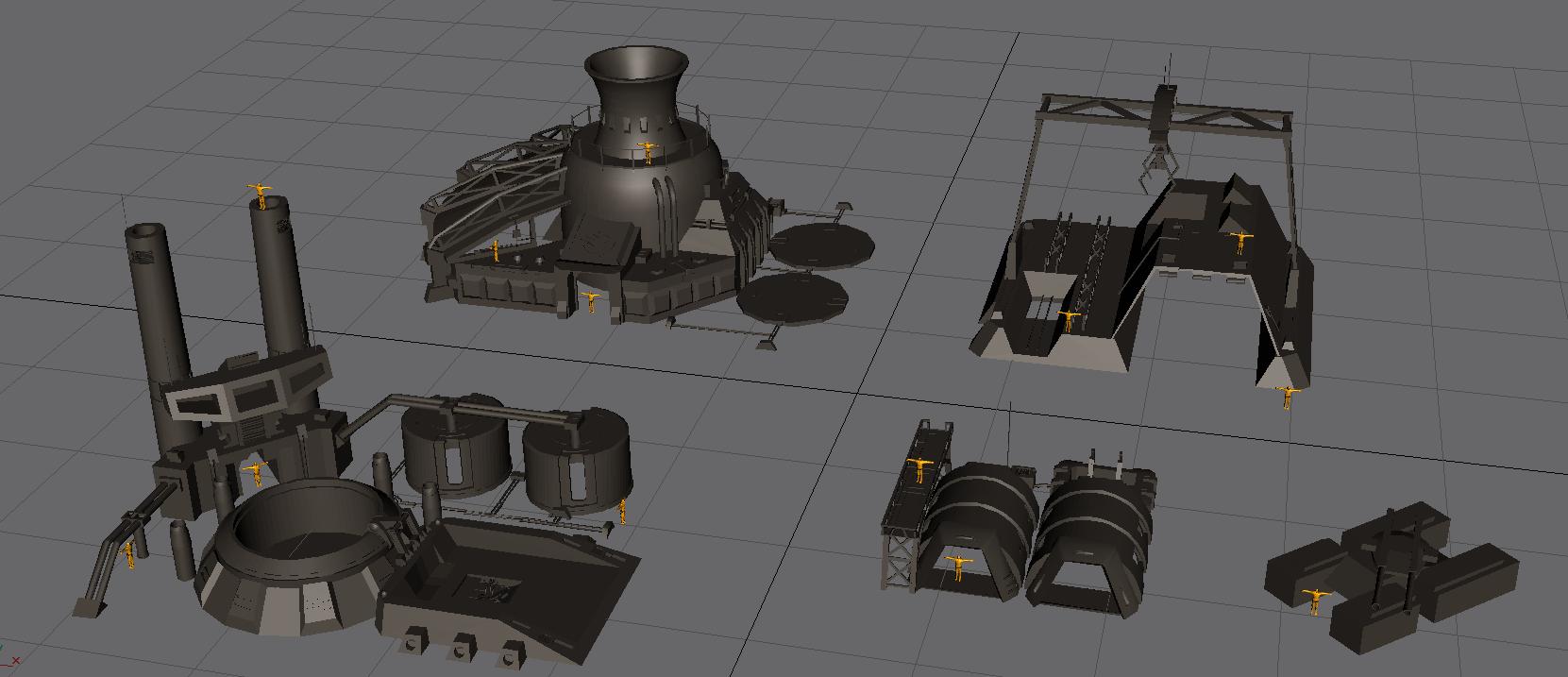 The top one shows the buildings (and the Mammoth WIP) with a lot of soldiers to compare with, for other pictures, use these links:
Media.moddb.com
Media.moddb.com
Media.moddb.com
Media.moddb.com
Media.moddb.com
If you're still not satisfied with the measurements, then check back soon, cause I will post In-game test videos ASAP when Leveledit is working again. When Level edit is working, I will also post picture's of the Interiors when they're ready...
Well... That's all...
I'll keep you guys posted,
And I'll see YOU... On the Battlefield... =D