While sgtmyers88 and the crew have been busy with life responsibilities, they have still managed to finish up several amazing updates to further enhance the Mods atmosphere in the past few months.

SGTMYERS88: First off, some of you may already know that I am now in college while still working full time at my "real" job. Because of this, I will have to announce that due to the limited time and slow progress that caused the patch to be delayed, I am going to likely release a more complete update to the Mod on a later date instead. It has not been in my tastes to release many small patches in the same ways that the big game development companies do as I prefer quality over quantity which means that there will be a version 1.4 coming, but it will not arrive until possibly Spring 2011 at the earliest.

However, during this past year the Mod has been massively rebalanced and repolished and the quality improvements will be greatly noticed in due time when I release the next version. There will be a couple new maps and maybe a mission or two along with a couple new units and buildings to play around with as a part of the rebalancing. Most of the effort has gone towards AI building and adding more detailed models and textures to the Mod as well.
Check out these updates that have been achieved in the past 6 months! I wish to show you the new GDI Railgun Turret and the revamped Nod Laser Turret. These are both conceptual weapon systems that are intended to be the first incarnation of the advanced weaponry that both sides utilized in future conflicts such as the ones depicted in both the 2nd and 3rd Tiberium War. (C&C Tiberian Sun and C&C3)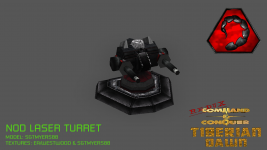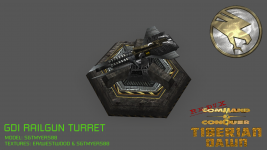 INGAME SCREENSHOTS: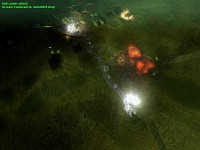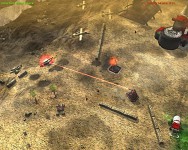 A well known environmental hazard from Tiberian Sun was the Veinhole Monsters. While a simple concept was already featured on some select "infested" maps in the current release of Tiberian Dawn Redux, the next version will include a modified ground texture with actual tentacles that will reach up and "grab" or slap at your forces! Be warned Commander as they do inflict damage as your forces pass through them!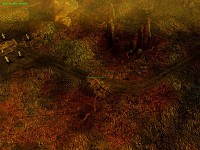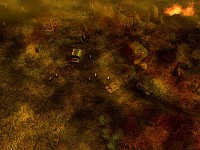 Another interesting environmental hazard that was also introduced in the latest release of Tiberian Dawn Redux was a highly realistic volcano themed map with incredible volcano effects that really set a mood. This has been expanded to other maps and has been substantially improved. The fire and lava does burn up and destroy your forces as they get too close and lava ground textures have been added to help indicate the "danger zone" for your forces.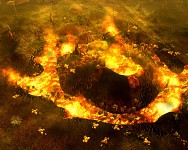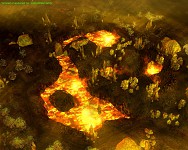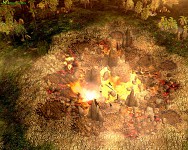 And a fantastic breakthrough has allowed for the creation of some of the most realistic water effects to be seen in a C&C Generals Zero Hour Mod!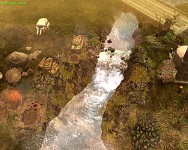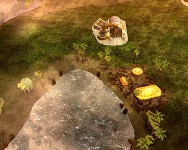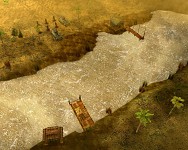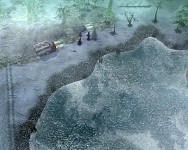 Here are a few other Screenshots to demonstrate the progress that was made with this Mod in the past year!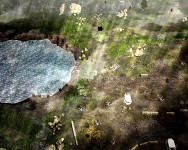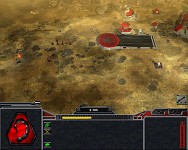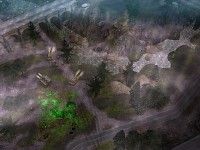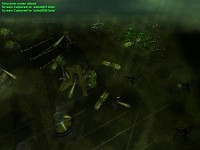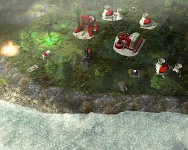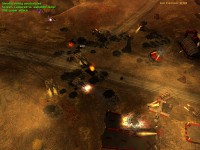 This project still holds a bright future and I hope that you will continue to follow its progress and download the current and future release(s) for this Mod, as they will come!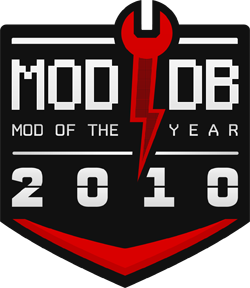 I also wish to note that the time has come again for the ModDB Mod Of The Year Awards!

I humbly invite and ask you for your vote on this project if you love what you have seen or experienced with the current release of this Mod. It is through your support and input that has brought the Mod this far and much beyond anything I had ever expected for this Mod to be. Many days and nights of blood, sweat, and tears (along with going through a couple graphics cards and a mouse) have been spent on this Mod. Either way, if you support us or not, please support your Modding Community and the C&C Community! Get out and vote!

Please feel free to visit our Website & Forums

Thank you and have a great day everyone!

2010 -sgtmyers88 & the C&C Tiberian Dawn Redux Development Team