Dear all,
So! The Closed Beta Test just came to an end at 23:49PM PST on Dec. 28th. Thank you all for joining us in the past four CBT seasons. For the next few months, we will make good use of your reports, feedback and suggestions to fix the issues that you dug up and to ensure a better live launch experience for you all in the upcoming Beta Test.
Speaking of which, although many of you have asked us to give you an exact date of when the game will go live again, can't just yet. We do have an approximate timeframe in our mind, to be sure, but we don't want to give it out too soon unless we are 100% sure that it's feasible (since we may end up changing it later). We'll keep you up-to-date with development progress as usual, so stay tuned and keep an eye on our website. Oh, and tell your friends!
We tried our best to keep us all well entertained during CBT (even with some of those bug issues jarring your gaming experience.) with all the contests. Hope you all had fun and enjoyed your gifts and prizes! Remember though, these prizes are only for your enjoyment (and test purposes as well) during Closed Beta. There will be a general data wipe before we launch servers for full Beta, so those won't carry over.
For the Winter Festival Holiday Gifting contests, some of the results are already out and some will be updated later. Prizes were already given out when the test was still on. Congratulations to all winners!
For everyone who joined us in the Closed Beta seasons, you can expect a questionnaire from us in your inbox very soon. Be sure to check your email and when you see it, make sure to fill it out and send it back to us. This, together with the reports and suggestions you have already submitted to us, will be a huge help in getting an overview of your experience so we can determine where to focus our next efforts. Thanks in advance!
Last but not least, enjoy the Fireworks Goodbye Party video updated by Levest28 (one of our player mods) just before the CBT ended!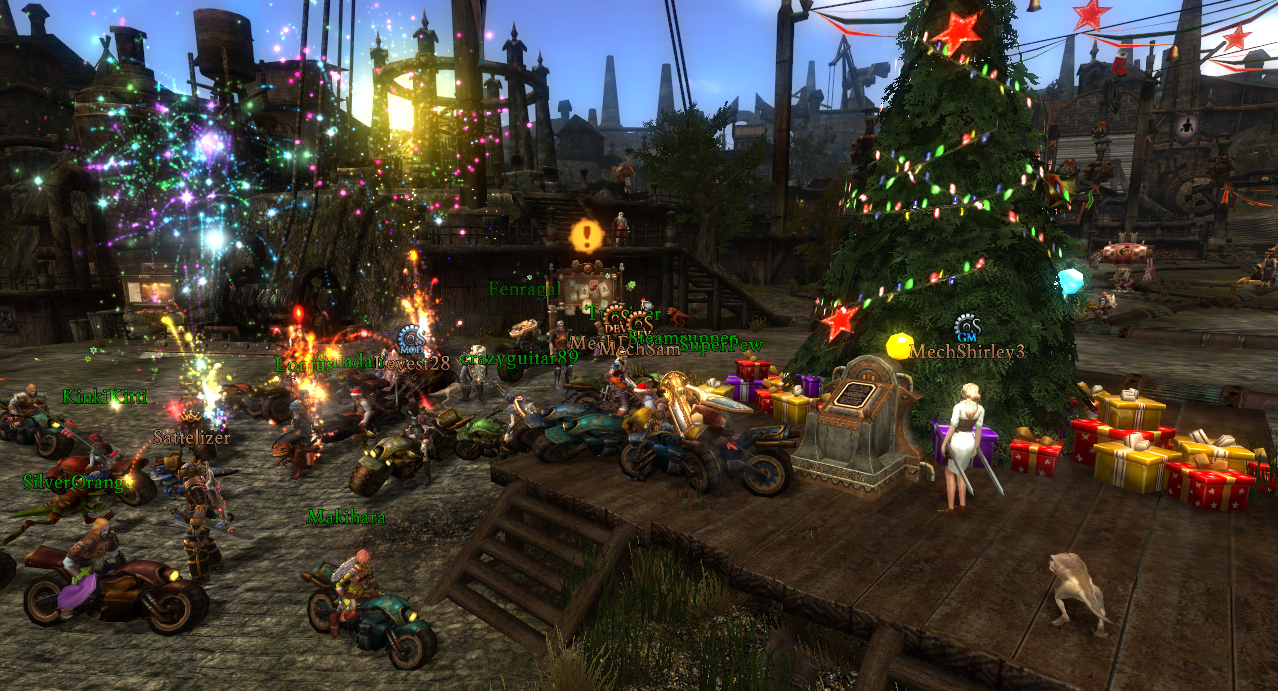 (For auld lang syne, my dear, for auld lang syne!)

Wish you all the happiest New Year!

- City of Steam Dev Team