Hi, my name is Jan, and I am the developer of Cavernaut. It is my first professional game, and creating it has been my labour of love for the past 3 years or so, slowly evolving from the side project that I started to experiment with game design and to improve my coding skills, to near full-time work during the last couple of weeks to finally get it out of the door and into the hands of players. Now that the end of the dev cycle is in sight, I wanted to share a little information on where I am standing at the moment.
State of production
I have planned the release of Cavernaut for the third quarter of 2015. Most of the content is already in place, and at the moment I'm mostly concerned with balancing the gameplay and some polishing work. Of course there are some bugs left, too, but the list keeps getting shorter. If everything goes well, the game will be out for iOS within the next weeks. After the iOS launch I'll work on getting an Android version ready; a successful test I recently ran on an Android tablet indicates that it will be less work than I originally expected, so contrary to what I have previously said, Android users won't have to wait for the release much longer.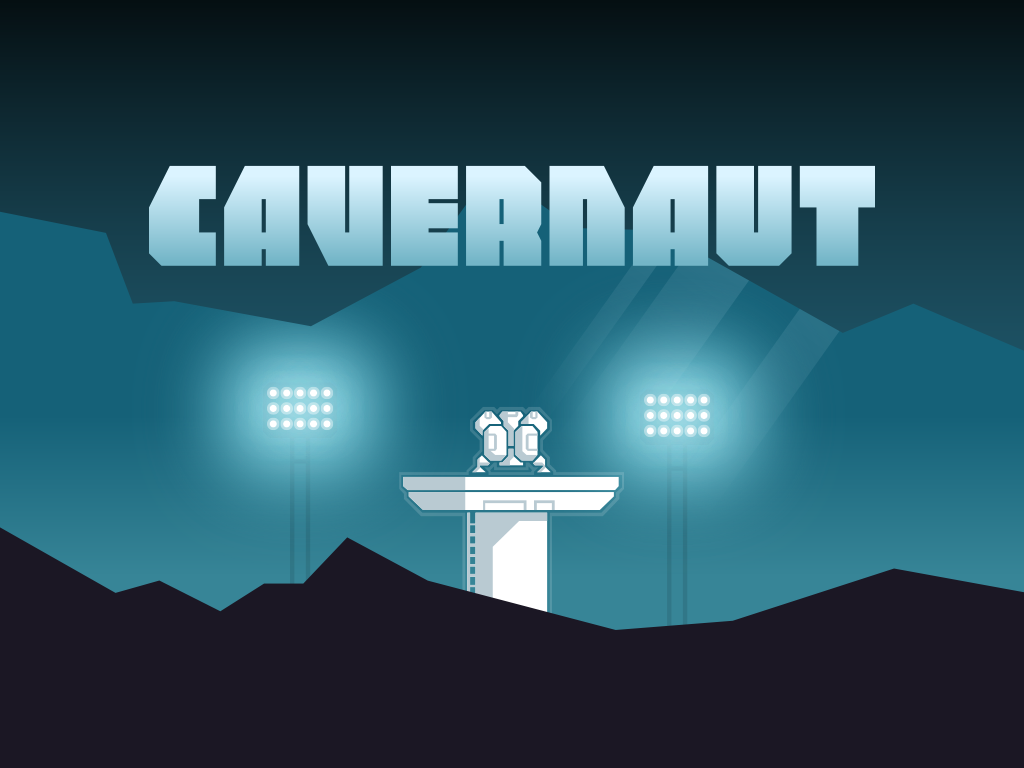 What *is* Cavernaut?
Cavernaut is a cave-flyer, an arcade game that draws its inspiration from titles like Lunar Lander, Thrust, or Solar Jetman, but adapting this classic gameplay for today's smart mobile devices.
The challenge: Pilot your spaceship through a maze of mines under the surface of a remote planet, using smooth tilt and touch controls. Lift off from the landing pad at the deepest point of the caves, and try to make it through all 5 game areas to deliver your cargo of precious luminum crystals. You'll collect valuable items on your way, but you have to be on the look-out for anything that can destroy your ship, like lasers, mines, or spikey terrain – and always keep an eye on your limited fuel supply.
The twist: The caves in Cavernaut are randomly generated each time you play, so each game will be different. I have so far avoided calling it a roguelike(-like?) – I think the term is being used a bit inflationary lately –, but I guess it has a few common traits of this genre.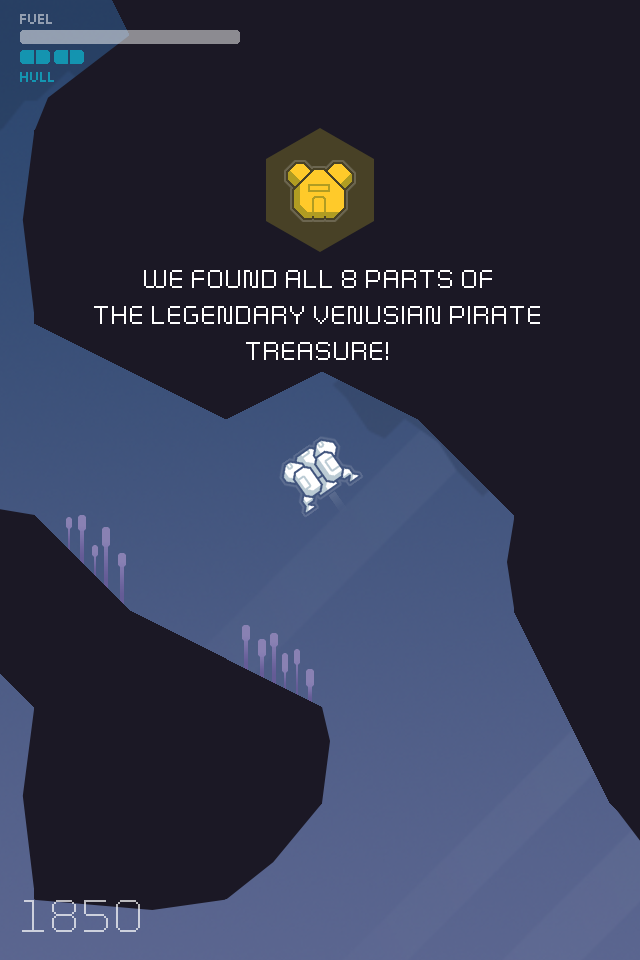 More info
Feel free to contact me if you have questions about any aspect of the game. It was developed using Adobe AIR/AS3 and the Starling framework. I have learned a lot during the develpment of Cavernaut, and I'll happily share my insights into the development using these tools if anyone's interested; I'm actually considering to write an article dedicated to the technical side of the development – if that's something you'd like to read, just leave a comment here.
You can contact me here or via the cavernaut website.