In 2021 a lot of new features have been added to Cavejam. Anton the developer has been doing great work. Below an overview of what happened in 2021.
In January 2021 the music mixer was developed. Beginning of February 2021 the music-system was done and fully released.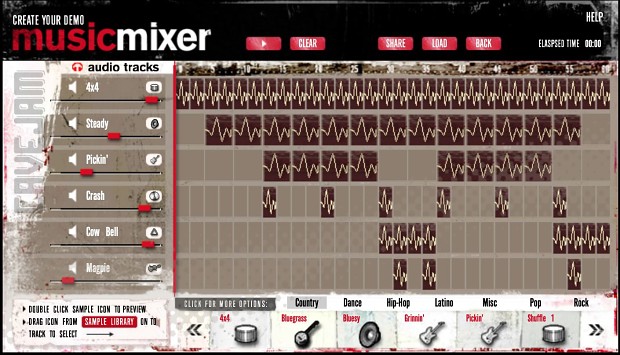 From this moment players could:
Create their own mixes with the musix mixer item and burn to CD.
Play CD anywhere in any room provided a CD player item is present.
Have other players vote for the song (up or down vote) and gain dB's for it.
Weekly and Monthly winners (most upvotes) gain a golden or platinum record.
Start of April 2021 a Cavejam Discord channel was setup. This helped tightening the community, allowed for (new) players to get help and made sure bugs are better reported and registered.
Start of May 2021 the marketplace was implemented. This marketplace allows players to buy items from other players or sell items to other players. At first Litecoin was chosen as currency but this was later on changed to Dogecoin.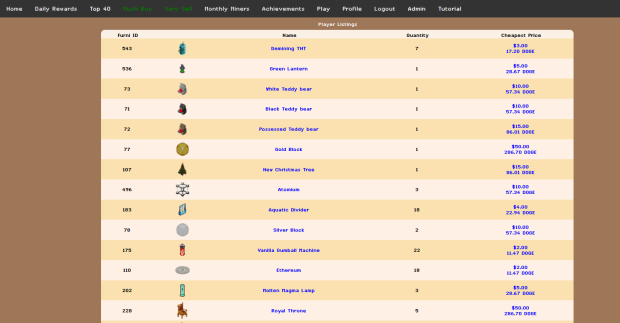 In June 2021 the lighting update was implemented. This update made the mining world dark forcing the player to place down lights strategically in order to move around. Later on in July the dark was removed from the normal mining world and a new dark mining world was introduced with higher gains.
End of July 2021 the game was migrated to a new server with a much higher capacity and performance allowing the game to grow in the future without any problems.
In August 2021 the avatar engine was rewritten. This rewrite allows for avatars to have more animated actions implemented in the future and greatly increased performance when there are multiple avatars on screen. Also avatars can now move in 8 directions rather than 4.
Also in August 2021 the item import has been greatly improved. This opens up the door for players or other third parties to introduce items they designed.
In September 2021 the item clicking update was implemented allowing for more accurate clicking on items which is especially handy when building.
In November 2021 new avatar animations were added. The drinking animation when picking up a drink and the talking animation when typing to chat.
Also in November 2021 the addition of the sponsormarket. Players or third parties creating items or item suites can get their items listed on the market.
Also added in November 2021. New room dialog with the ability to create private and/or password protected rooms.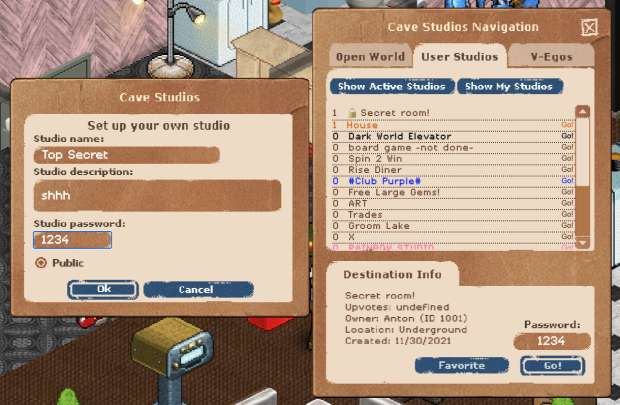 Next to all these new features also a lot of new items and bugfixes have been implemented. And of course let's not forget about various events with themed furniture/items like Halloween and Christmas
Looking forward to see what 2022 will bring for Cavejam. I bet there will be a lot of cool new features and improvements coming up!