Hello, IndieDB.
Our game Cave Crusaders has been in development for around a month now, and production is coming along very nicely. The game creates randomly generated caves and occupies them with spikes, enemies, and other objects for your character to interact with. Within those caves, your character is armed with a grapple hook which can be used to either give the player mobility or to grab rocks and other interactable environment objects that can be flung at enemies. We've got a video up on our game's page which better illustrates the concept than can be done with words. For now, here's a still of the game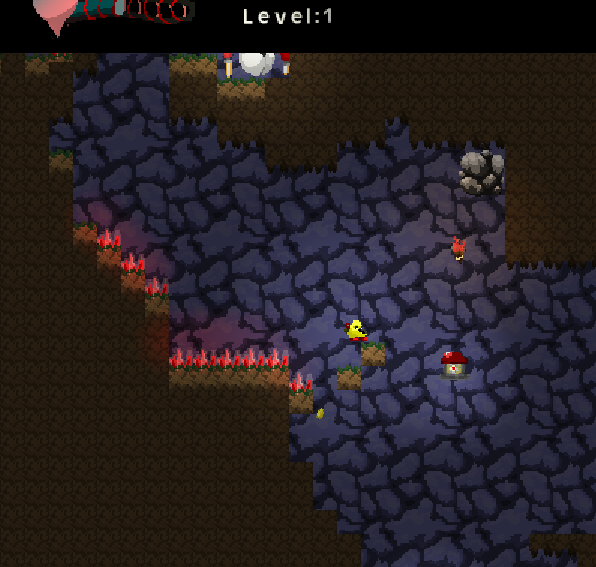 We've got lots of things planned for updates in the near future, such as:
Bosses
Minibosses
Equipable upgrades
Additional worlds, each with their own unique systems for generation
Multiplayer
And many more concepts that I'll let you discover when the game is released. Stay tuned for future updates, we'll try and keep everyone posted as the game progresses. We're really looking for early feedback at this point, so if you've got any suggestions we'd love to hear them.
Thanks for reading, more updates will be coming soon.
-Jonny