Hello! This may be your first time hearing about Caution! Platforming Ahead, but the project has been around for a few years now. The idea has been percolating since 2013, but development didn't officially start until July 2015. Since then, the game has seen multiple facelifts and delays, but that is a story for another day. Today, I'd like to showcase one of the newest additions to the game.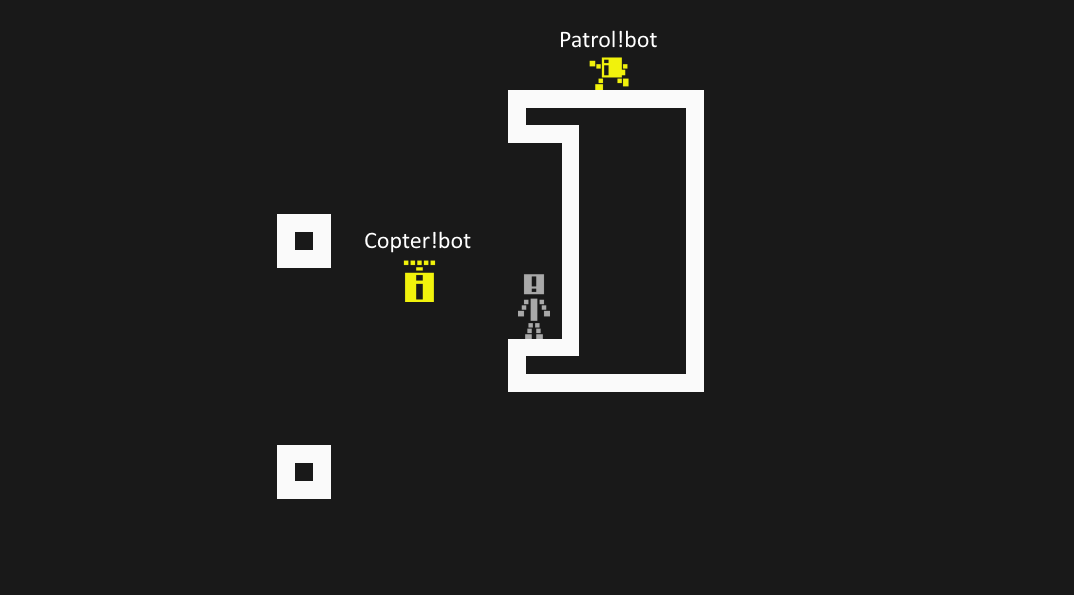 Introducing Patrol!bot and Copter!bot. Patrol!bot is a land dwelling robot that patrols specific areas making it harder for you to progress. They are easy to avoid, but can be placed to make levels harder and more interesting. Copter!bot takes to the sky to slow down your progress, but is also quite easy to avoid with some patience.
This is one of many new additions coming to Caution! Platforming Ahead. Additions that were being saved for a potential sequel, but I feel that I should focus all of my attention on this project before even considering what should (or should not) be saved for a future game. This particular addition comes on the heels of the decision to make levels longer than a single screen. Other additions will include new obstacles which also means more levels being added to the game.