Hello everyone,
Catyph is a 2D first person scifi adventure game in the Black Cube series, reminiscent of such famous series such as Myst and Rhem, and a spiritual sequel to my first game ASA: A Space Adventure. You can learn more about Catyph by linking through its homepage to read a description, watch screenshots, videos or listen to the OST. And of course you'll be able to read the complete Making Of (scroll down at the bottom of the page), and a walkthrough.
Catyph was released in May/June 2016 on Steam, and more recently on Zodiac and Humble, DRM Free, and is now in its final version.
Why "final"? It simply means that there will not be any additional update. I had plans to implement other languages, like I did for ASA Remastered Edition before (including Italian, Spanish and German), and maybe also include a gameplay tutorial at the beginning of the game to give more details about the cursors and arrows. However, since the death of my backup hard drive, I have lost the work files and all 3D scenes, and am in the incapacity to load the dev build in the Visionaire engine. As a result the game cannot change anymore, and happily it is working fine, all known issues had been fixed in time.
Gameplay: Point & Click. Visit the regions of Tytaah, take notes on a piece of paper, and solve the puzzles!
Hotspots description:
- blue circles: action/examine
- blue arrows: turn head/view to look around you
- red arrows: walk to next/preview node/view
- blue dots at the bottom of the screen: turn view 180°
I would like to sincerely thank everyone who supported the game and made it possible, which includes a very lot of followers, kind supporters, passionate developers, ASA fans, The Icehouse collective and many more people. It's been incredible for me, and not only did I create a game, I also had the opportunity to be in touch with many of you to talk of my creations.
Catyph is available on Steam, Humble, Zodiac and itch.io, DRM free, in English and French. There is a Steam bundle with ASA that allows to save -10%. You can also get the DVD versions until Christmas with -40% by using coupon CHRISTMASCUBE2016 on the store.
If you liked ASA (and Catyph) and are interested in scifi stories and game development, you are warmly invited to join the BlackCube Jam starting on December 12th, which will ask you to create a game/demo/proto in 6 days following one rule: "A different hero finds a different Cube, in a different world, at a different time."
Read more about the BlackCube Jam #blackcubejam2016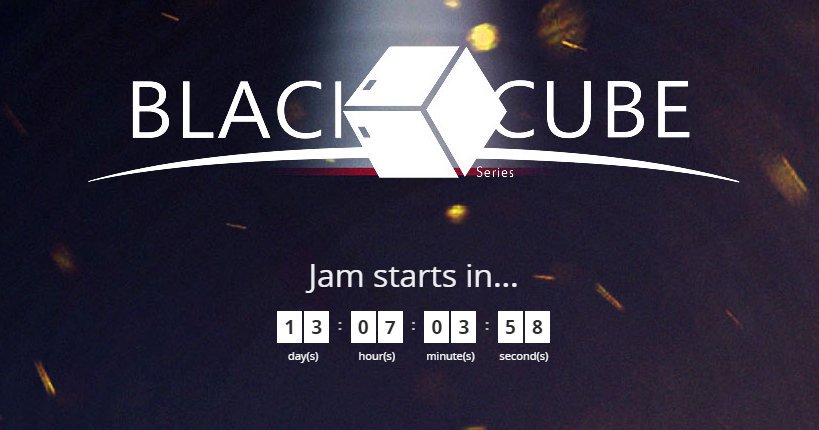 If you're curious about The Black Cube series but don't plan to buy any of these games, you can at least try the playable demos of ASA and Catyph, or download the free game Myha that was created in January during the Myst Jam. Myha's story comes between the events of ASA and Catyph.
Finally I would like to suggest to bookmark www.theblackcube.fr,, where you will find all the past and future projects related to ASA, Myha and Catyph. The Black Cube series will continue to expand! For example we have started a comics project that is a prequel to ASA: ANTERRAN tells the story of the creators of the Cubes and the Ark spaceship. The 2nd episode was just released last month in digital and paper versions.
Sorry for the lack of news and informations until now. I mainly wanted to focus on the Making Of this time in order to communicate and show you my progress, which proved more exhausting that I first though. I will try to do much better with my future games, and try to keep you updated here on IndieDB if you are interested in my games.
To stay updated about the next Black Cube games and my other projects, you can of course count on me to share some info here when I have the time (which I will do as much as possible), or simply follow me on one of the 3 Facebook pages where I often send news (The Icehouse, The Black Cube or Simon Says: Play!).
Best regards,
Simon