I'm actually surprised no one shouted "DEAD" in the absence of updates and news, other than a few images I haven't really posted much recently but it's nice to think that not everyone is just waiting to condemn a mods development state as dead.
First I'll explain. The reason it's been a while since any real news is that I managed to land a full-time job with a local environmental consultants and as such I have had a lot less time on my hands. The week days being reserved for work and the weekends being mostly social affairs (Or playing GTA V now). So there is my reason. The mod is still going and actually has a set path for development including a drafted design document. Now, Let's get through a few things.
I think by now everyone involved in modding or playing mods for Half-Life 2 will have come across a few "issues" with Valve's recent "Steam Pipe" update for the Source Engine. Most mods have been bricked completely or are having serious problems just working. As such, Reversion now runs on the 2013 Singleplayer Source engine and will do from now on. You may have seen the recent image of what happened when I first converted the mod but I can assure you that those problems are now fixed. Expect images soon.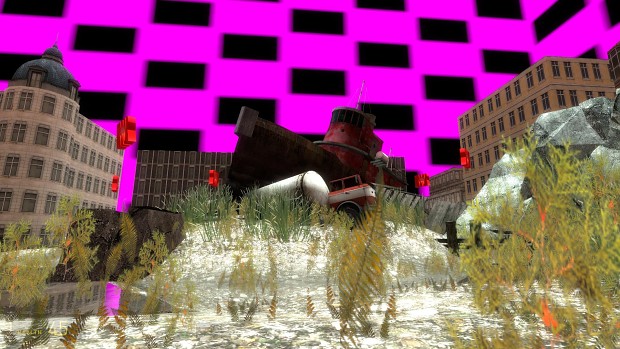 My last article detailed some information about finding voice actors for the mod, well I can now confirm that several candidates have been picked from dozens of applicants and examples of their contributions to Reversion will be available soon.
I think that's all I need to mention now, I have a lot of story details that I am just inching to tell everyone about and I have some brilliant environments that are so close to being ready for public view but just not quite there yet. Keep an eye on this space and expect a load of new images in the next few days or so.
Thanks for reading!