Welcome to the fifth update of Casus Belli.
The week-end of the 10th and 11th of April the French Touch Studio had the great opportunity of being welcomed on the Intel-stand at the Gamers Assembly 2009 to present the concept of modding to visitors and players.
The Gamers Assembly is probably one of France's most prestigious assemblies of e-sport players, with more than 800 participants and several thousand visitors. Many different tournaments were organized during this LAN and for the second time in this season, with Casus Belli!
In fact, the French Touch Studio was able to present its project to players on two different game modes that will be included in the final release: the 16vs16 mode and a new competition mode: the duel (1vs1) mode.
A tournament in duel was organized on an "aim map" specially developed for this purpose, with special prizes to win: 2x "Core i7 920"Intel-processor.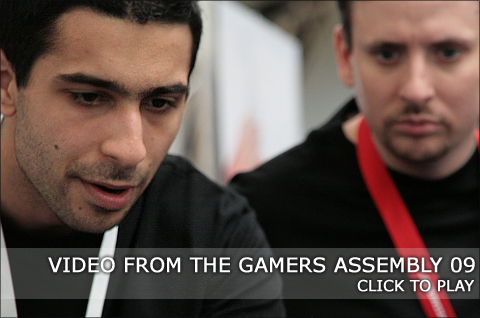 If you can't see this video, make a "right click/save as" to download the file.
With about 50 participants, it was simply the biggest 1vs1 tournament of this event but more important for us an excellent opportunity to show the latest evolutions of our mod and collecting critics or suggestions we can base our further development on.
We would especially like to thank Intel for their logistical and material support, for dedicating space for our mod at their stand as well as for the top notch PCs (X tower invasion), everything accompanied by a 50" LCD screen on which we were able to show demonstrations of the Sandbox 2, Crysis Wars and our 16vs16 map especially developed for this purpose.
If you wish to participate to our project, you can consult us through our forum and fill out the contact form on our website: www.frenchtouchstudio.com.. We are currently especially looking for an experimented flowgraph specialist.
Your FTS-Team
Related Links:
- Crymod.com: Casus Belli Mod
- Moddb.com : Casus Belli on Moddb
- Official Website: French Touch Studio