Hello everyone!
We have made some additions and fixes based on your feedback. Hunger and torch are now reduced at a much slower rate. Completing the game in rogue mode will now also get you the normal and hard mode achievements. The inventory now indicates full weapon hit values in all cases including RPG attributes and when you have special powers. We also fixed some issues with autosave files and setting options. Finally, we added a Stats Guide for the game on Steam.
The biggest request was to reduce the hunger and torch values more slowly so you could explore more. We hear you and reduced the rate that hunger goes down by 50 percent. We also increased the amount of time the torch has before it goes out by 5 minutes making for a total time of 15 minutes.
For the achievement changes, you will now get your difficulty's achievement as well as all the ones from the lower difficulties when you win the game. If you have a preexisting achievement, all you'll have to do is go back to your last save and finish the game.
The changes in the inventory now allow you to see more detailed weapon stats. Previously, the stats showed base and RPG values. They are now changed to factor in when you have a power up from the Phantom Trader. The change means you can now accurately see what your weapon damage is at all times.
The autosaves were experiencing issues in some cases but are now fixed. In addition, we also made enhancements to the way sound works to prevent volume mixing when changing just SFX or music settings.
Lastly we created a guide filled with stats together with other number goodness. Now you'll be able to number crunch very efficiently and become more powerful in the game. A link to the guide is available near the bottom.
Here are the full details of the update:
Rogue Victory Achievement also gets you Normal and Hard Victory
Hard Victory Achievement also gets you Normal Victory
Inventory weapons indicate actual hit values in effect (special powers)
Inventory spells indicate actual hit values in effect (special powers)
Fixed auto save failure in some unusual cases
Difficulty mode only enabled from Main Menu
Reduced hunger burn rate by 50%
Increased the torch time to 15 minutes
Audio option for SFX and Music Volume no longer related
Added Stats Guide on Steam
Fixed several minor bugs
Here is a new picture from The Battlements: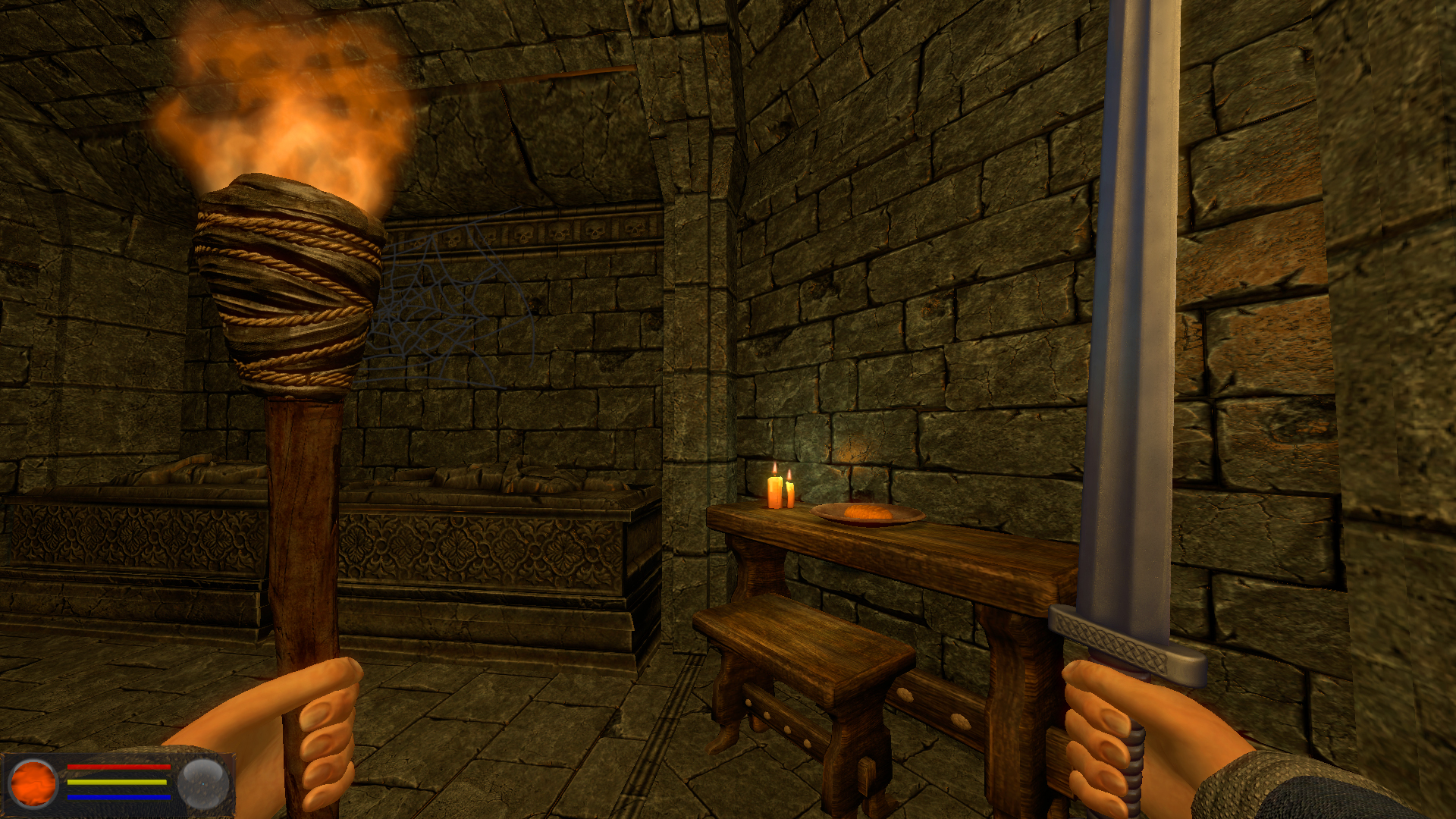 Here is a video of trading and inventory:
Here is the link to our new Stats Guide:
Thanks for your support and feedback!
Dungeoneering Studios
Twitter: Twitter.com
Our Web Site: Dungeoneeringstudios.com
Steam page: Store.steampowered.com