Hello All,
Over the last six weeks, our team has been working to update Castle Torgeath. Recently Version 0.9.1B of Castle Torgeath has been released. We have completed scenery additions in the first level as well as made significant improvements to physics and melee combat for all enemy types.
Melee combat now allows for multiple attacks by enemies. Most enemies now have at least two melee attack types in addition to some having ranged attacks as well. Two other features were added to spice up combat, a new follow system and dodge. The new follow system allows for enemies of all types to work better when attacking in groups as well as chase the player much more closely. The dodge system is completely new and provides the ability for the enemies to back up and avoid all of your blows.
Skeleton archers and sorcerers now have range attacks with bow or magic spell as well as melee overhead and side swing attacks. Demons also have two different attack types as well as their magic spell attacks. Orcs do not have range weapon attacks but do have multiple melee attacks depending on their type. Finally, some animal types have different ways of attacking the player.
The physics improvements involve melee combat behavior of enemies around the player (e.g. when ramming or side swiping) as well as around obstacles. Particular improvements were made around doors where you can now slide more smoothly around while the doors are in motion. Keep in mind that doors and gates will still close on you if you bang into them when they are opening toward you!
In addition, the first level of the game has all scenery completed. The overall goal was to combine the feeling of a recently ransacked location with the ruins of a destroyed civilization. What this means is webs, skeletons, and old furniture would be mixed in with newer pieces of equipment and recently thrown/destroyed junk in which you can find useful items such as food, potions, and treasure. The combination provides for an entertaining visual throughout the entire level.
Here is a screenshot of the Level one boss battle area: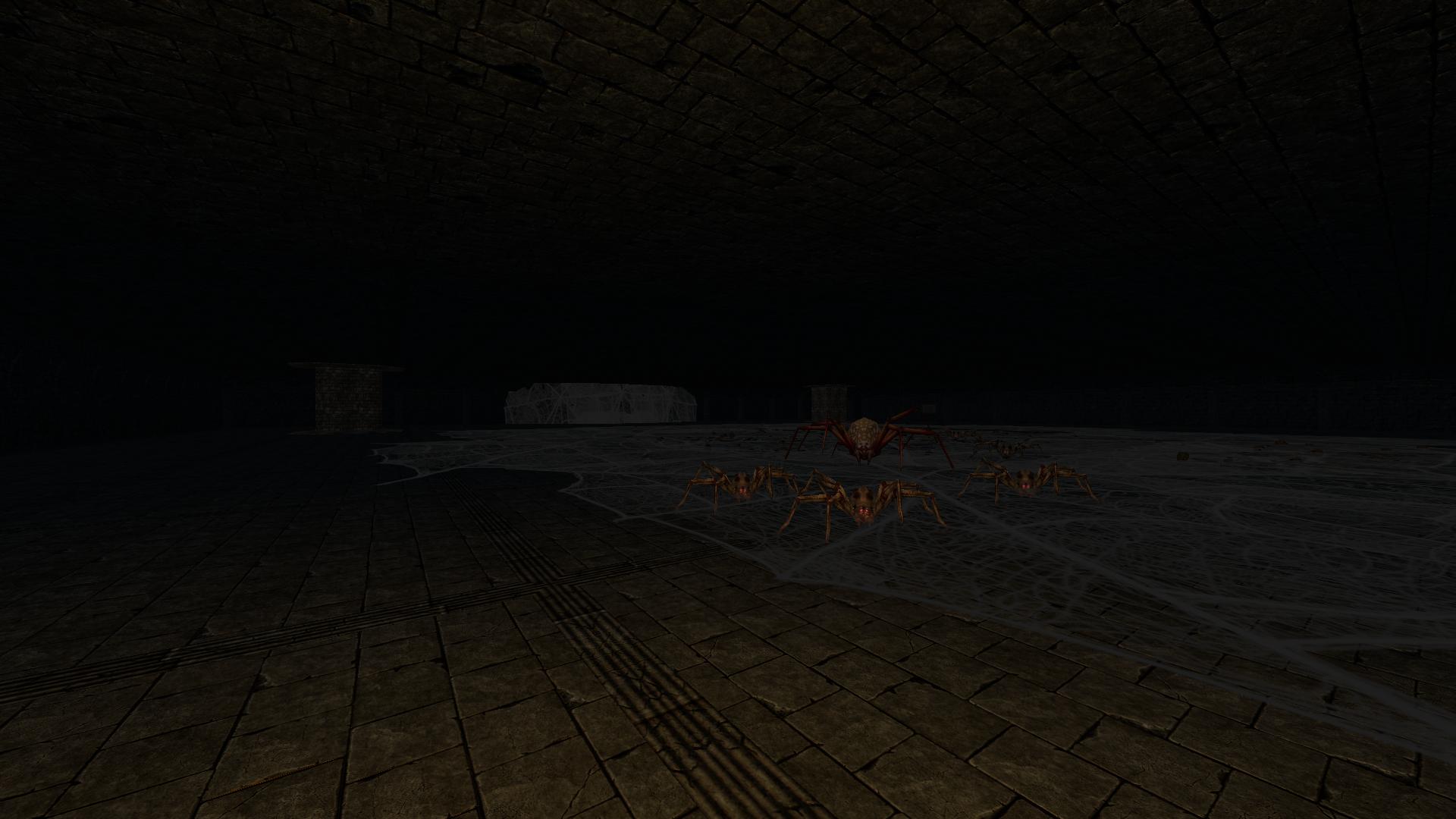 Here is a screenshot of new scenery in the first level: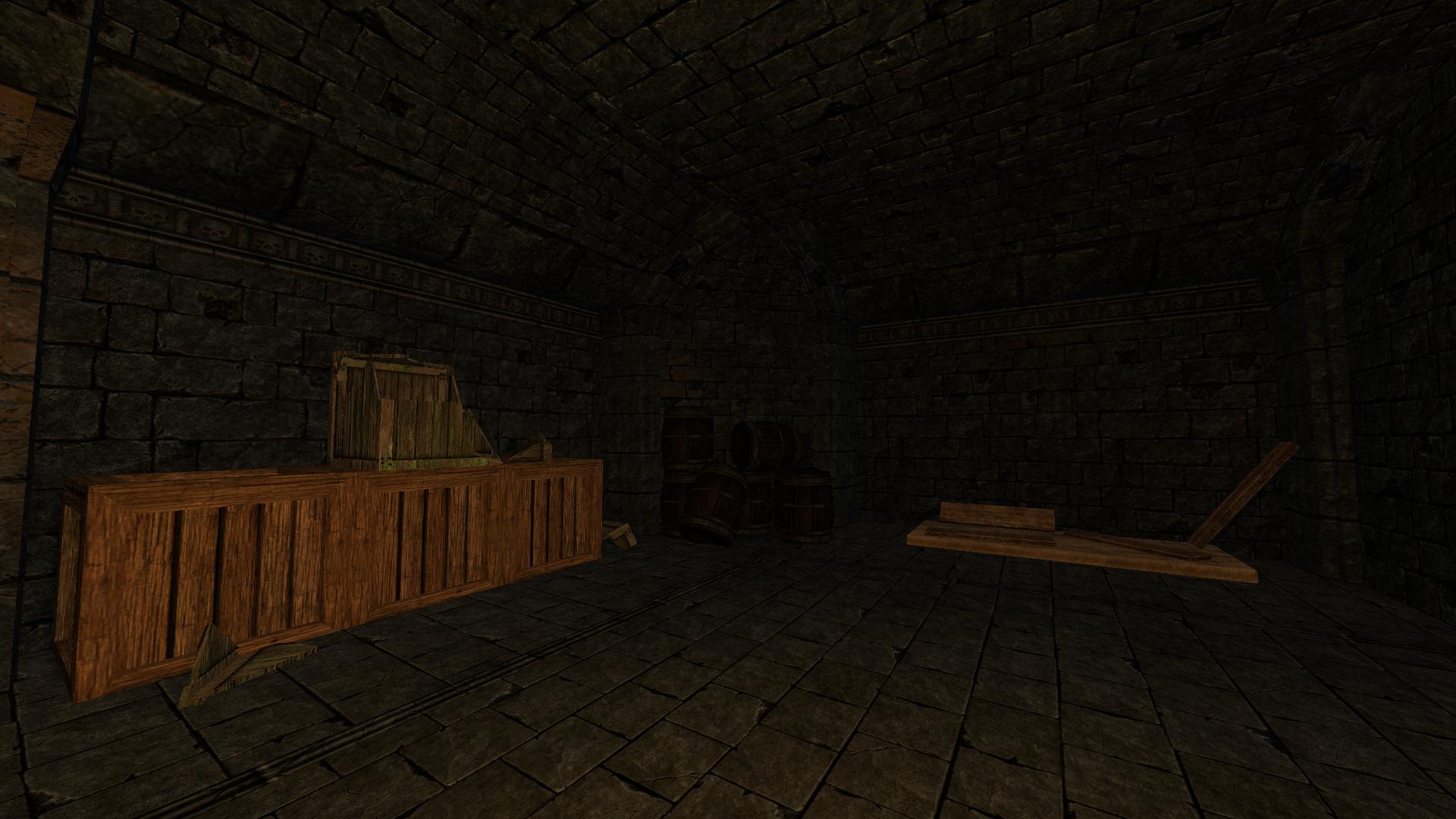 Here is a screenshot of an Orc Elite doing an overhead melee attack: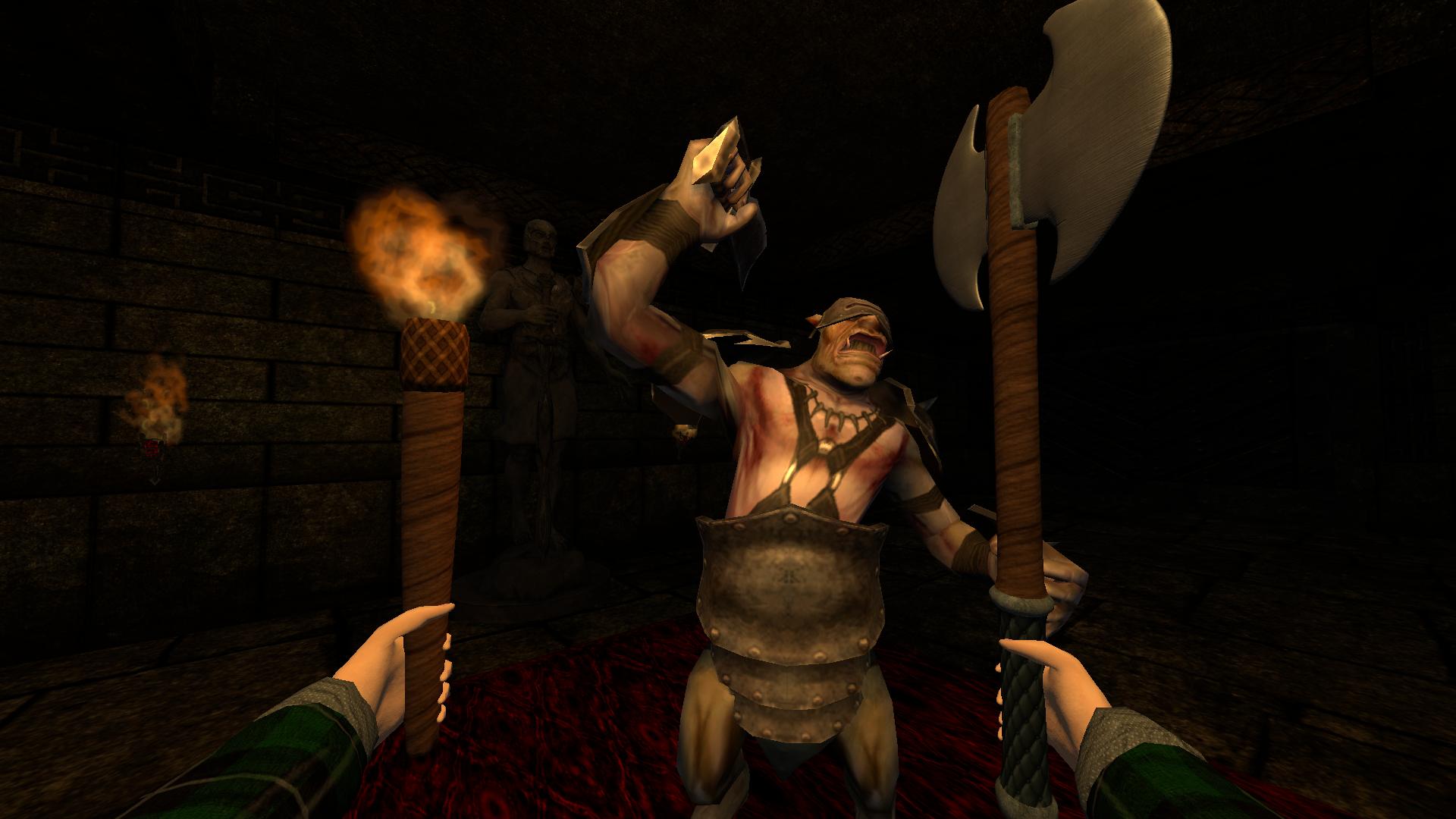 Here is a screenshot of an Orc Elite doing a side swing melee attack: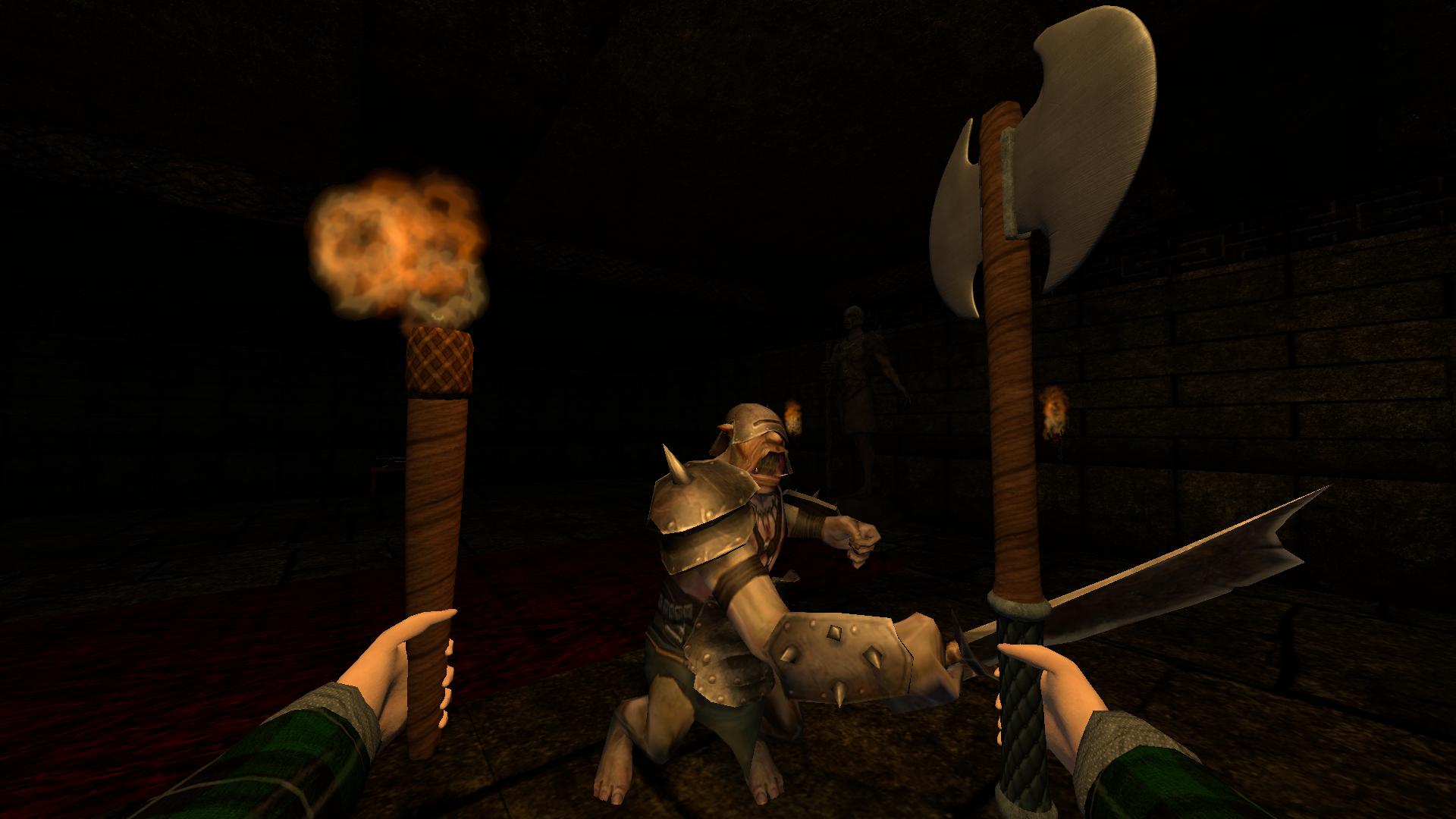 The following video clip shows aspects of the improved melee combat for spiders and skeleton warlords.
Thank you for reading, we'll have more details about the late September update in coming weeks.
Dungeoneering Studios
Facebook: Facebook.com
Twitter: Twitter.com
Our Web Site: Dungeoneeringstudios.com
Our Greenlight page: Steamcommunity.com