Hello everyone!
In this release, we added tooltips, tutorial tips, and enemy drops. All selectable items (e.g. loot, potions, keys) now show a tooltip when you hover the reticle over an object. We also added tutorial tips in the first room of the Battlements to provide helpful information about what you can do. In addition, we added random drops for the enemies so you can collect even more than before. Finally, we made some minor art improvements and bug fixes.
Here are the full details of the update:
Added tutorial tips at start of game; only shown once per tip type
Add tooltips for all selectable items throughout the game
Added ability for killed enemies to drop items you can pickup and use
Customized drop item selection for each enemy type
Level 3 bridge cave now has a higher resolution texture
Minor adjustment to hunger balancing
Fix some minor issues found in our testing and reported by the community
Here is a picture of the bridge in The Smithy: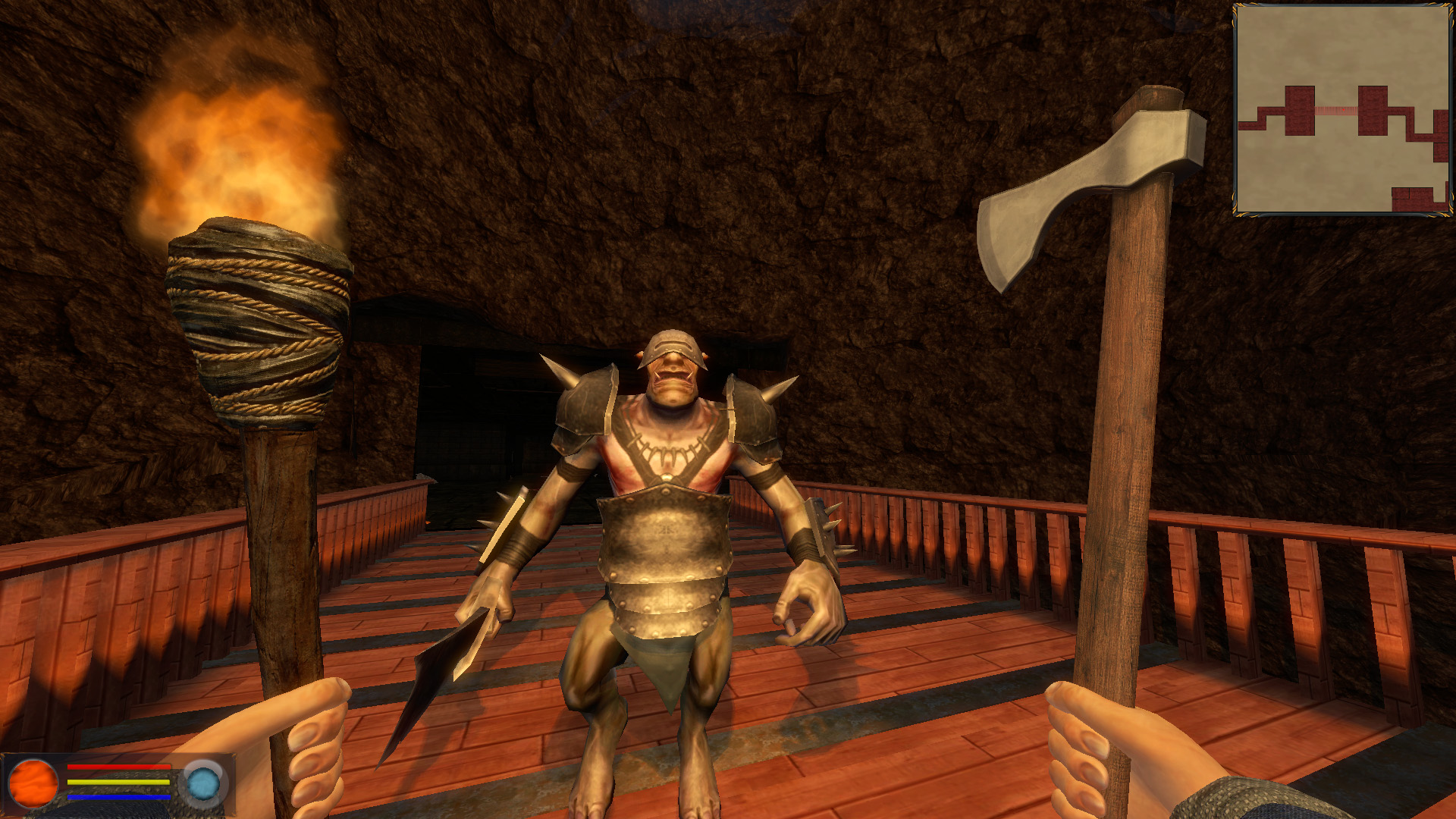 Enjoy the game and let us know what you think!
Dungeoneering Studios
Twitter: Twitter.com
Our Web Site: Dungeoneeringstudios.com
Steam page: Store.steampowered.com