Hello everyone!
In this release we have added trading cards, improved NPC trading, and made it easier to pick up loot. We now have eight new trading cards that show some of our game characters as well as custom scenery. We also made exchanges with NPC's and the Ghost Trader a bit easier. We did this by letting you view the Inventory and RPG Character Sheet while in an NPC conversation. Finally, we made it easier to pick up small loot items by extending their selection areas.
We have added a grand total of eight Steam trading cards that include pictures of some of our game characters (enemies and NPC's) and custom scenery (e.g. teleporters). You will get the first four trading cards by playing the game on Steam; one for every ten minutes you play. The rest you can trade with others to get your badge(s). We also added 5 emoticons and 3 background pictures for you.
Trading loot and treasure for food, potions, or special powers is now much easier. You can open the Inventory and/or Character Sheet window when in the middle of an NPC conversation. You can use the "i" key to open inventory and "c" key to open the Character Sheet. You can also move those windows around by dragging the title bar. This will allow you to immediately see how much loot and treasure you have to better help you decide if you want to trade or not.
Finally, we made it easier to pick up all types of loot in the game. Loot like knives, forks, and other smaller items have much larger selection areas so they are much easier to pick up.
Here are the full details of the update:
Added Steam trading cards
Enable inventory view during NPC conversation
Enable RPG Character Sheet view during NPC Conversation
Add indicator for currently active UI window (Title bar)
Easier to pick up smaller loot items
Fixed various minor bugs
Sample of a trading card: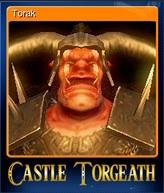 Here is another sample of a trading card: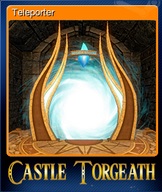 Sample of NPC conversation: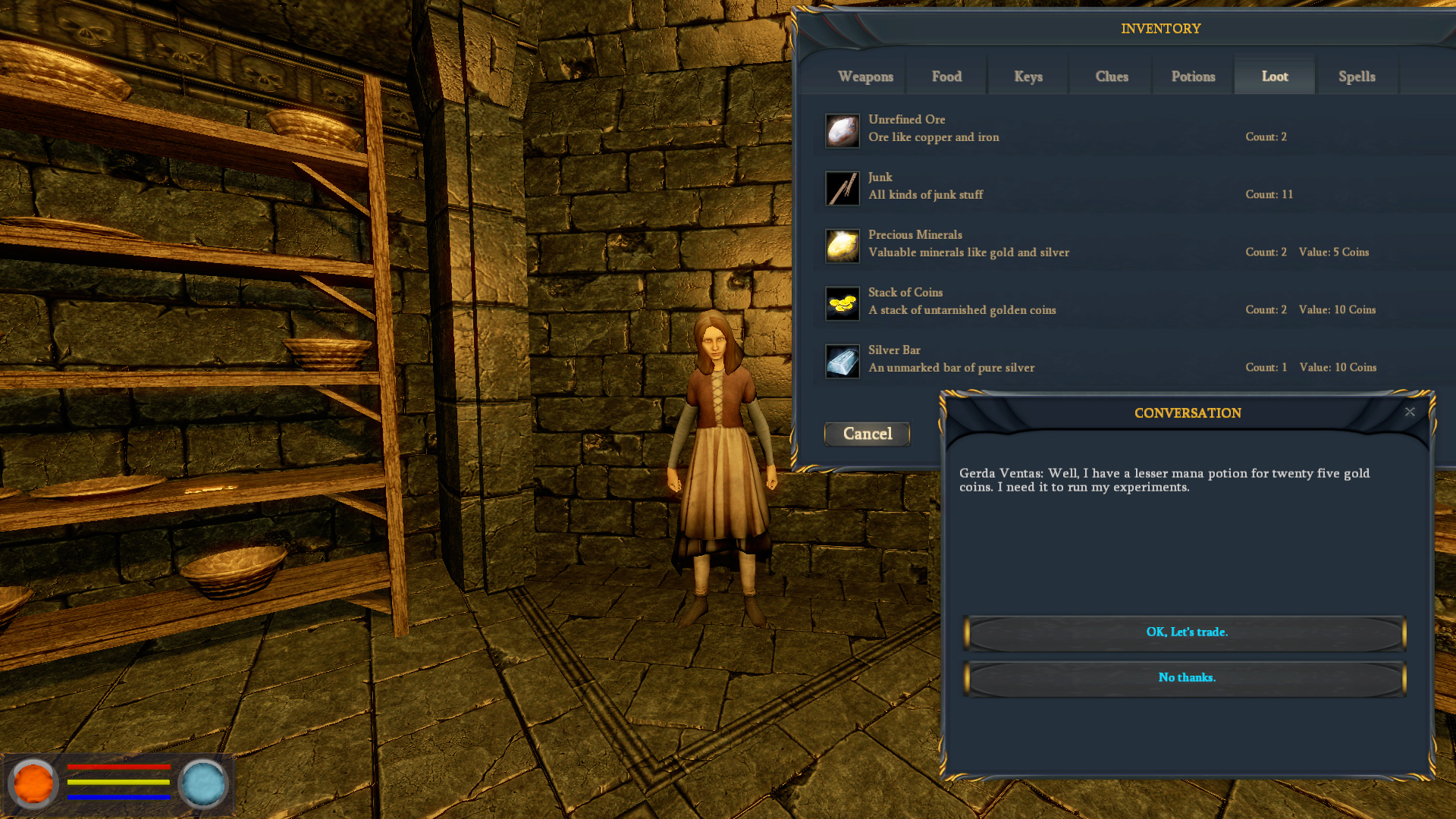 Here is a video of a Ghost Vendor trade:
Thanks for all the feedback and we hope you enjoy the update!
Dungeoneering Studios
Twitter: Twitter.com
Our Web Site: Dungeoneeringstudios.com
Steam page: Store.steampowered.com