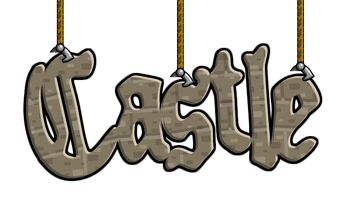 A new genre of puzzle game. Original, addictive and funny!
Castle is a very unique game. In fact, it's not very clear in which category it belongs. I'd say it's a "casual-arcade-puzzle with action"! haha

Take a look at our game's trailer here, you'll understand:
The game
In Castle your goal is to at the same time build a castle accurately while protecting it from all the annoying baddies. The game has a bit of a casual look, but it gets "hardcorely" tough! You may actually experience physical pain ;)
Here are a few screenshots of the game:
About us
We are a very small team: 2 people (bf & gf), 1 dog, 4 hens, and a few fishes. We've made dozens of free online games and mobile mini-games in the past and this is our very first PC download game!
Greenlight campaign
Castle is currently waiting to be Greenlit on Steam. So far the response it quite good, votes and comments are positive, but we need more visibility. If you believe in this game and want to help us, we invite you and your friends to vote and spread the word! Snails Animation brings originality to the gaming world!
- Snails Animation team
Links