Hi there!
There is no any huge portion of intel for you, but I want to share with you some plans about Casthe Gothicstein development.
The mod is 90% done, and it's not joke. It playable and have no bugs. Then why not is was released today or next week? The answer is - visuals. I really want to bring the unique RtCW experience to players, but it's lot of abilityes I don't have and I don't have much time to upgrade it by myself.
I want to get the new game UI style like the Dark Army Uprising mod reached, it's beautifull and fresh, I really love the results that William had achieved with his Remastered version of mod. That's great!
The Dark Army Uprising Remastered is the solid classic Wolfenstein experience with huge number of brand new features. There is not bad idea to adapt mod to CruduxEngine (the hightly modified fork of RealRTCW engine modification). But it's only plans and there is long way to start to move in that direction.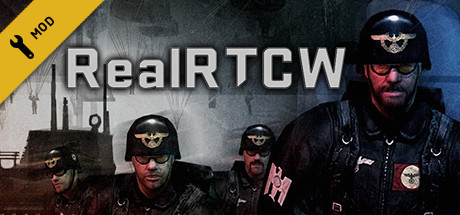 And as you may know the RealRTCW project are releasing on Steam platform. That's it that's great! Then as all of you, I want to deal with it and try to release Castle Gothicstein mod as the Steam Workshop mod in parallel too. And as the perfectionist I don't want to release it as is. Generally I want to create mod that I will love to play by myself. Then if the people will love this too, it would be great, then the efforts was not been wasted for nothing.
For now I'm messing with HD reworking of some of textures to make the new Gothicstein perception, because Casthe Gothicstein is about grim atmosphere and spooky art design. I know it would steal lot of time, but the price is justified.


As for the moment, I want to represent to all of you the next Horror pack by the Dialog73 and that's would be the great experience. Hope you'll enjoy it.
That's all for now. Appologize for no new screenshots or other footages, but it's no time for it. Stay tuned ;)