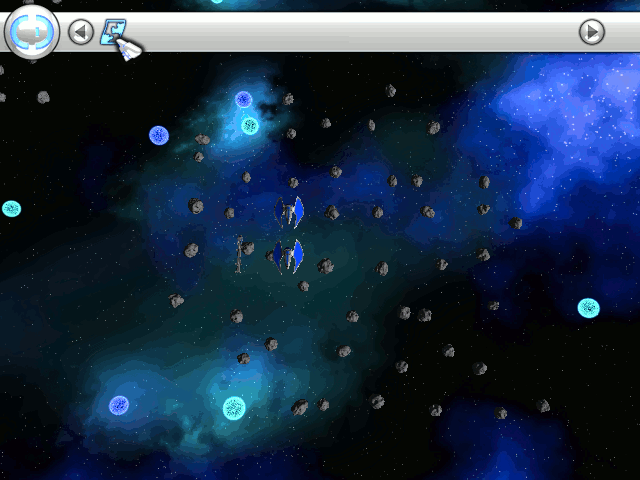 Aside from capturing and releasing to the wild a small mouse living in the oven the past days have largely gone toward revamping existing Carpe Diem features. As you can see above the mini-map has received a major overhaul!
The mini-map can now be resized to accommodate your viewing preference by clicking and dragging any of the window's four corners. Additionally should you prefer a smaller mini-map window you can click and drag on the map to pan the view. A couple of additional buttons have made their way into the mini-map window, a camera button for centering the map view on the camera and a camera/lock toggle button that will enable the map-view to automatically pan to keep the camera within the mini-map's view-port.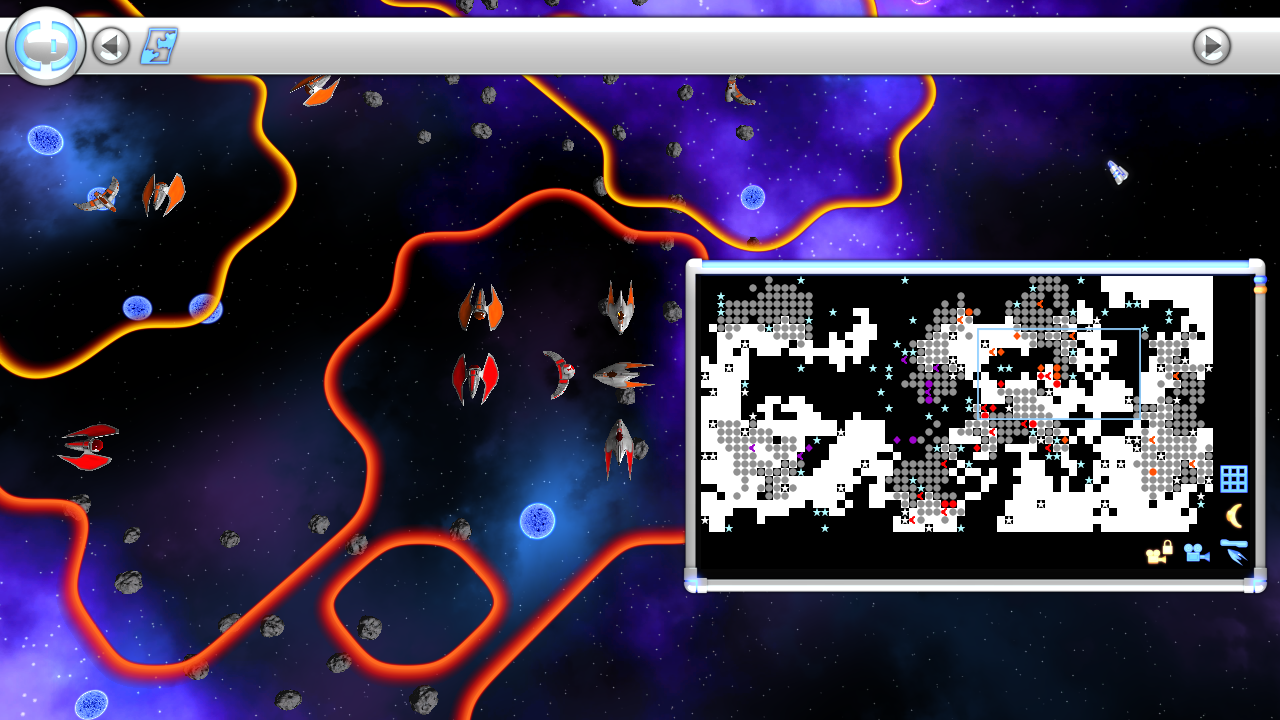 The map itself now displays new information via icons. White areas indicate areas that are covered with dust clouds. Grey circles indicate the presence of an asteroid while colored circles indicate the presence of an asteroid that is occupied by a craft owned by the faction with the corresponding color. Stars, obviously, represent stars. Light blue stars reside outside of dust clouds, white stars reside within dust clouds and colored stars are occupied. Diamonds represent enemy units not occupying a star or asteroid and crescents indicate the presence of an enemy space station.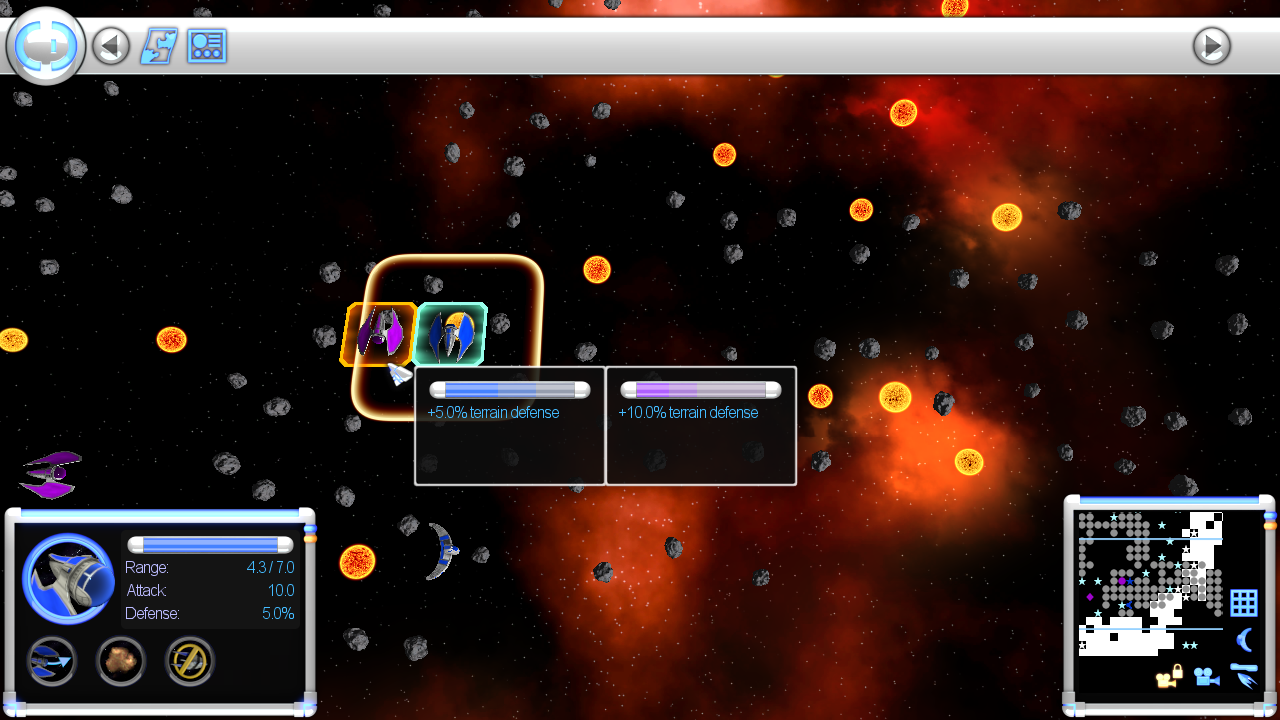 To round things out a bit I went ahead and added in some attack preview windows. After selecting the attack button in a unit's control window hovering the mouse cursor over an enemy unit in range will present some information regarding the possible attack. Modifications that each unit receives, such as terrain defense bonuses, and an estimation of the remaining hit points on each craft.
All this programming made me crave something to satisfy my artistic side. Carpe Diem also receives some new graphics including new hit point indicators, a new loading screen animation and, speaking of mice, an animated mouse cursor rendered with Blender's Cycles render engine.