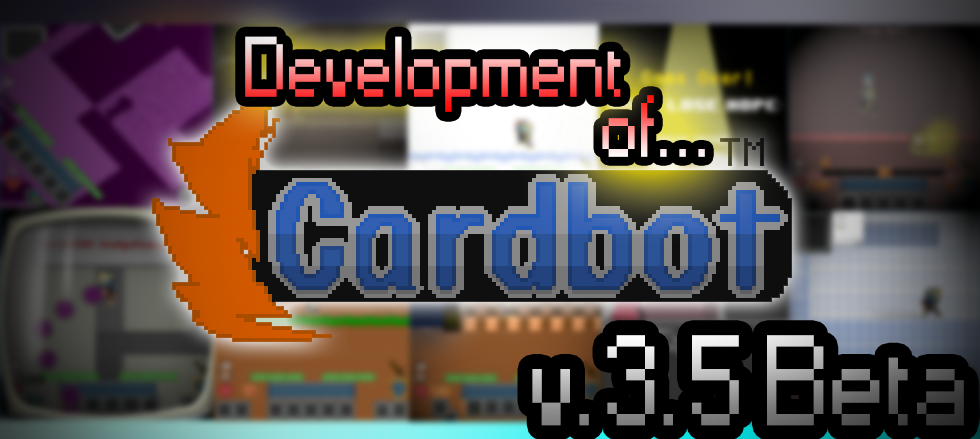 Right now, Cardbot is in it's 9.0 Beta State. This game, has gone through many changes. From different plots, to whole new dimensions. Let's go back in time to see how these final versions came to be.
---

Right off the bat, when you start this version of Cardbot, you can already see some new changes. Like this for example: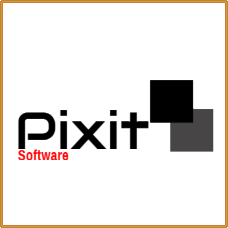 rep the set, gotta rep the set.
---
Then, you'll also notice that the intro scene and title screen has also been changed.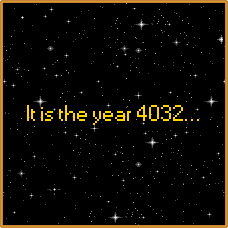 indeed.
---
The second prototype of Cardbot's logo was added to the Title Screen and the background became more detailed. With transitions and sound effects, the Main Menu became more live.
Starting a new game will give you this new cut scene. It adds more depth to the story-line.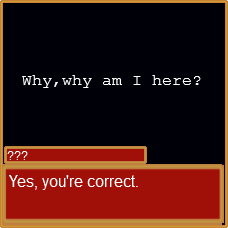 watch out for the terrible grammar.
---
After the introduction to the plot, you go tutorial. It's the same as the one in 2.5 though. And then everything happens the same way as it does in 2.5. Once you get past the 1st boss, that's where the comparison to 2.5 stops. It's time for my personal favorite: The Hub. After two more cut-scenes, you approach The Hub.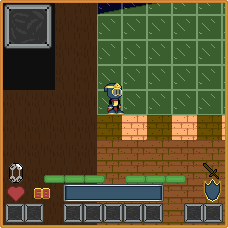 "finally, a place to sleep!"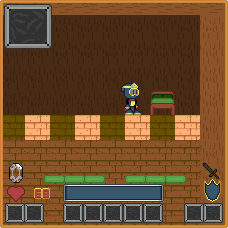 "wait, THIS is my room!?"
---
The Hub is a safe place and Cardbot's home in the game. You can save there but I plan to add more features. It used Turnabout Sister's Theme for a while, but that's long gone now. The music would continue to other rooms, but each time you enter a room, new music would play and they would all overlap each-other; leaving a pile of garbage as the music. Luckily, it's all fixed now. After sleeping, you can go outside and you'll be greeted with another cut-scene: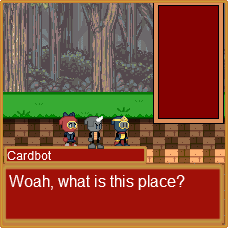 i dunno.😉
---
After the last cut-scene press shift and the credits will road--The End. Last of all, the file has been converted into a Install Package. It looks like this.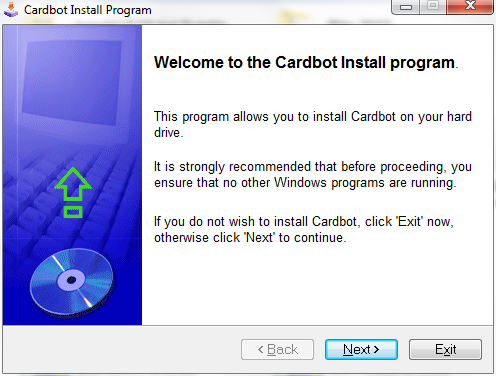 look at this. LOOOK.
---
Graphics
Like I said before: Cardbot now comes in a Install Package. It contains music, saves, and fonts. However, I wasn't fully able to change the fonts in-game. In later versions, Cardbot will support fonts, unfortunately, but for this version, it doesn't.
Audio
There are only few audio files added in this update. They include the Pixit Jingle and The old song for The Hub.
---
This concludes this edition of DoC. I've added the Cardbot 3.5b file so you can check it out.Stay tuned and watch this game for the next edition!
Meanwhile stay tuned! | -Mr. Pixit
-
©Pixit Software