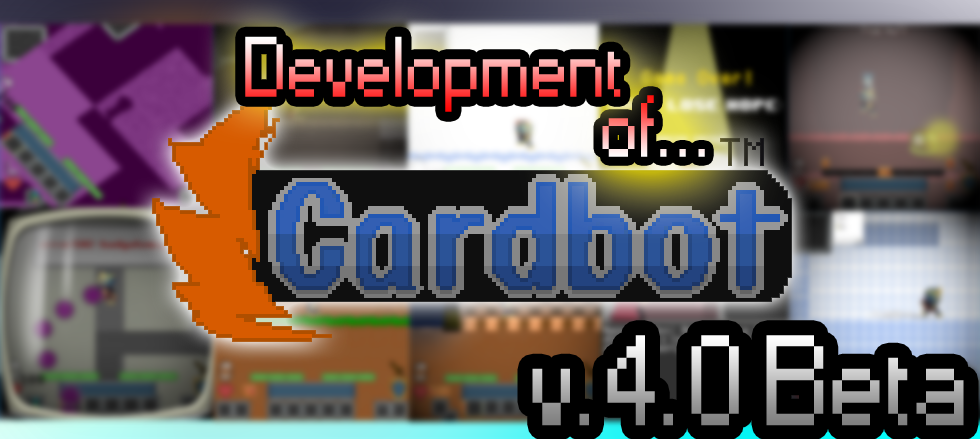 Right now, Cardbot is in it's 9.0 Beta State. This game, has gone through many changes. From different plots, to whole new dimensions. Let's go back in time to see how these final versions came to be.
---

Unfortunately, this update does not provide any new game-play aspects, but the next one will. :)
---
This is where things pick up. In 4.0, you can see that there is a new icon for the game.

it's just the same thing colored blue.
---
One big update to the graphics is the addition to the vignette. In the tutorial, you can see that the screen kind of fades into black around the edges. It's a nice graphical improvement that will be stapled in future updates.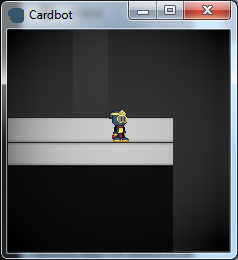 much better!
---
In Green Forest II, You can see a little bit of graphical improvements here and there, but that's about it.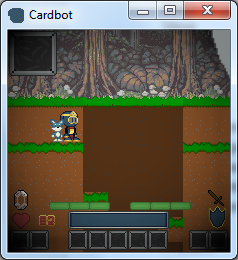 the grass has risen.
---
Last but not least, the font for the credits has changed. It now looks bolder and it complements the vignette that I've added in there too.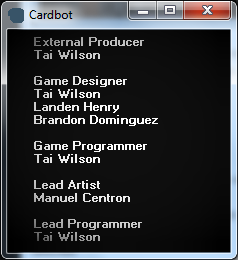 much better again!
---
Audio
Like the last update, there were no audio improvements due to lack of more game-play.
(But that's going to change in the 5.0 update!)
In this section, I'll run over some glitches that I was able to find. These will be fixed, but It's still fun to talk about.
Menu Bugs: Pressing Continue will crash the game, and Pressing Options leads to some cut-scene.
An Uninvited Visitor: The little blue guy will appear in Green Forest II for some reason.
The Wrong Door: Pressing Down on Cardbot's door in the Hub will lead you to Cutebot's room.
This concludes this edition of DoC. The Cardbot 4.0 file should be up so check it out! Be sure watch this game for the next edition!
Meanwhile stay tuned! | -Mr. Pixit
Cardbot ©2018 Pixit Software