Well hello guys.
This is Cardbot 2.0, the...uh..update? I did implement some more game-play so lets Chex it out!
---

All of the new stuff is after the 1.5 version. This is another new area...
WITH CANNONS.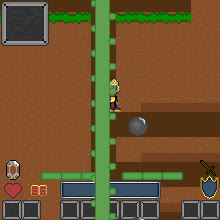 Because everybody loves cannons right? yes




---
After the CANNONS, you'll get to this cut-scene: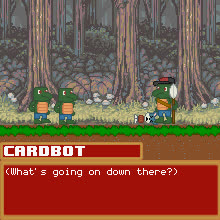 I dunno.




---
Yep, the first boss. He has simple AI but he deals 8 damage to you.
think about it.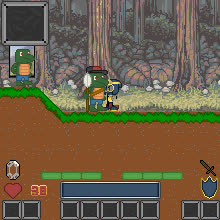 Beat em' up!
---
When you beat the Monitor Raptor, cut-scene 2.0 appears...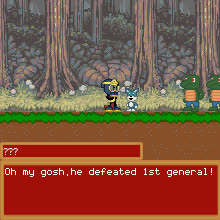 he sho did sucka
---
And then, credits.
But I forgot to say " The music is made by my friend, Terrhenry2145 and his brother HqTheGoat!"
---
Anyway, that's all for now. Be sure to download below!
-Mr. Pixit
---