I want to make something more playable than my first version of this map... I so decided to remake entirely the map since the start.
I planned to change a lot of thing for this map but I will work in priority on two thing:
- A system which allow each players to click on a button to hide/show the leafs of the trees in the maps.
- A system more oriented on the life in the tree... I want than the Caras Galadhon player own a strategic defense based on the tree platforms (Sometime a lot of arrows can be more powerfull than big wall).
I must specify than the ennemy archers will be able to target the Lothlorien units in present in the trees.
I introduce now my work with a first previw picture of the Caras Galadhon citadel site (the global ambiance light will be changed after than I finish to put my objects on the map):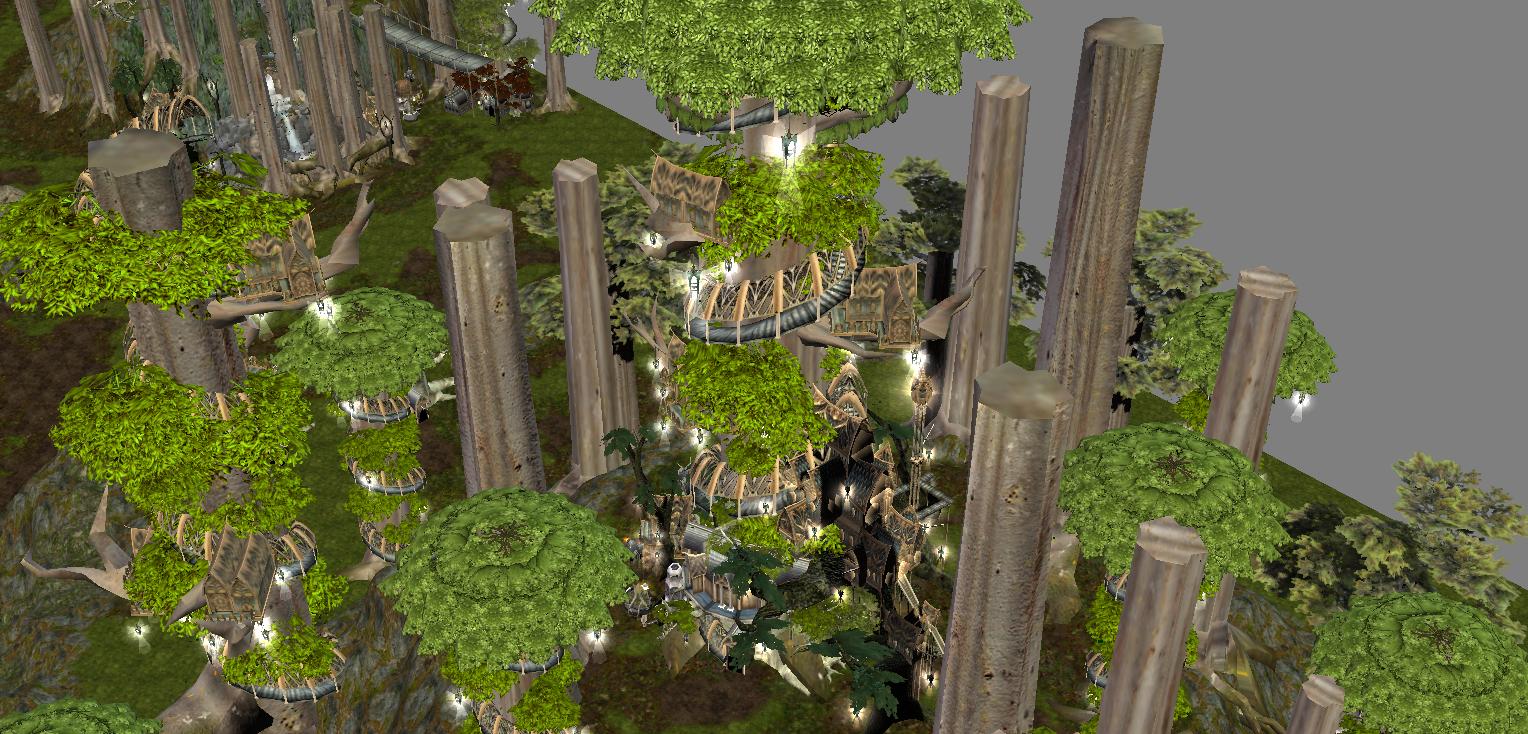 (I will take better pictures soon)
---
I also began to integrate the trees models than I made for the map in the past:
---
Like I said I currently working on the defence system of Caras Galadhon like you can see in theses pictures:
---
I decided to make the woodland more detailed adding grass to the ground (this is a new model, I hope the map will be not too difficult to load with it):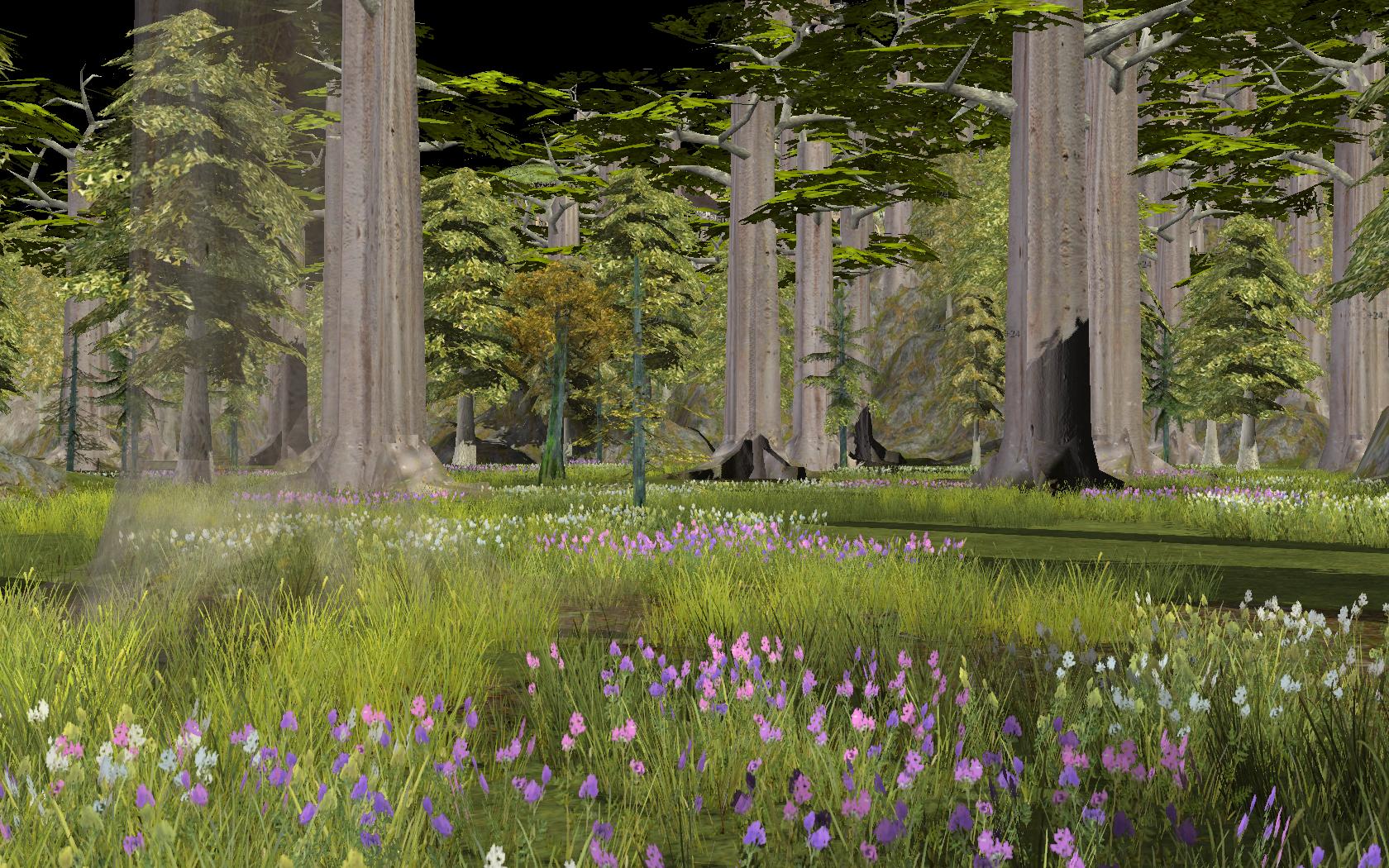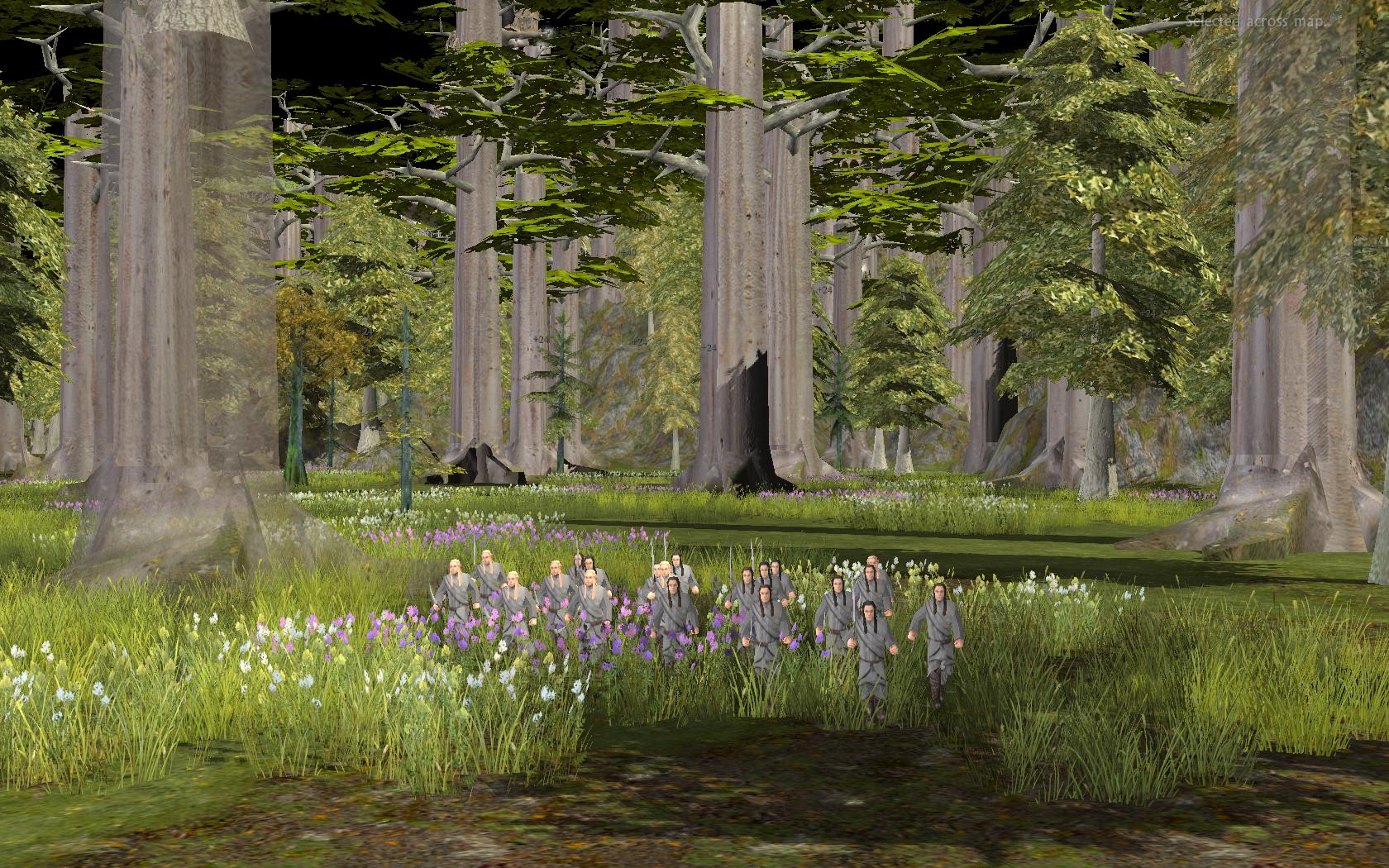 ---
I decided to keep some old elements like the waterfall than you can see in this video:
---
More to come...