The Quantum Forge team are all very excited about our launch on the 18th, and we thank our early backers. It's going to be a great run for us and we will keep you updated every step of the way. We are already planning to spread the word to the various local colleges and clubs as we endeavor to spread the word!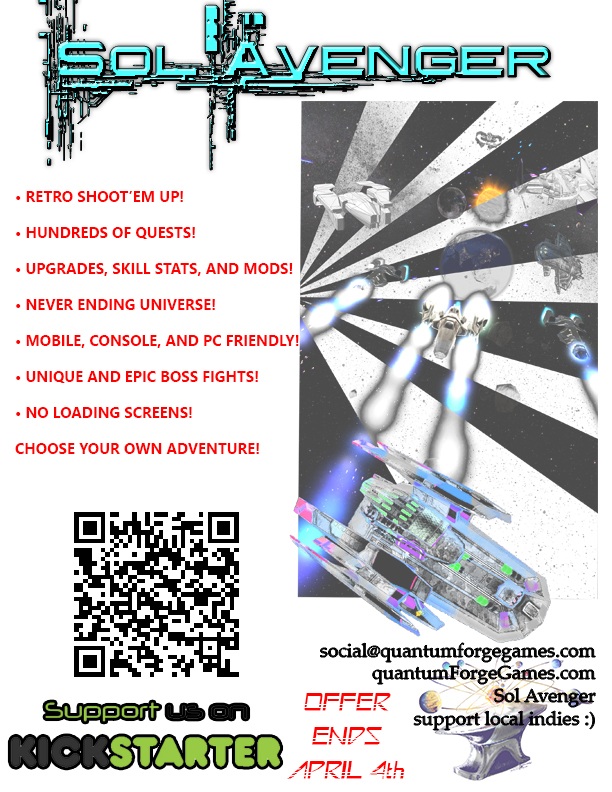 Andre and Glenn just went to the UCI Campus and set up some flyers for our Kickstarter up in the Middle-Earth housing area. Unfortunately, due to the rain in the area that effort was cut short and we will be back when it's sunny again. If you have a place where gamers congregate, feel free to save and print these and help us out! Take a picture where you post it and we will send you a personal thanks.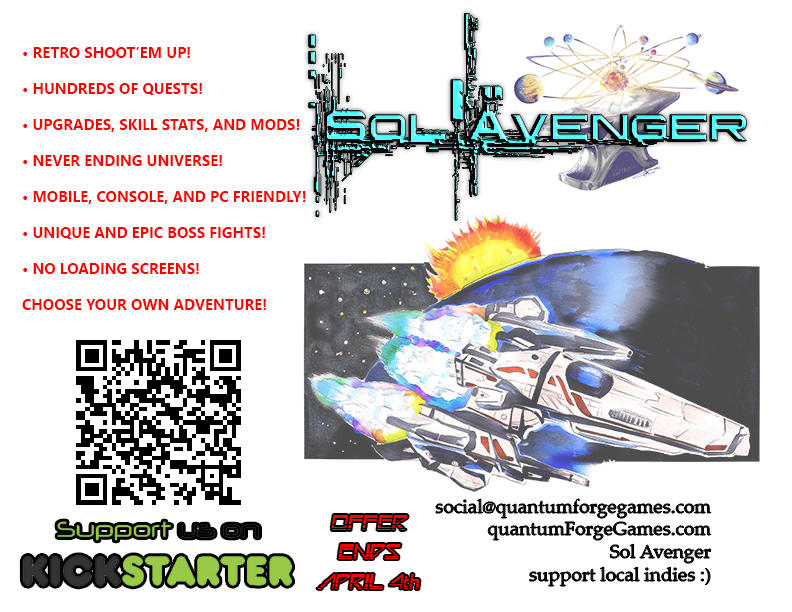 Andre created two very interesting flyers that have a QR code for smartphones to instantly access our Kickstarter page. He has also been making some amazing updates in the last few days for our backers, a trend we will continue. Thanks to Gametrailers, Gamershell, Appspy, Techinvestornews, Kickspy, and Hardcoregamer for checking us out, we hope to continue bringing news worth reporting!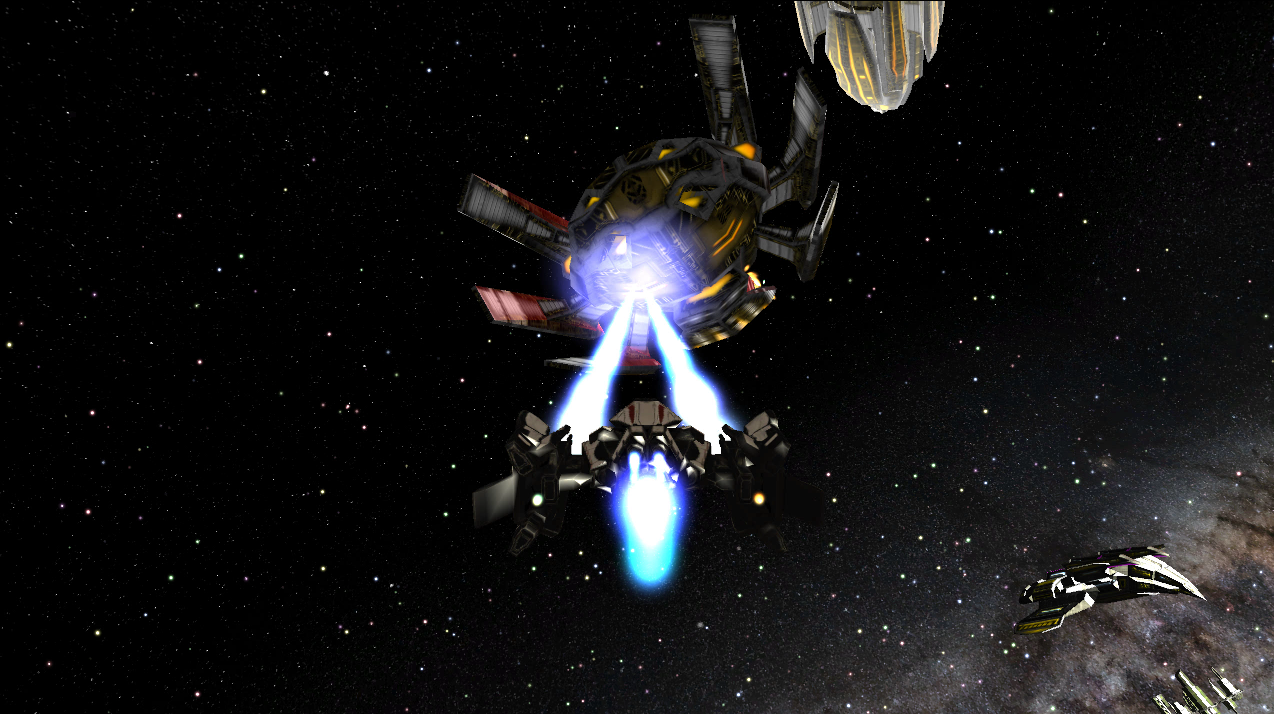 Glenn's been visiting various gaming communities and engaging gamers about what they wanted to see most after reviewing the Kickstarter. Very interesting feedback has inspired us to begin work on some brand new clips to showcase some of the features we are promising, to help assure anyone with doubts that everything we promise is within our grasp. Overall, the people that do know about Sol Avenger are ready to see more and engage with the experience.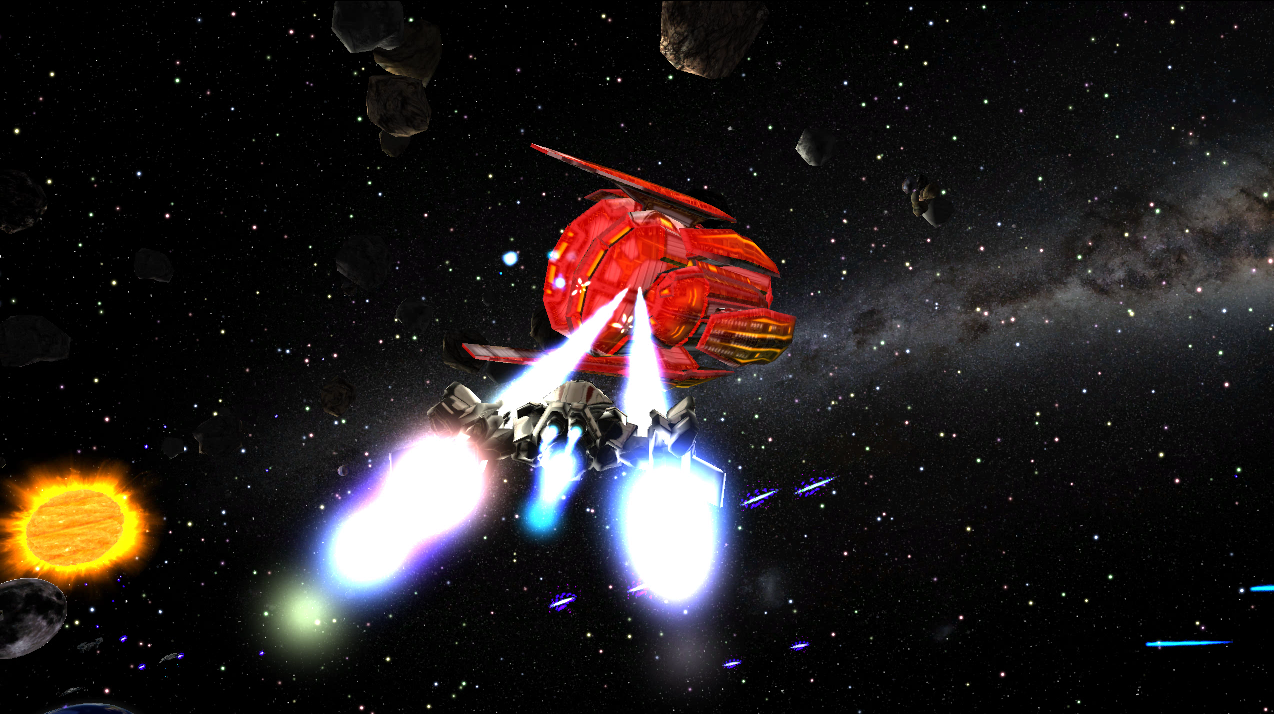 Sasha's working hard at promoting Sol Avenger. She is encouraging the team to get more video and photo exposure and we plan on posting a series of videos we film during our quest to bring you Sol Avenger.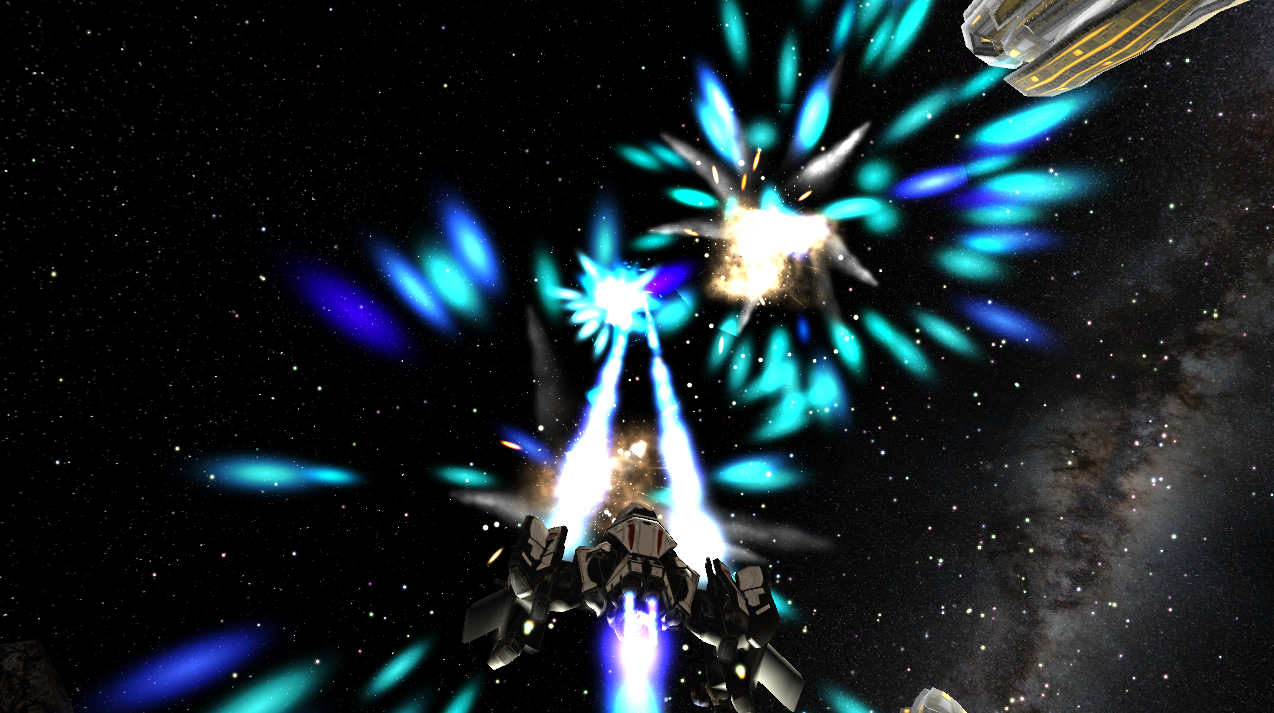 Next week is boots on the ground! We have had less than 400 visits to the Kickstarter page to date so we will be going out and covering Southern California with Sol Avenger flyers. We'll also be meeting up with local gamer clubs to expose the campaign to new people!