Welcome back to the 6th Capsular Development Blog! This week i have done some important changes to the game and i started to work on the Dedicated Server support.
Here is a list of things i have done this week:
*Changes to the Revolver
*Round End improvements
*Dedicated Servers
Revolver changes
In case you dont know, The Revolver is the default weapon in Capsular. The Revolver has unlimited Ammo and a fast fire rate. The unlimited Ammo and the fast fire rate have caused some problems in the past due to its spammy nature. But not anymore because in this week i made it so the Revolver has to be Reloaded! After you fire your 6 shots, The Revolver automatically Reloads itself! You can also press "R" to reload the Revolver at any time. I hope this change will reduce Revolver spamming in the future.
Round End improvements
In the past, The Round End UI just showed you the current Players on the server and there Kills and Deaths. Now each game has 1 clear Winner. The Winner gets decided based on his Kills. If 2 Players have the same Kills then the Player with the least Deaths will be the Winner. The Winner also gets a EXP and Gold boost as a reward for winning the round.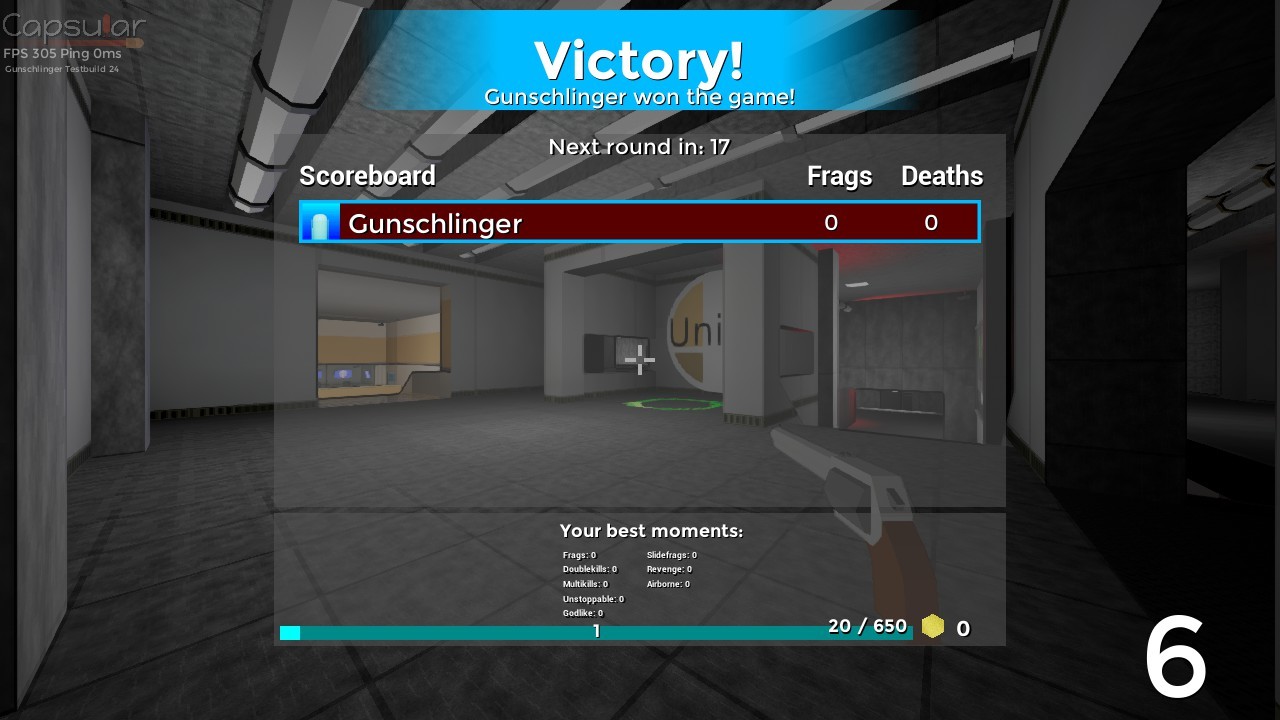 Dedicated Servers
This week i began on implementing Dedicated Server support into Capsular. Once the game hits Steam Early Access later this year, You will be able to host a simple Peer2Peer game or you can host your own Dedicated Server. Dedicated Servers will allow you to customize your Capsular expirience to to your heart's content!
Here is a short list of things you can set inside the Dedicated Server settings:
*Servername
*Serverpassword
*Map Pool
*Default Starting Weapon
*Round Time
*Bot count
*Bot difficulty
That's it for this week! Make sure to follow the game on Twitter and join our public Discord! Also checkout the new IndieDB page if you have some time. Until next week!