Introduction
We are proud to announce that the next alpha version of Capitalist Manager now is available. The update brings new important updates to the game, in the form of core gameplay features.
The alpha version is available to download for free under the 'files' tab.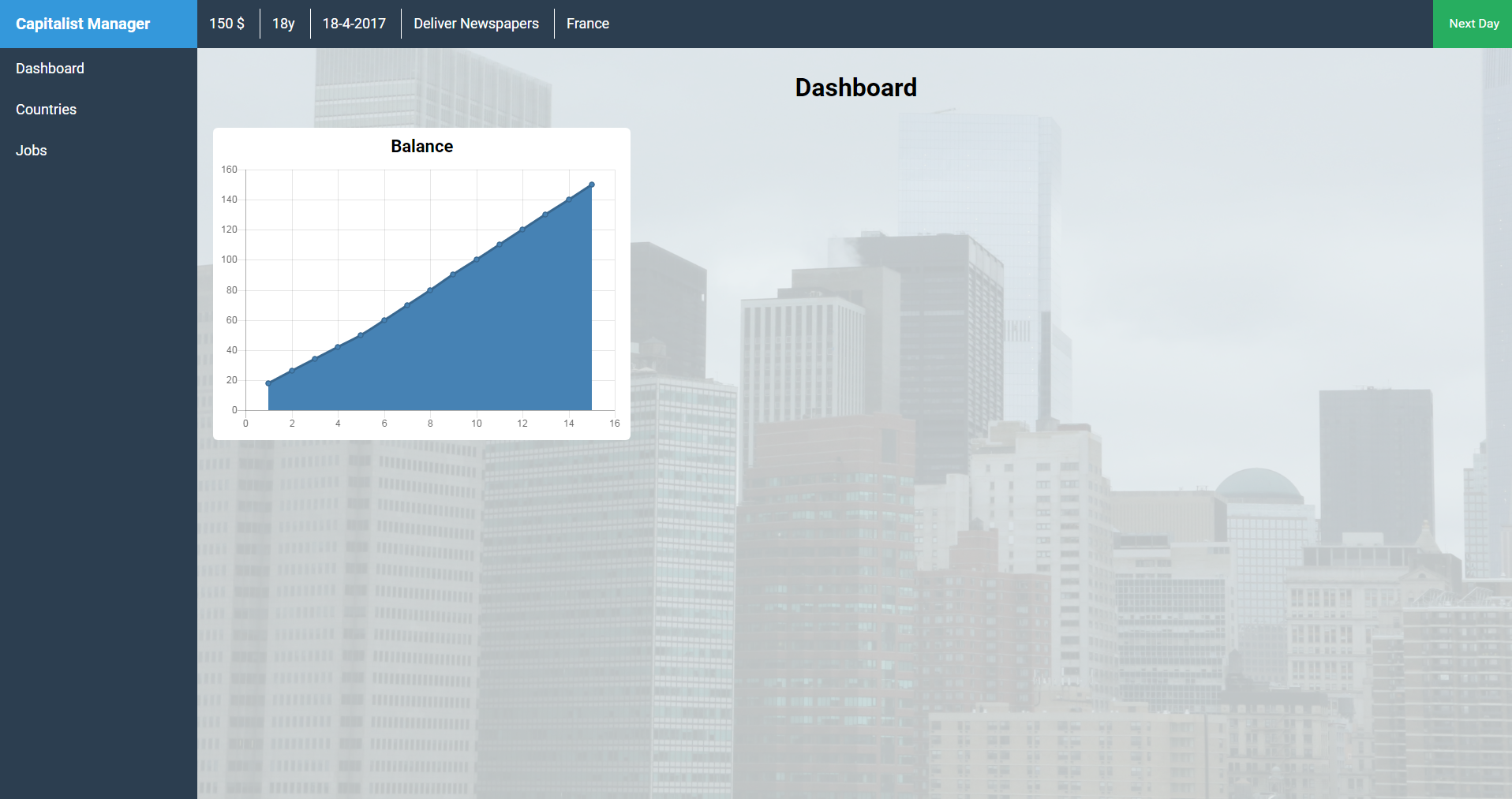 Jobs!
You are now able to take work in the game. You select one each day, and get paid the following day. Currently there are only 2 jobs available, but many more will come in the following updates.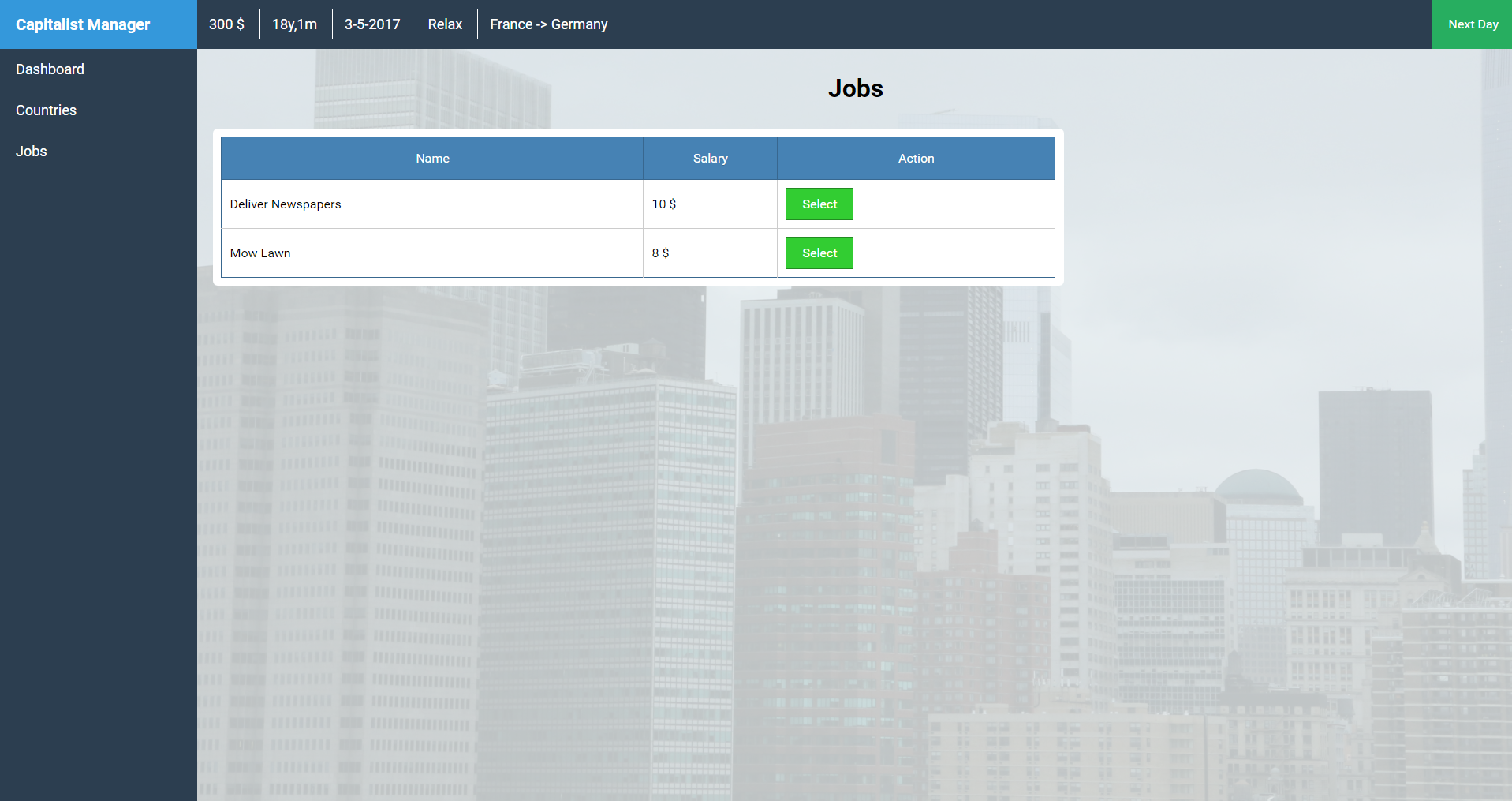 Travel
Alpha version 0.0.1 featured a 'Countries' page, but it was not yet functional. In this version we have finished the page, enabling players to travel between countries. Each trip takes a day to complete, and the topbar will show your current country and destination.
In addition to travel functionality we have also added some new countries to the game. Now players can also visit France and Spain.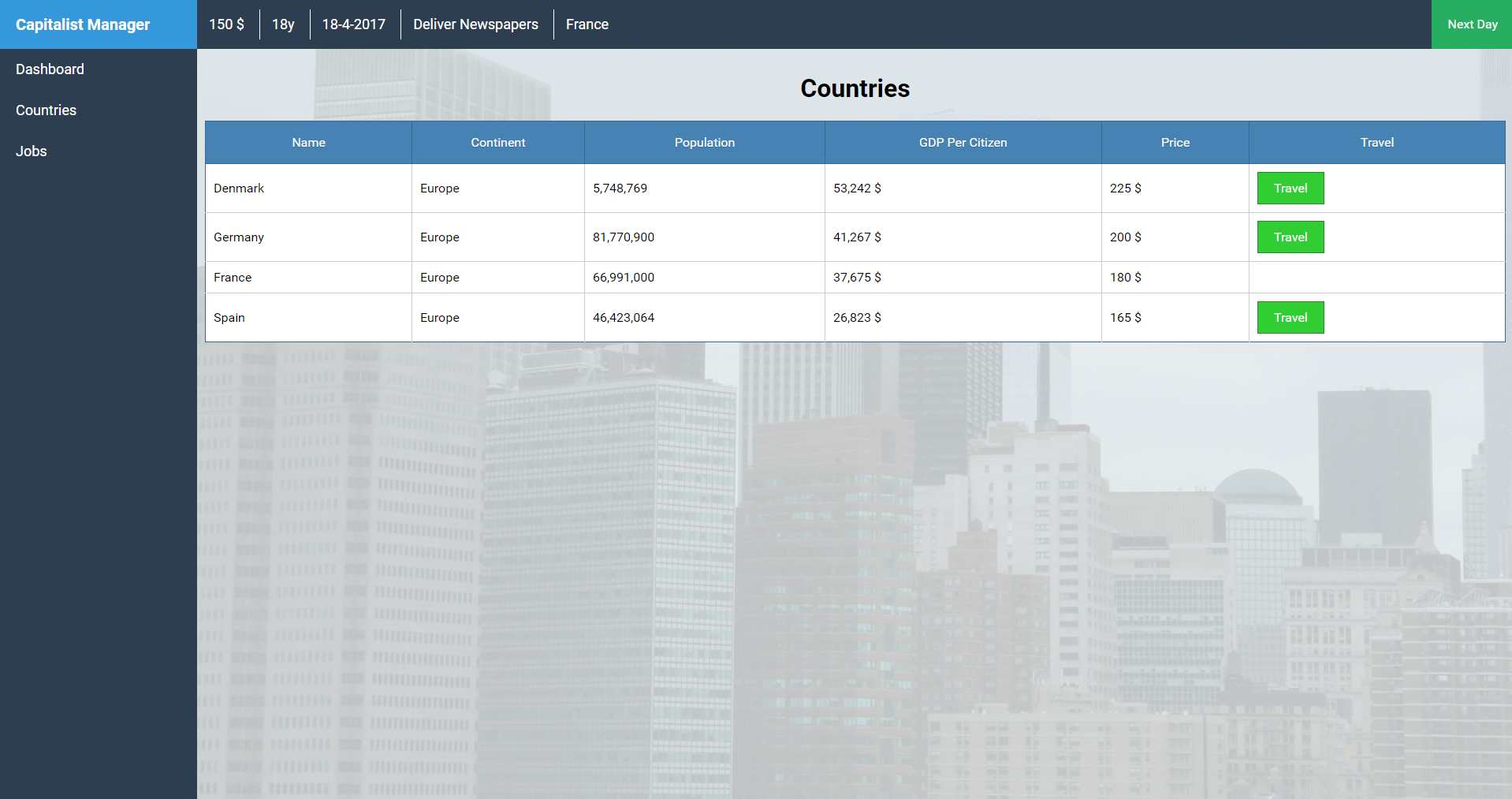 Changelog
Travel - You can now travel between the different countries in the game.
Jobs - Players can now for the first time earn money in the game. Each day you are able to select a job that will pay you following next day.
New Countries - France and Spain are now added to the game.
Background - We have also added a new background to the game, for a improved and more capitalistic look.
Fixes
Changed Window name to 'Capitalist Manager'.
Shipping font files with the installer, enabling fonts to be used when playing offline.