So, back again with another update.
Things came crashing down today, I stayed up the other night again, as I decided to try and get all the final bakes for Limit Breaker done ASAP, and that didn`t work out well , I managed to get everything but the legs done before yet again falling asleep at the keyboard and waking up at 3pm wondering what had happened.
The CR-A92XS have been canceled because they where being a bitch, I spent all day messing around with the texture , and got it perfect only to find that the normal maps where really messed up, and I was`nt prepared to go messing around with those for an entire day either, needless to say Im currently not in the mood to go chasing parts when I can easily do others to replace the crap ones.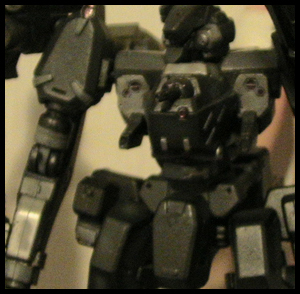 I Intend to use these arms as replacements for the "Damaged" ones.
News on the other final bakes, the Head is totally ready, the Core is more a less done, the normal map for the core is abit buggered but its not as serious as the arms where, so it wont effect it atall and thus it can still be used, I still have to do the legs, which should hopefully be easy seeing all I need to do is explode them and bake, and then check the results, I might do that later.
And finally , like I have said before in the title, I got more reference to use in real life, so that will help create more parts, though coin-op figures are a devil to put together , and thus I have only managed to create one so far...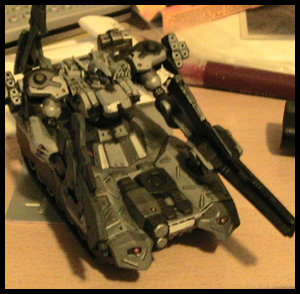 So from the reference , I can now make atleast 1 more core, and another set of legs, aswell as a couple more parts, so I am yet again happy with that.
More updates later
-Dave