Greetings Comrades,
We've gotten a lot of comments in the recent weeks about the single player experience in Dawn of Victory. A number of people have expressed disappointment that DoV will be primarily a multiplayer mod, so I figure a news post is in order to explain why that is, and how the multiplayer experience will work.
In 1996 I was betrayed by a fellow opium dealer in Southeast Asia, a man by the name of Dirk Stryker. I spent 10 years inside a Burmese prison and was tortured almost daily. Upon release, I remembered how Stryker was constantly expressing his desire for a single player mod where the Soviet Union fought aliens. Developing such a mod only to deprive it of single player was my ultimate revenge scheme.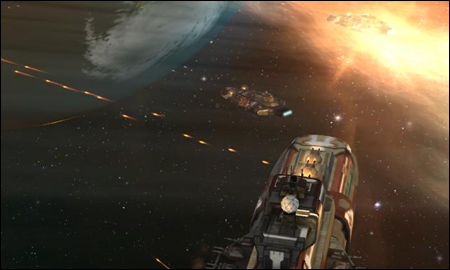 That is not the sole reason however. To put it simply, the gameplay changes we have made in Dawn of Victory; the doctrines systems, capital ship and cruiser changes, research trees, unit abilities, and pretty much everything else, are not compatible with the AI used in SoSE. This is a hard coded issue. In a perfect world we would absolutely want to have a single player experience that was just as rich and developed as our multiplayer, but in the end we had to choose between that and gameplay, and gameplay always wins out.
If you're still disappointed, just play Vanilla Sins, that's pretty much what Dawn of Victory would be if we scrapped all our gameplay changes to accommodate the AI.
Alright, so now that that's dealt with, let me briefly go in to what you can expect in DoV Multiplayer, and what we're doing to consolidate our community. Please note that the following is still undergoing testing and may change by the time of release.
In addition to the standard multiplayer games, Dawn of Victory multiplayer is going to be organized around a type of online campaign run from our website and forums. Players will align themselves with the faction of their choice, and fight over a dynamic battleground with the front lines changing depending on the performance of each side. Once one side gains enough of an advantage the front line will shift and new zones and maps will be available to fight over.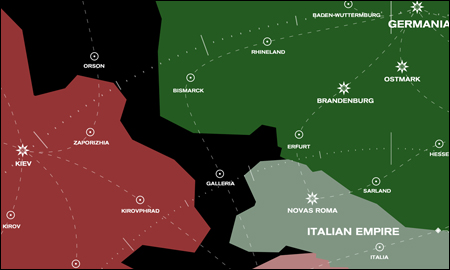 For example, if the Tanarsus system on the campaign map was currently an active sector, any games played on the corresponding in-game maps would directly affect the outcome of the battle.
Once the campaign starts, news reports from the frontline, as well as from across the Orion Arm, along with the campaign map will be available courtesy of the Independent News Network. The outcome of battles and the performance of each side will be written into the DoVoVerse. If you end up being one of the top Soviet commanders you can expect to see yourself added into DoV "canon".
I would really love to go into more detail about how it's all going to work, but we're still figuring that out ourselves. Until then, be sure to check up on INN every now and then as we prepare for our first release.