Hello!
Today I go to present the campaign mode of War in Europe: 1939.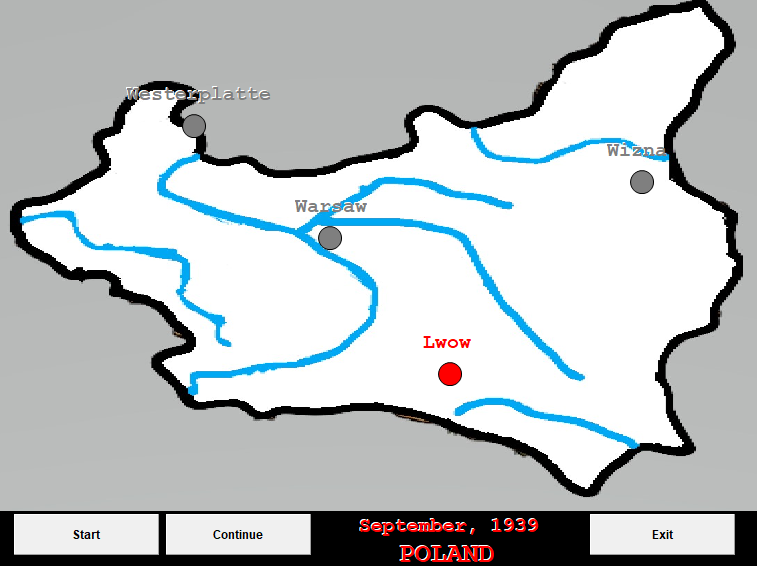 There's the campaign screen in War in Europe: 1939 in a determinated moment of the game. We can see:
The map(in the photo we can see Poland) with the operations.
The botton Start, the game starts.
The botton Continue, if we press this button we will have to introduce a password to be able to advance in the campaign.To get the password you must complete the mission by pressing the start button.
Different points indicate the operation, gray means that we have already completed it. If we press a point we will access a historical description of what happened.
That's all! Thank you!