Our first and main change is the camera view. You may remember that until now it consisted in a top-view camera, relatively close to the zombies. Yet we noticed a few problems about it: anticipation was quite hard for game play, and our décor elements were mostly hidden or quickly dismissed because of the game speed.
So we decided to adopt a largest view, moving the camera behind the horde at 45° above the ground, quite like a helicopter view: the zombies go forward, to the "top" of the screen. This "chasing" aspect reinforces the impression of "live scoop" we wanted for the game: a zombie invasion takes place inside Hollywood!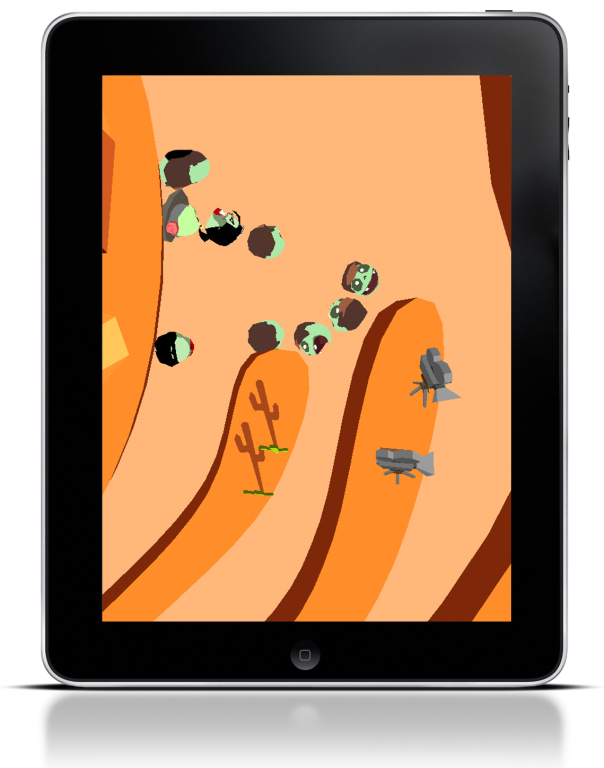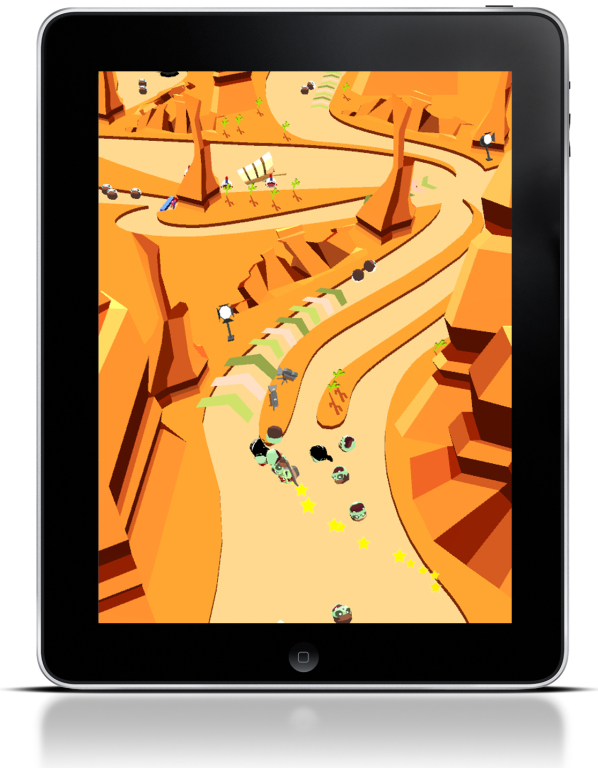 Above : the old version (left), and the current one (right).
The anticipation-thing should not be a problem anymore, as we can see the future gameplay elements and paths from a reasonable distance. We'll then be able to increase game speed, but also to properly contemplate our whole graphical environment!
We'd also like to vary the cameras within a level, switching for example into FPS or front view from times to times, according to triggers... in order to add immersion and emphasize narrative events. In short, we want a BIG SHOW!!