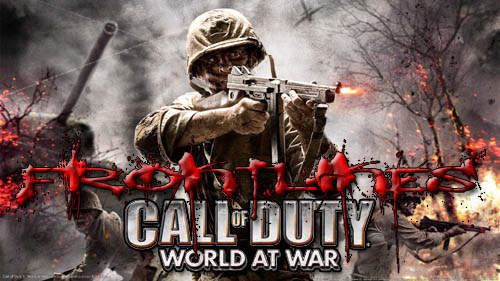 New version of W@W Frontlines is available with really nice COOP features among other new tweaks.
After years working for very short periods here and there I finally had time to put all of them together and finish what I started years ago.
Frontlines 1.2 Features:
. Play COOP among friends against a bot team
. Fill your COOP squad with how many bots you need
. Killcam available only for players (not bots)
. 3 Options to change maps keeping the bots (Fast Restart/Reconnect/Kick)
. Map Rotations to play with and without bots
. Gametypes Rotations to play with and without bots
. Option to play with Punkbuster and no bots
. Option to turn off Weapons Relative to Army
. Option to turn off Aim to full damage
. Option to turn off Force Auto-Assign
The Kick version might have some memory crashes in few combinations of maps. If you want a 100% method to keep playing again and again with the BOTs please use the other 2 available.
If you just want to play it you can just join our server and have fun! The MOD will install automatically for you.
!!! Check all our servers HERE !!!
Special thanks to Brent Hill for all interest and support to my work, this new version would not be possible without his contribution.
Enjoy the War! :D
WARNING: Please add the line below to your bot.cfg file to avoid the bots to get stuck when change rounds.
set svr_pezbots_team "autoassign"