Hi!
I released my android game to Google Play store and also fixed some bugs.
The game is called CakeSlice and it's goal is to slice cakes to small pieces while avoiding enemies on the way and closing them in a smaller and smaller area.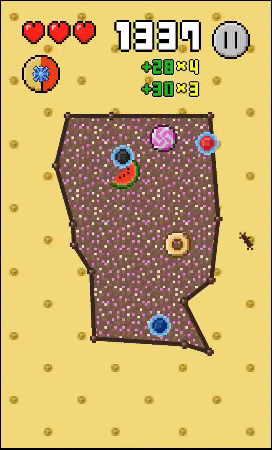 Its a new version of a retro game I once played when I was young and I figured it really fits mobile touch devices so I tried making one of my own.
You have 2 modes: Endless and Timed(Explained below). After slicing a cake you are spawned with a new one. Your goal is to get the highest score possible by slicing the cake with fewer moves as possible. You should also collect fruits and power ups that are spread across the cake. To collect those just slice a cake area that the fruits and power ups are in.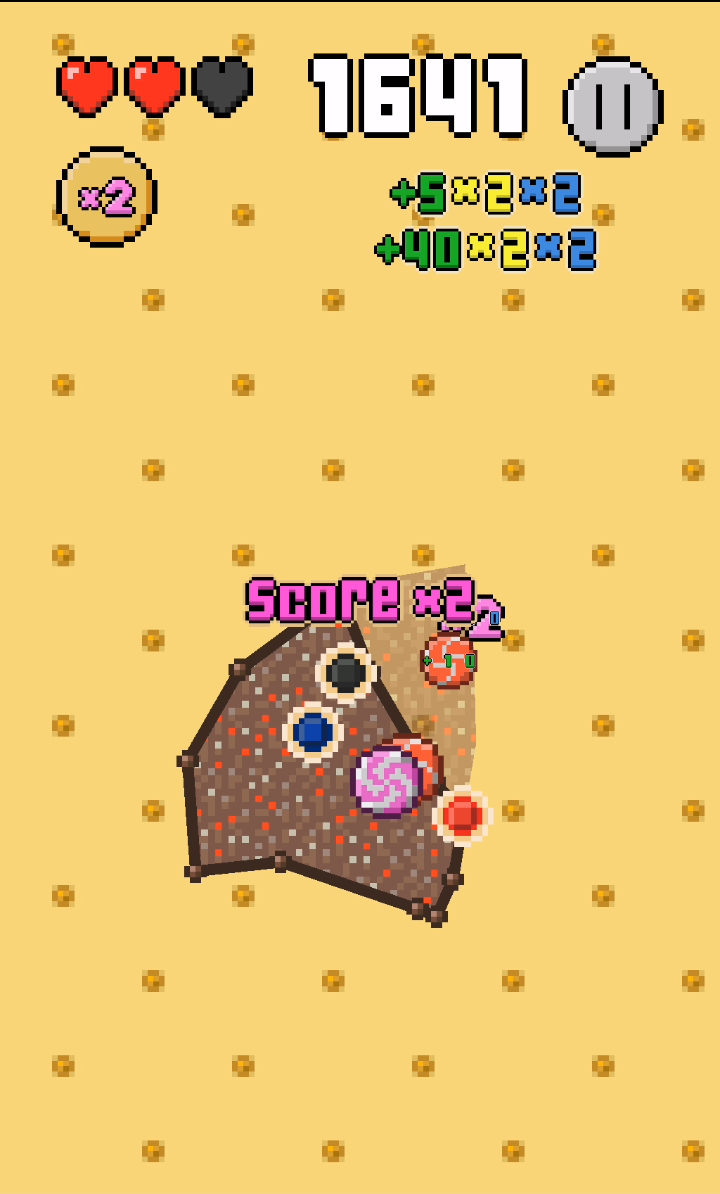 [ How to play ]
* Slice the cake by moving your finger from outside of cake to the other side of the cake.
* Make sure the area sliced doesn't have enemies.
* Don't let the enemies touch your slicing white line.
* Collect fruits and power ups that are on the cake by slicing the area they are in.
[ Modes ]


Endless
* The player has 3 lives.
* The player can collect a heart power up to gain a life.
* Each bad slice(2 areas have enemies or enemy intersects with white slicing line) reduces a life.

Timed
* The player has 1 life.
* The player has 60 seconds to get the best score.
* No time power up.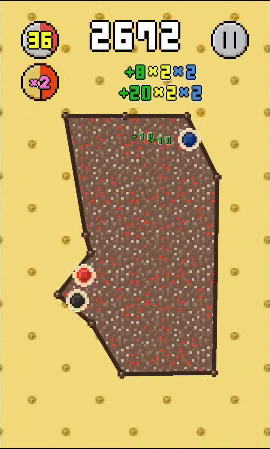 [ Power Ups ]
*

Freeze : Slows down enemies.
*
Score X2 : Doubles the score.
*

Life : Gives 1 life in Endless mode.
*

Coin : Gives +50 points.
Each power up except Coin gives +30 score.
Each regular fruit gives +10 score.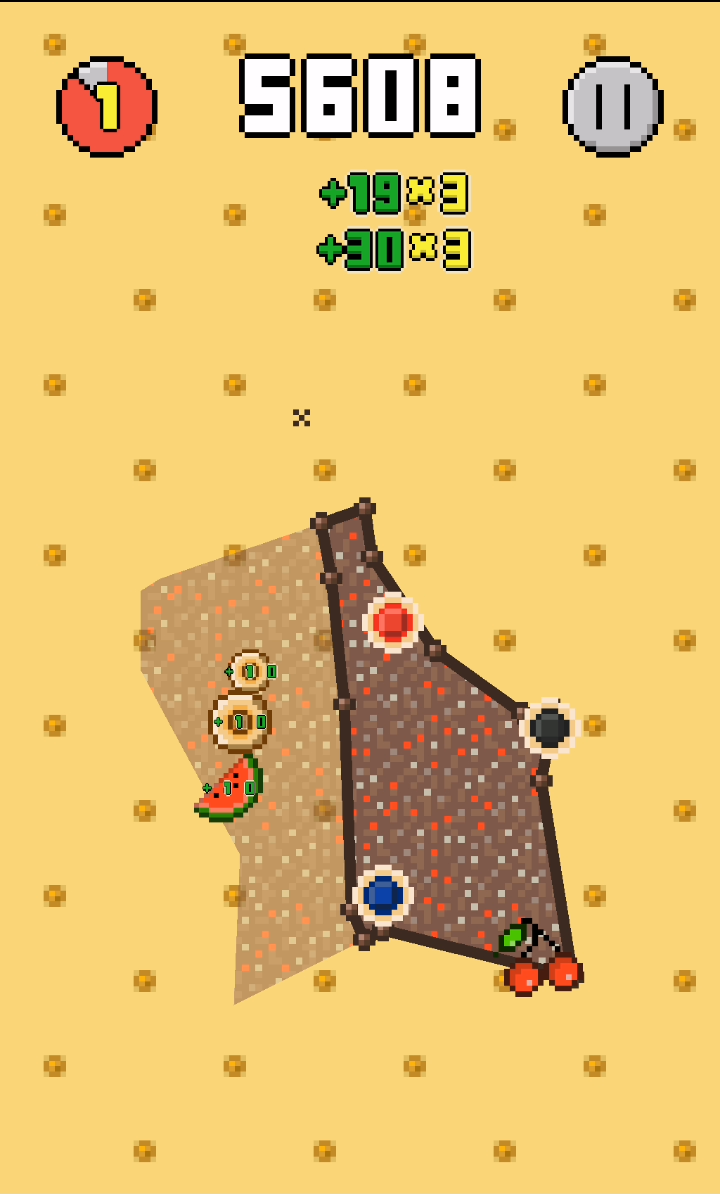 [ Tips ]
* Slice the largest area that you can in relation to the remaining area
(For example: if you slice half or more of the remaining area in the cake
the regular score you get for the area sliced will be multiplied by 4).
* Collect as many fruits and power ups in 1 slice as possible
(For example if you collect a coin and 2 regular fruits you will get 70 points
as the regular score times 3 because you collected 3 at the same time => 210 points).
And thats it hope you enjoy.
Link:
Or just search "CakeSlice" in Google Play.