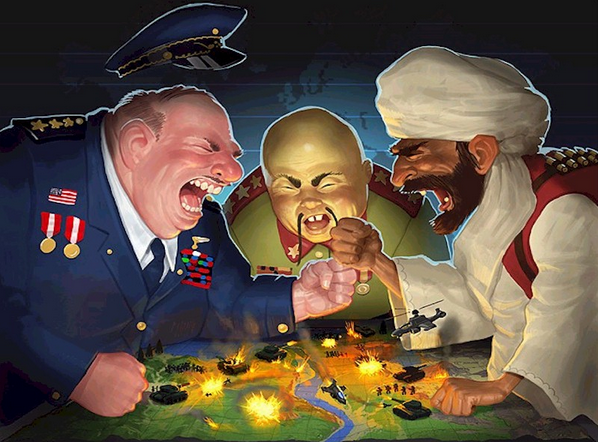 Welcome Back General !
So I finally decided to announce a new project in the universe of the Generals.
Frankly, I have long studied the possibility of different game engines, such as C&C 3, RA3, Act of war, and eventually came to the conclusion that we never get to realize a remake of the generals as approximately as this I would like.Each of the engines, I found a nasty flaw.
As a result, assessing the capabilities of each of them, I came to the conclusion that the game Battle for Middle-earth II best. And now I'm going to explain why.
First of all, I will not hide sin and confess that I initially wanted to do mod the engine C&C3, and I even developed a way to make there dozer system.
But at one point, I was fortunate enough to compare engine C & C 3 and BFME-2 in similar conditions, and I see that they have the same visualization.Then once I got the question, why I was suffering from unknow engine when there is a simpler, but provide almost all modern requirements for graphics:
a reflection on the water, the bump texture, bright lighting, the shadows of the trees.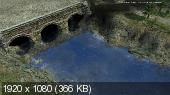 Besides all this is packed into photo-realistic graphics.
After thinking about it, I began to study the code of the game.I conducted various tests and concluded-sdes can realize 90% of the general's abilities. Visual effects I just met.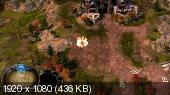 (although even so, I still take my out of Foxtrot Code)-

Now more about the benefits of:
>>>

All Generals maps

>>>

All Generals civic buildings

>>>

clean and simple ini code

>>>

AI-dozer and its uses

>>>

Navy and its uses AI

>>>

Ranking system to promote

>>>

Skill units

>>

>

GLA tunnels, as a Generals.

>>>

GPU particles draw

>>>

Bump-terranes and Normal maps for objects

>>>S

table worldbuilder with a maximum of just under RA3 maps

>>>

New opportunities for modding-teleportation, weather weapons, etc.




+Upgrades
Main disadvantages:
-Cut out the airfield and aircraft

-old network code

-OСL-trimmed

Last creates significant challenges me now, because I don `t know how to implement the ability to assault. But despite this, I still did reset carpet bomb as well as similar abilities.
I also think that with the aircraft that you can think of,
if you study the ini code so deep as in Generals.
Example of particular interest is the implementation of the construction of the wall. It can be used.
You get new mod here.
P/s
So what about the Foxtrot? I will finish towards China, then fill in with build mod here.
But it will not work AI. So I'll give my mod best friend and he will continue to work.