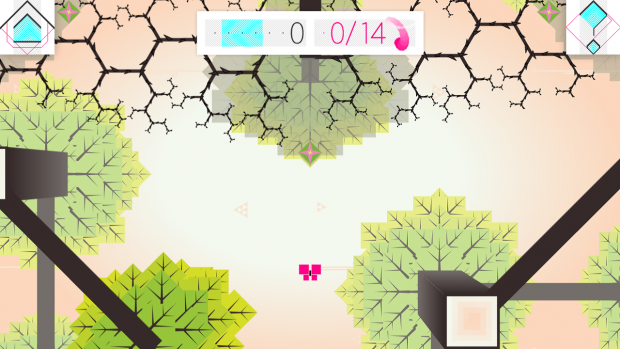 Butterfly Devlog - Advanced Prototype
New features
Updated User Interface
Deployment tests
Flowers chains & combo mechanism
New Features
The flowering has an effect on the environment, it cures the leaves and it removes the brambles. I focused on effects to highlight game features. Some generative algorithms help me to design the brambles, or the "fluid" effect of the nectar.
A medals mechanism is introduced. The first one is a "palm" you can earn when you cure all the foliages in a level.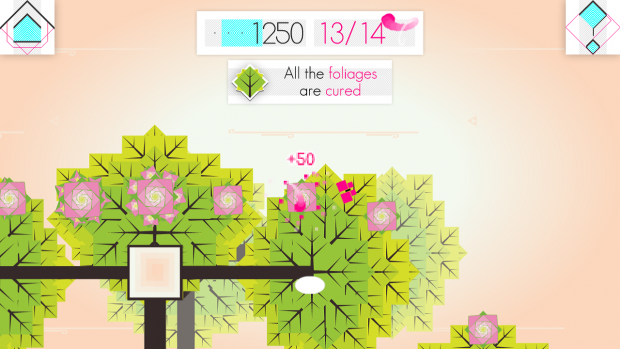 Updated User Interface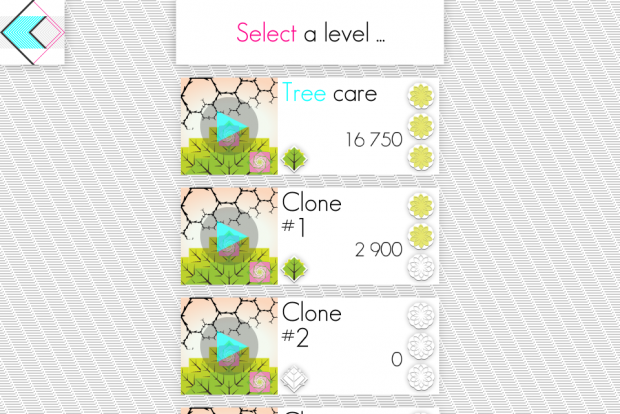 The select screen has new game features. I designed functional mini cards with game elements in order to recall your progression and the environment.
The whole user interface has been updated, according to game features such as in-game pop-up in order to display medals, score threshold to unlock a lotus, earn fx, adjust content when swapping from portrait to landscape, ...
Deployment tests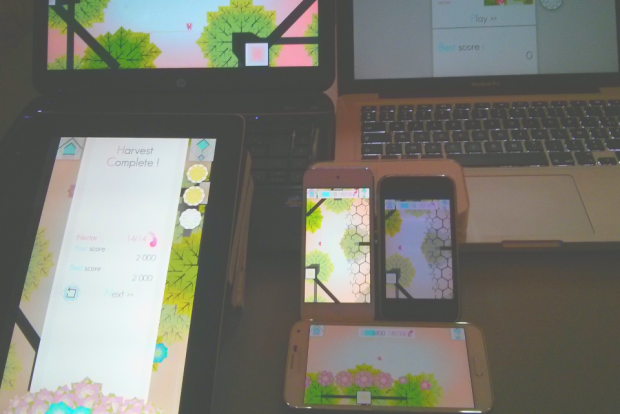 This build has also been worked so that it runs on most devices. Thanks to the "Mother's Day in Bloom" game release, from the cheap office laptop to a Mac, a 3GS iPhone, or a powerful Samsung Galaxy S5, the Vega engine does its job ;)
Well, I spent some hard time to optimize and also I had to accept compromises regarding quantity and quality.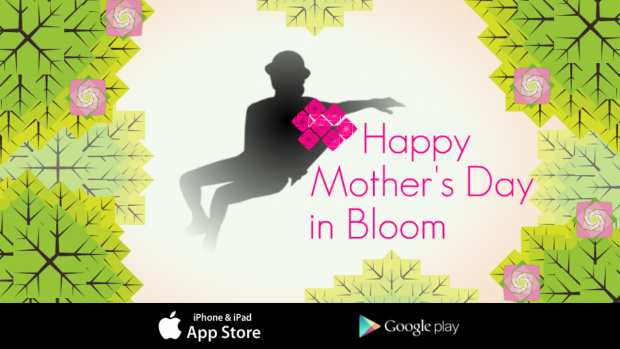 Flowers chains & combo mechanism
To bring some consistency to the chain mechanism, a pop-up is fired at the end of each chain. There are 7 levels of chain, and for each one there is a special funny message ;) I also use a generative technique based on a fractal in order to draw a background growth effect
I did some new experiments with particle behaviours. It gives an overall impression of dynamism and helps to understand some focused mechanisms : earn points after a chain, nectar collection
I test a new direct drawing effect in order to represent the nectar in game. It's based on a previous experiment with the "Spirograph" geometric transformation.