Burn Pixel Wood 1.0 released today.
The final version of the Burn Pixel Wood game is now complete and features a number of exciting and unique towers and levels as well as a cool over-world to access them. The game is filled with secrets and Easter eggs to find. For those new to Burn Pixel Wood, the goal of the game is to burn all the wood in the towers using your trusty flame thrower.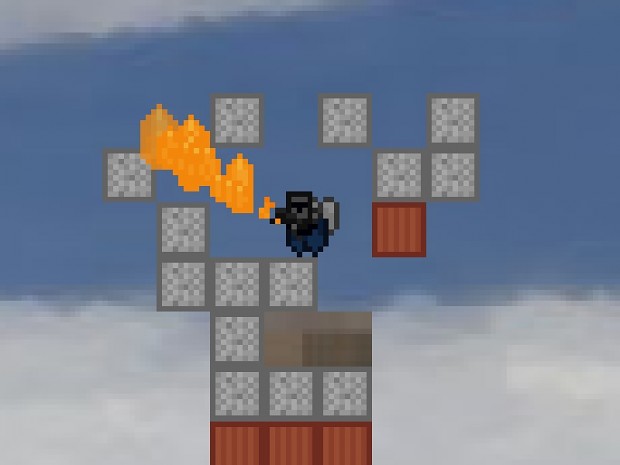 Every time you destroy a tower, it is removed from the world and a new tower is unlocked. Keep burning wood until all the Ork towers are destroyed. Your flame thrower has dynamic physics which requires fuel to pass through your flame in order to ignite. You can turn off your flame and simply spray fuel into your environment in order to set bigger fires and take out more powerful Orks. Burn Pixel Wood is a platformer like no other bringing you innovation, excitement and puzzle levels for the low low price of absolutely FREE.
- new towers and levels
- refined game play and graffics
- unique portal system to access any level in the game without a menu
- flame thrower with awesome pixel physics
- game saving to keep track of your progress
You could be playing this game right now, download today!