Flame weapons
Ask and you shall receive! The flamethrower was one of our most requested weapons on our Discord server and we have finally delivered! Enjoy all 3 levels of the flame tower and the hand held flamethrower weapon! Coming soon, all flame weapons will cause the enemy to visually burn and take damage over time.

---
Added the flamethrower weapon! It burns everything in a cone dealing massive AOE damage!
Added 3 levels of the flame tower! What's better then a flamethrower? An automated rotating flamethrower with a 360 degree arc of fire destruction!
Check out some screenshots of both the flame thrower and flame tower in action below!
---

---

---
---
Thank you to UCSD for the amazing weekend at Triton Gaming Expo! We showcased One More Night for two days and have had dozens of people try to beat the 50 night challenge and only one succeeded. Congrats to all the people who won T-shirts or copies of our game signed by us developers! Enjoy the photos below:
---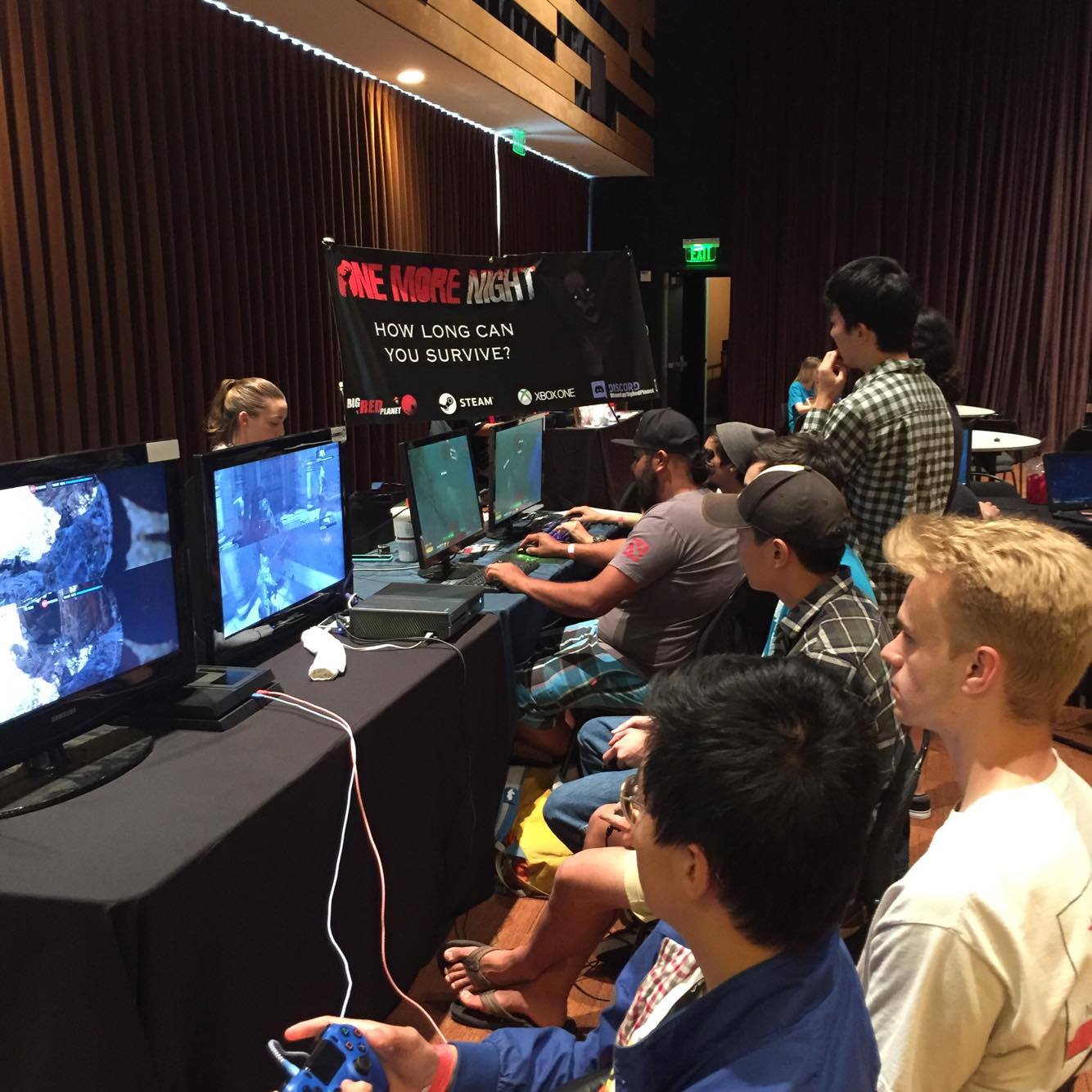 ---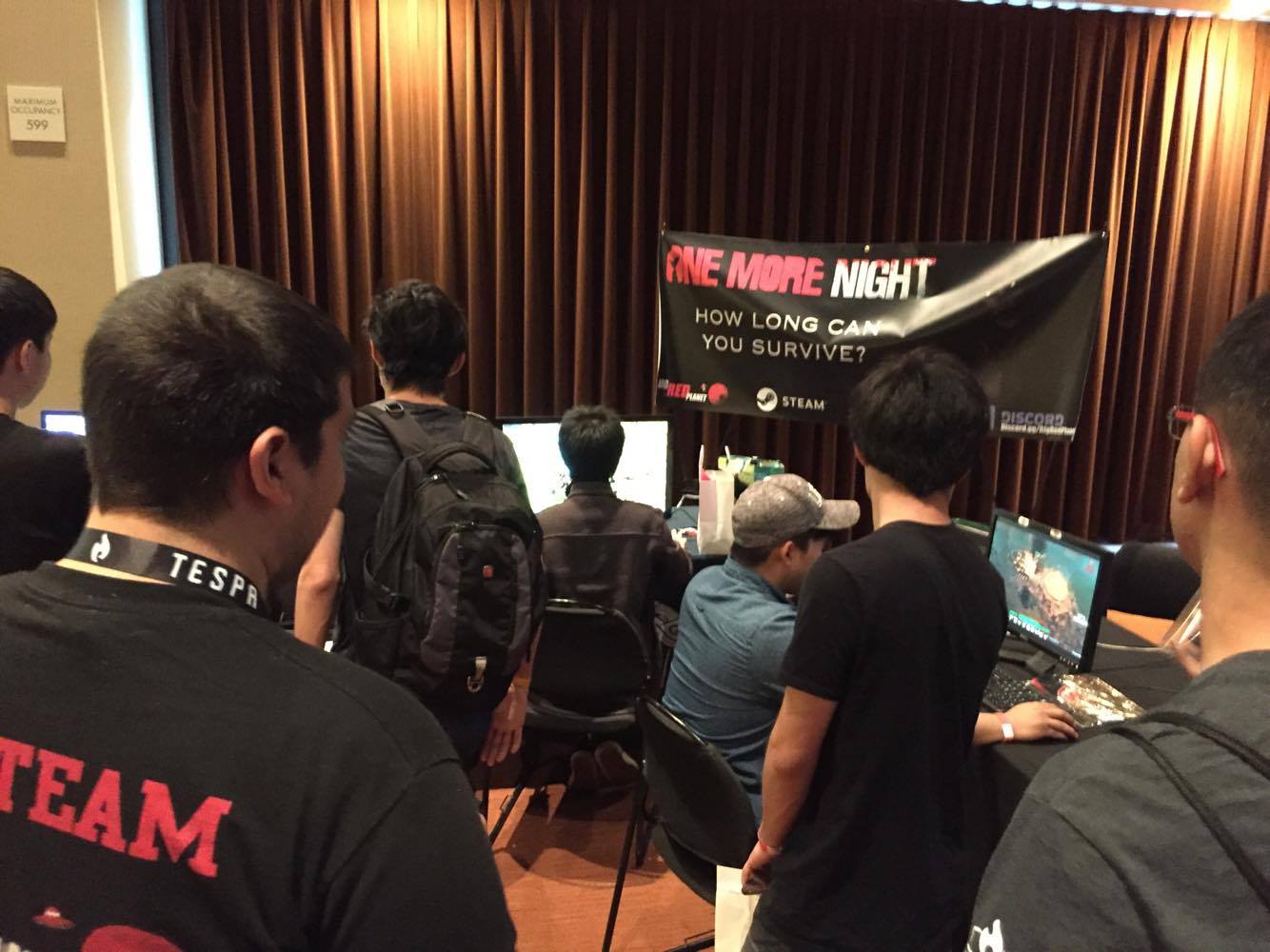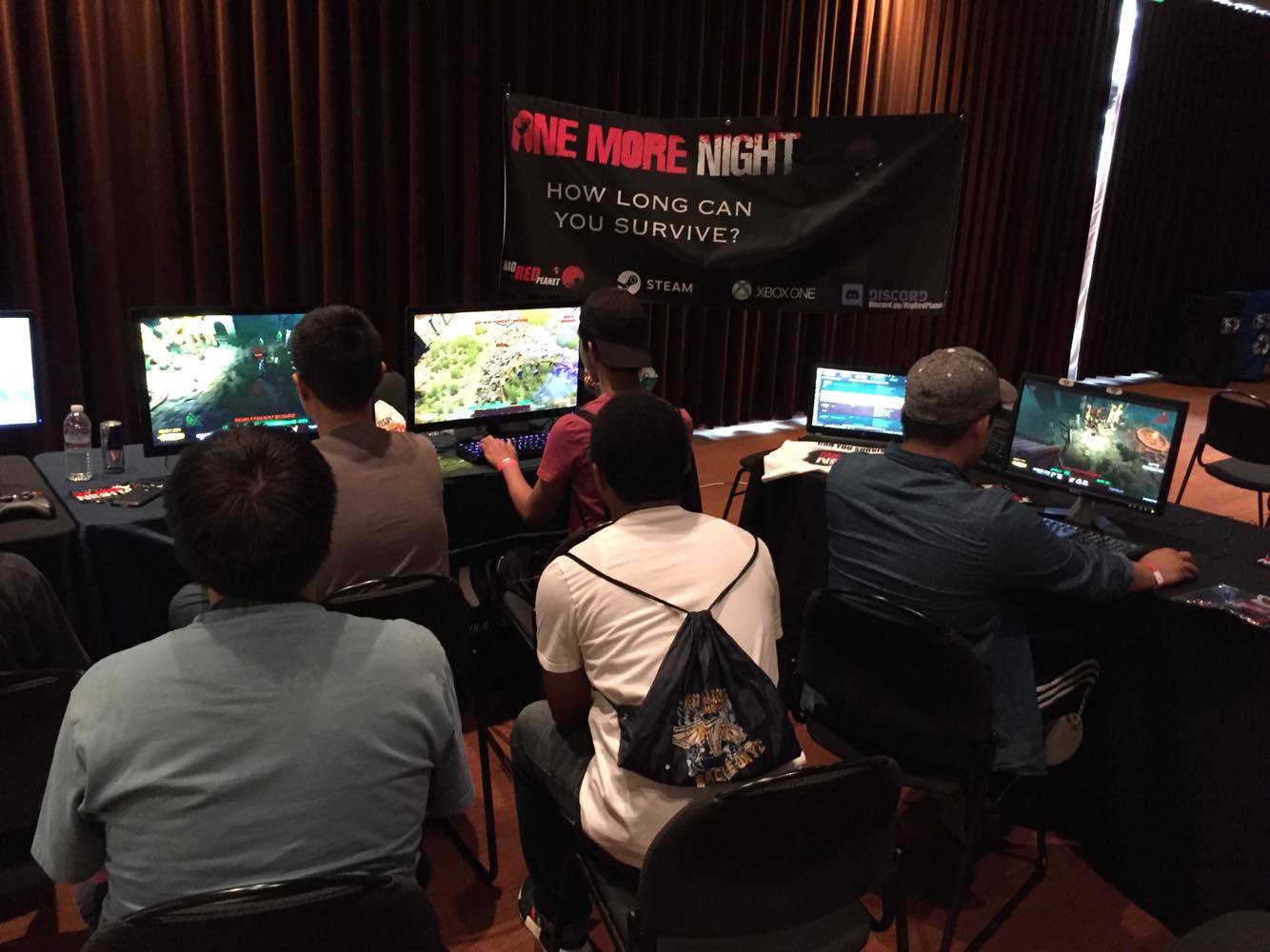 ---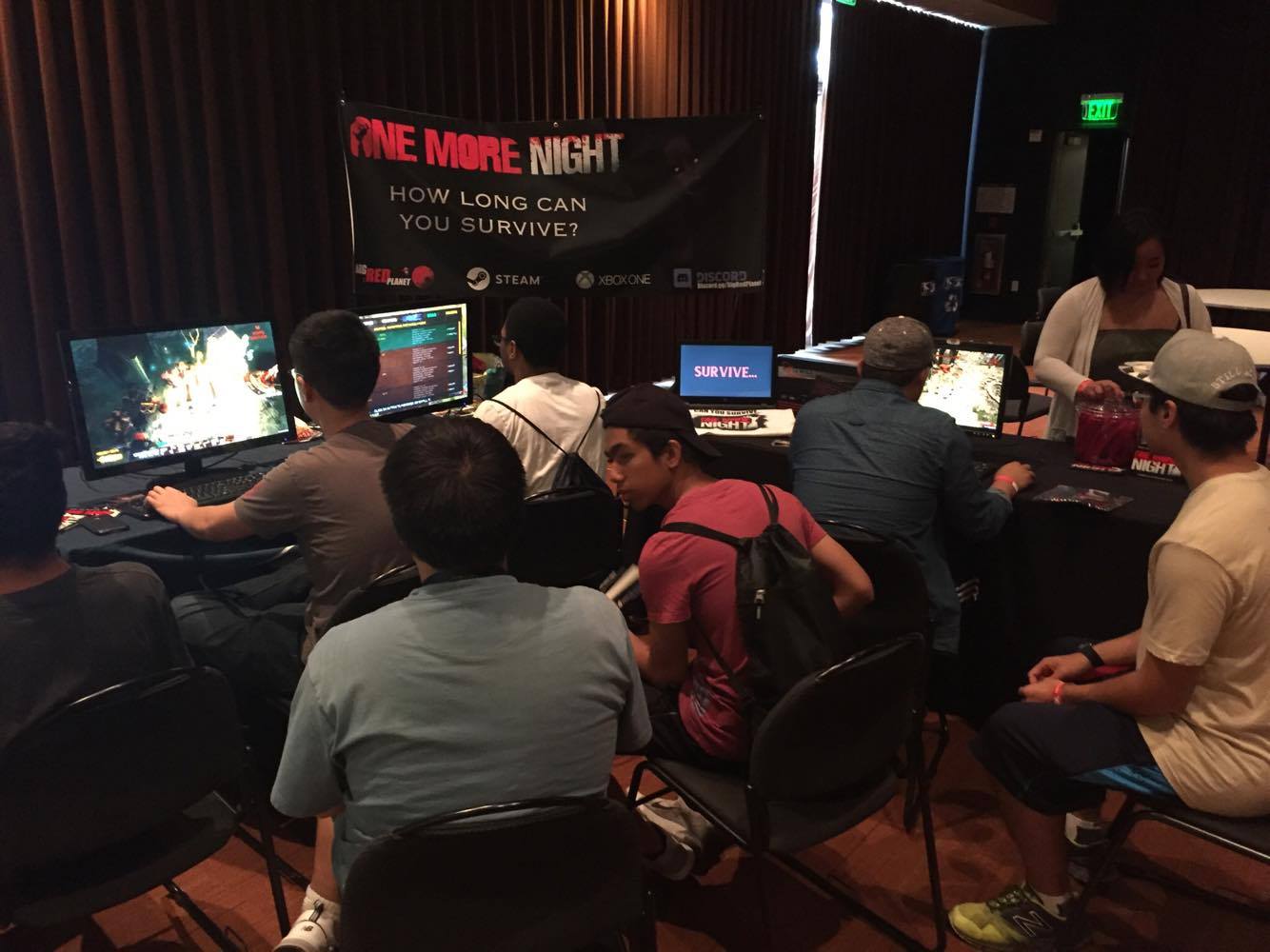 Changes to skills
Instakill is now .5% chance down from 1% per level.
Speed is now 2% per level down from 5%.
Buildings
Light pole no longer had quadruple the health of a barricade.
Increased the cost of barricade from 100g to 150g.
Bug Fixes
When reaching the tower limit you can now navigate around it on the action bar.
Rocket towers being attacked no longer causes crashing.
Increased network stability that should stop non host players from getting kicked out of games
Community Discord

Our Community Discord is the best place to keep up to date on all the news and to find people to play multiplayer games with! You also get instant access to us developers to answer all your questions and provide you with the best tips & tricks to help you survive as many nights as possible!
---
Known bugs
If you play a game and leave it by dying or returning to main menu from in game you are unable to join any multiplayer lobbies.
If you close out of the game and reopen it it will allow you to join multiplayer lobbies.
In multiplayer games some enemies will not be able to be seen by anybody but the host. This seems to happen around level 20.