Silent Hill & Stranger Things
Ever since I was a kid, I was a huge fan of the Silent Hill franchise. With the mysterious design, the symbolic creatures, the storyline, and character development, Team Silent really nailed every single aspect of the Psychological Horror genre. I remember spending countless hours listening to documentaries, audiobooks about that foggy, surreal town, trying to understand the symbolism behind it and the lore of the game.
Then, a few years back, Stranger Things popped up on my radar - a small town, alternate dimensions, and beings so unknown that could make your hair stand out. We, Horror Fans, love the fear of the unknown right?
That's how this idea came to fruition!
The Workflow
I love working together with the Horror Community! If you're on Twitter, Instagram, Reddit, or in some Discord Horror groups, you may find me asking for feedback, suggestions, ideas, and the people and fans of horror have done so much for the game so far (the biggest being choosing the name for it which will be revealed VERY SOON).
The Character
You play as the most regular, normal guy. No. You're not a veteran, you're not a superhero or some ex-warrior. A simple, everyday person having everyday problems and issues. My goal was to bring the main character as closely as possible to real-life and regular people. My idea is that the protagonist needs to be someone that players can relate to, someone who has the same struggles as most of us in the real world (and add a layer of supernatural on top of it!).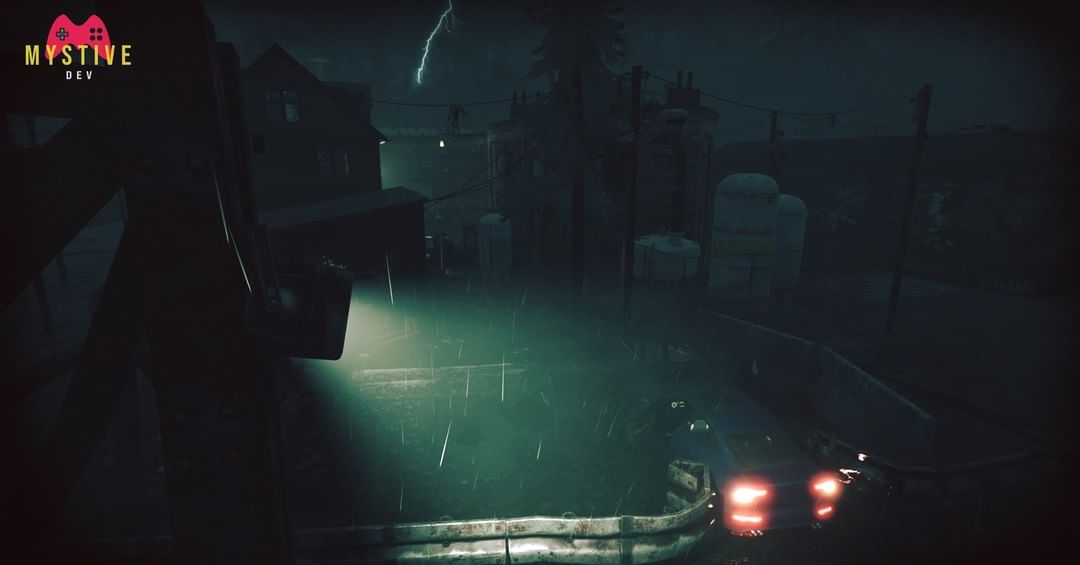 Before the Plot
A few years back before the game plot, our protagonist was a drunk who slammed his car in a tree. His girlfriend fell into a coma and they lost the baby. The moment she woke up, she broke up with him, wishing to never see him again. Depressed and torn by guilt, our character visits a psychiatrist who prescribed him antidepressants to cope with the situation.
As if it weren't enough, right before the game plot, he loses his job due to the current Pandemic.
Sitting in his apartment, he wonders whether to call his girlfriend and talk about it when he sees a video on the internet. His girlfriend, who is a news reporter, went to Devil's Womb Canyon where supposedly 3 buses full of students suddenly vanished. Something happens in the video and she vanishes too. It's been two months since the police began their investigation, but they couldn't find anything. There was no trace of the 3 buses or the news team.
The Beginning
Suddenly, strange, unexplained things begin to happen in our character's apartment. Voices, scratches, unnatural growls, and messages in blood appear all around, most notably, a note on the mirror saying: "It was only a mirror before becoming a hole". Our protagonist is cast into a dark world, an infernal dimension when the world begins to change all around him. He's no longer in the relative safety of his apartment. Roaming through these corridors, he finds mysterious messages in blood saying: "Find me in Goreburg".
It must be Jill. She must be in danger. Realizing that the police won't do anything about it, he decides to go to the place where his ex-girlfriend was last seen.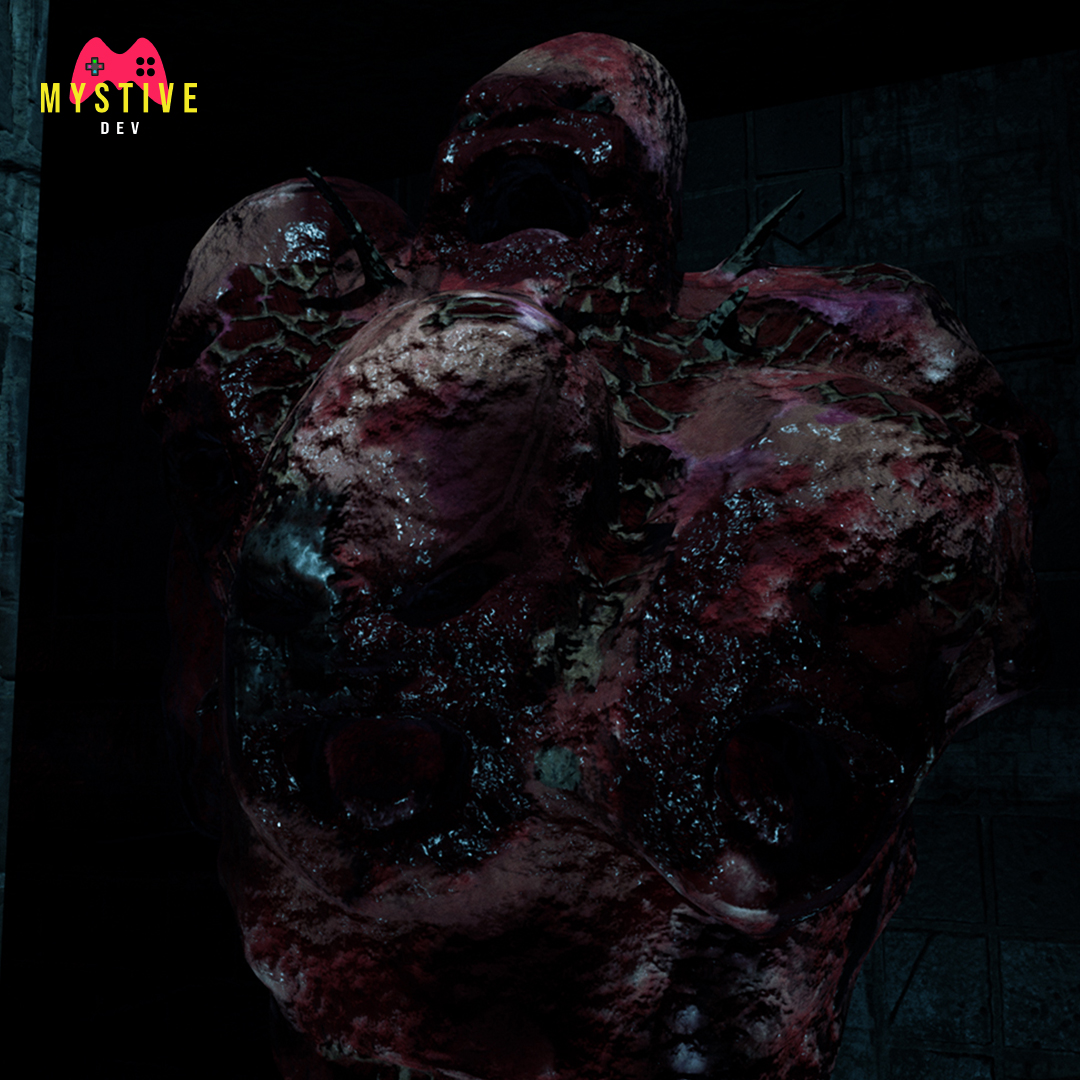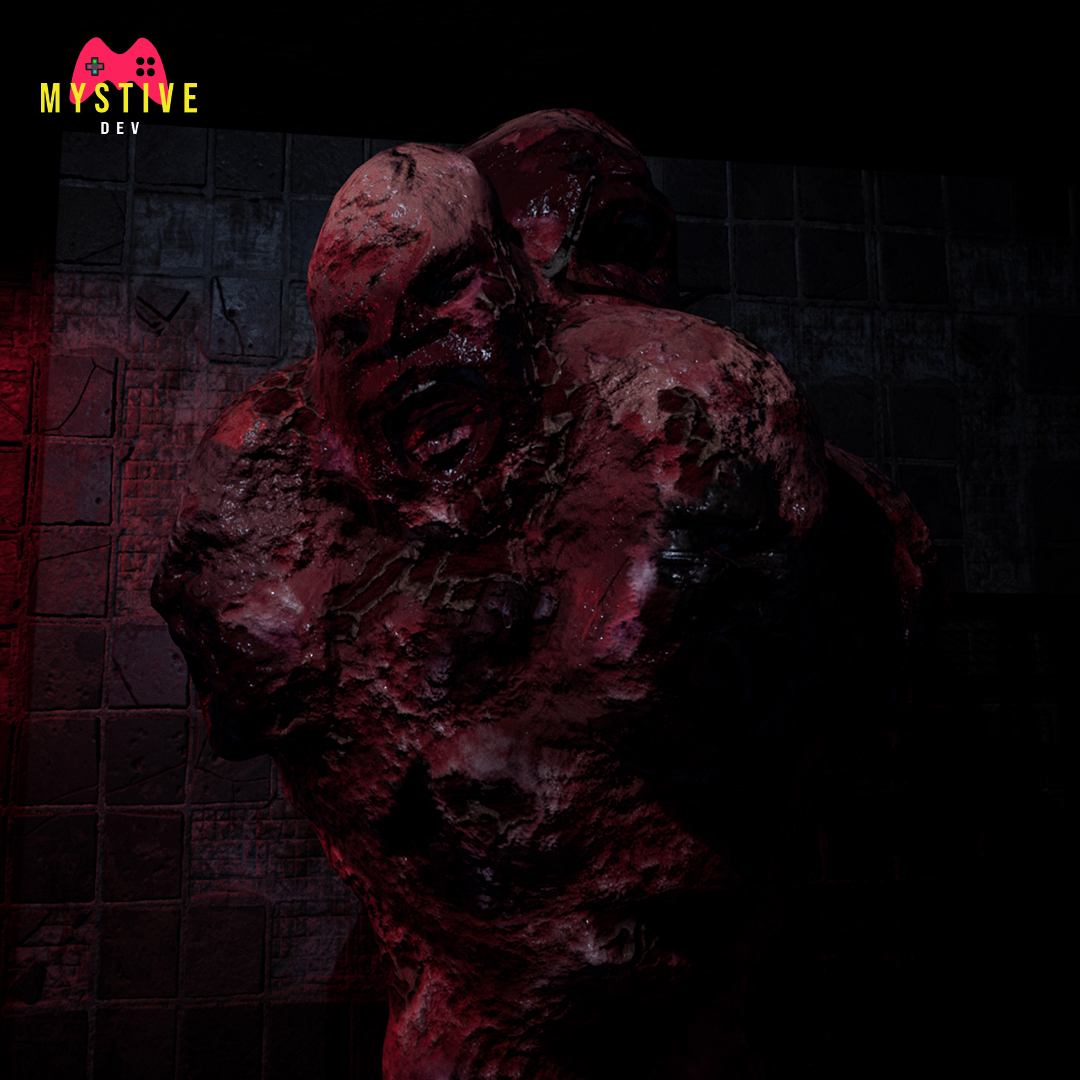 Symbolism
I love implementing symbolism and metaphor in my visuals, something that adds even more depth to the storyline and our protagonist. Most of the monsters reflect some tragic event, emotion, the internal struggle of the character.
What to expect?
Utter dread and fear of the unknown, madness, mystery, realms of pain and machinery, alternate realities, and deep immersive storyline as our protagonist pushes forward to find Jill.
Solving puzzles - both logical puzzles and physical ones that require skill, inspectable objects, inventory, survival elements as you run from unimaginable beings haunting you in the dark and…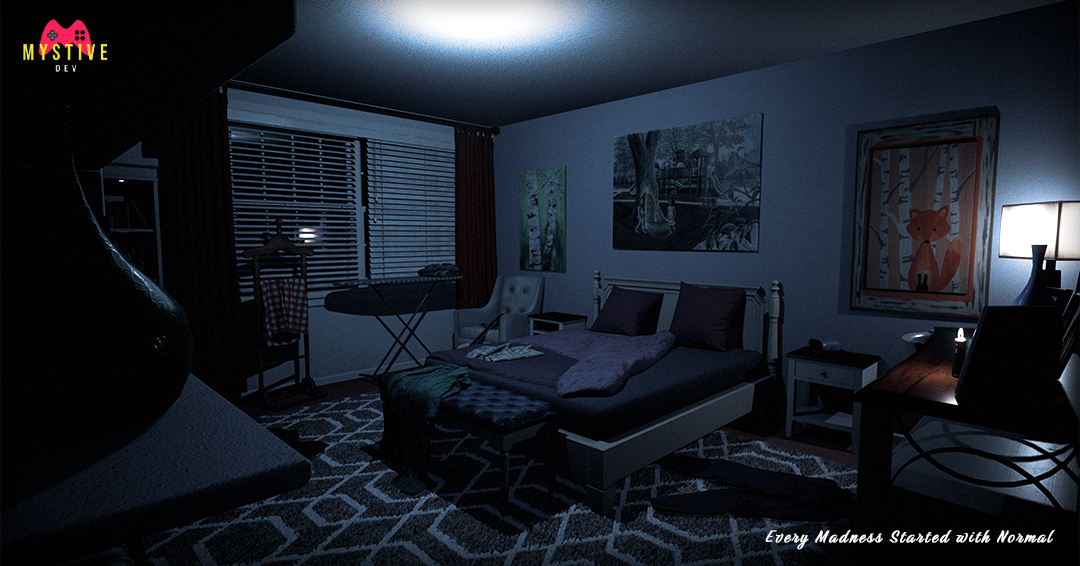 Experimental mechanics
Currently in development and testing to add more immersion and fun to the overall experience.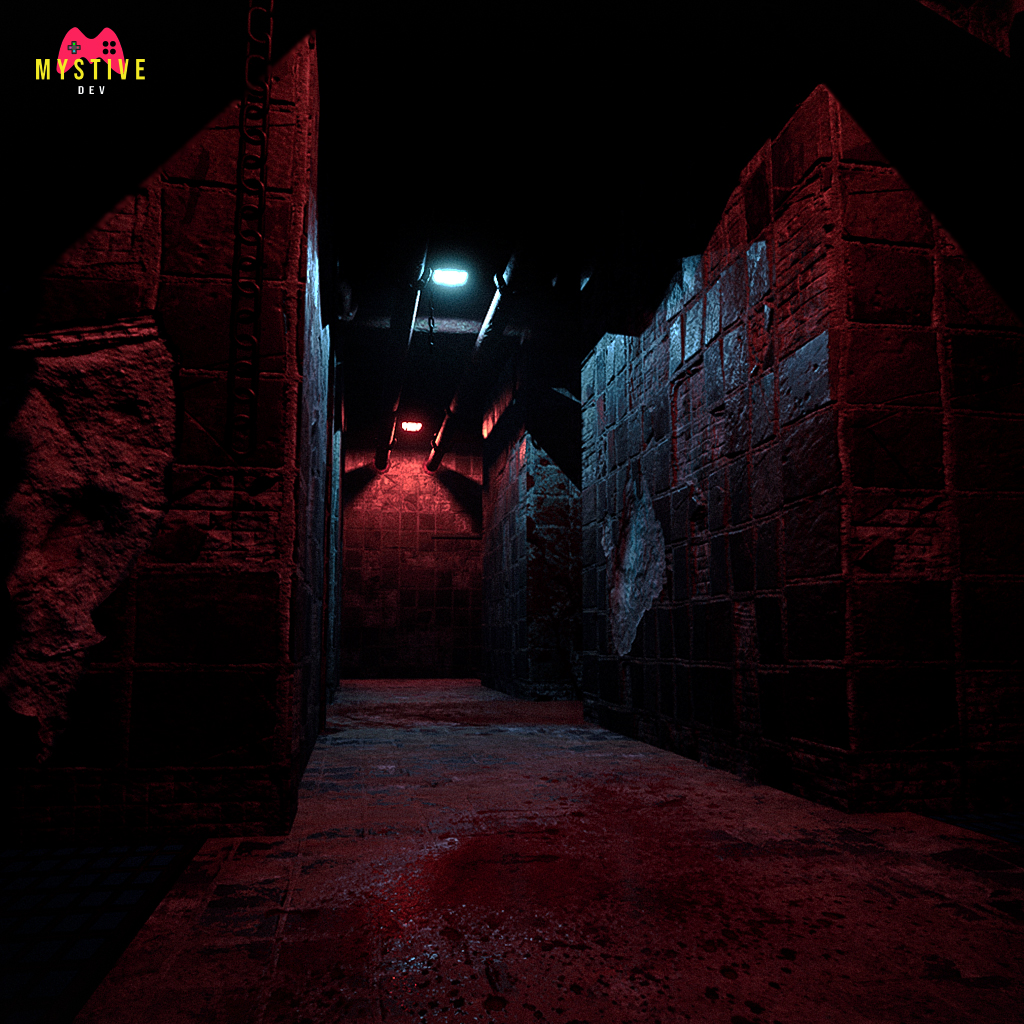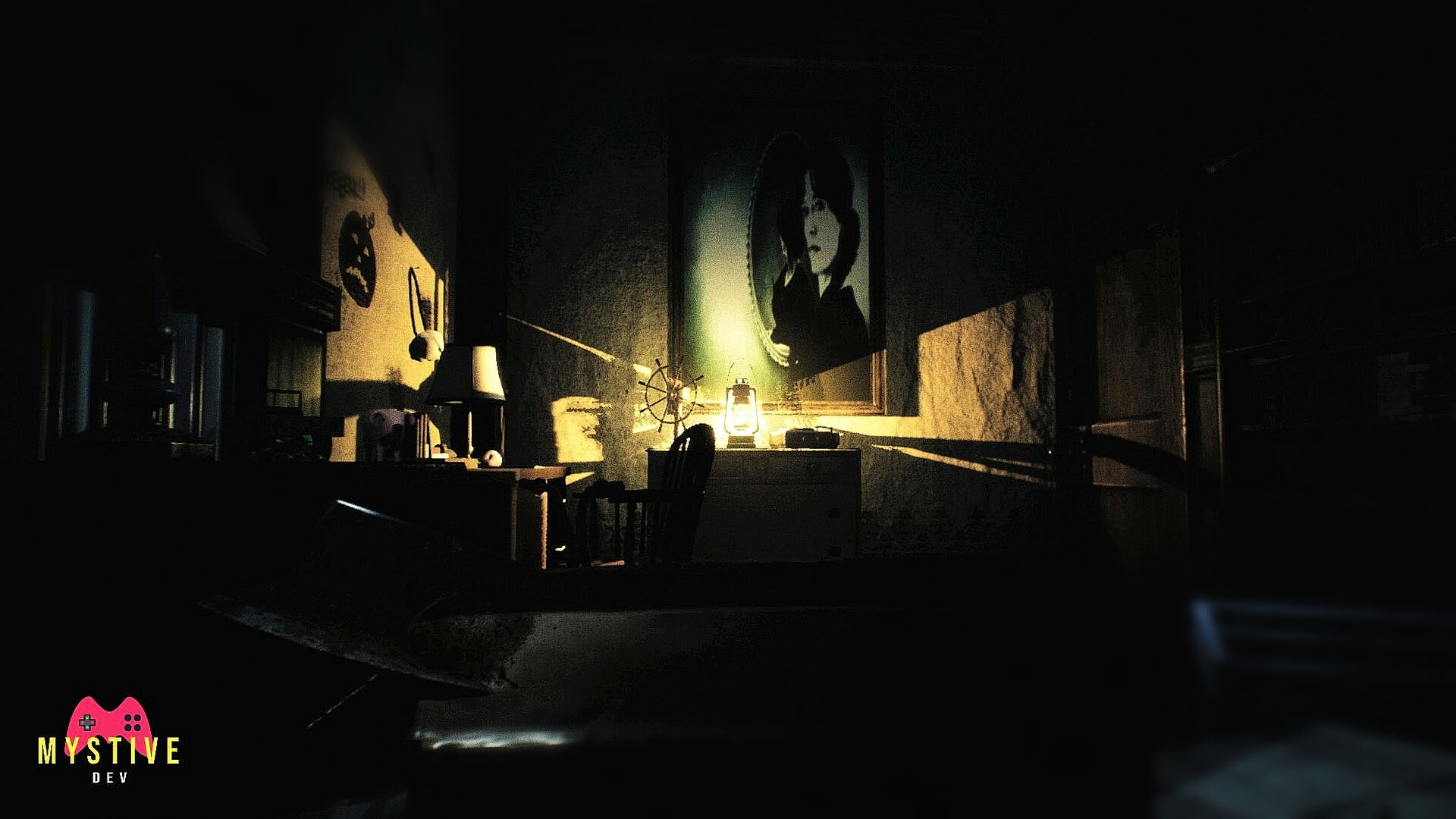 How did MystiveDev start?
I am a 3D Artist doing modeling, texturing, rig & animation for a little over 8 years now. Up until a year ago, 3D Modeling was just a hobby (and sometimes a part-time job as a freelancer). I was working a full-time job as Lead Gen in a marketing company, then as a Data Analyst in another. But, the love for video games has been in me since childhood. It was 3 years ago when I realized that besides 3D Art, I also love Digital Marketing. That's when I enrolled in several certified digital marketing courses.
I started getting clients as a freelancer - 3D Art for hypercasual games, RTS games, FPS games for people around the globe. I was hired as a freelancer by three renowned companies to do full marketing strategies including SEO, Social Media Marketing, Content Creation, Email Marketing, and Lead Generation.
You may wonder why did I choose digital marketing to add to my skillset?
It's simple - because of my dream - being a Full-Time Indie Game Developer.
Working both as a 3D Artist and a marketer, besides my freelance clients, I also published my own video games, including Veggies Riot - a tower-defense prototype on Itch.io, Wipe: Toilet Plague - a two-week project and a comedic multiplayer shooter and Alan Sharp - my 6 years long Horror/Mystery game on steam.
A year ago, thanks to the games' sales I saw the opportunity and decided to quit my desk job and become a full-time indie game developer. Seeing the struggle the Indie Game Community has with marketing, I decided to open a personal brand - MystiveDev.
MystiveDev is a Game Development (Game Design, Level Design, 2D & 3D Art) and Digital Marketing brand helping Indie Game Developers power up their game journey and release their dream game.
Its main purpose is to provide aspiring Game Developers knowledge and educational content of value, contribute to the global Indie Game Community and help more and more developers reach their dream of being full-time indie game developers.
The Feedback I received for MystiveDev is AMAZING! In 3 months, we've surpassed over 5000 Followers on Instagram and over 1000+ followers on Twitter! 🥳
Besides being an Online Game Development & Digital Marketing Academy, MystiveDev brand also provides 3D Modeling & Digital Marketing Services for your dream game. And lastly, it contains its own video games and products!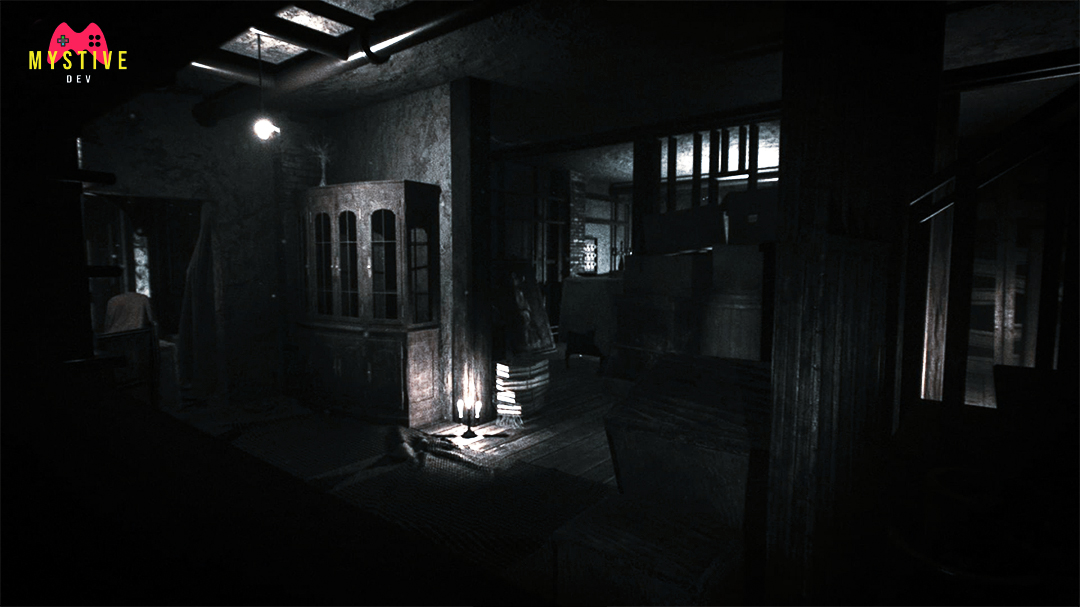 A Horror Fan? Join us!
My leading force is the Horror Community. I love reaching out to them, discussing, sharing ideas, opinions, and feedback on a regular basis. Basically, you are the one contributing to this dark, surreal realm called the In-Between, and together, we build an amazing, game experience.


Follow me on your favorite Social Media Platform right away: