Planet Nomads is a two-way street of creative freedom. We want to give players the tools to build whatever comes to their mind; we already have 100+ building blocks. But as developers, we also want to enjoy the same creative freedom, hence the setting of our game - unexplored planets. We wanted to create new worlds. Each with completely different looks. And enjoy the intriguing questions of: What will it look like? Which color palette to use? What's the climate going to be? What kind of animals... You know, the exciting stuff. In return we give these worlds to the players to be their playground.Exploration, crafting and survival are the three core parts of Planet Nomads gameplay. Lets have a closer look.
EXPLORATION
We will have exotic-looking alien planets and they will be huge. The worlds of Planet Nomads are procedurally generated with the use of voxel-based graphics. Environment is randomly generated, but not random. We are keenly observing and curating the output of our terrain generator to make sure the visual and structural characteristics of the environment have certain logic, don't feel artifical, repetitive or empty. Expect diverse planets with their biomes changing as you enter different altittudes and geographic zones. Expect strange alien artifacts on the horizon waiting to be examined.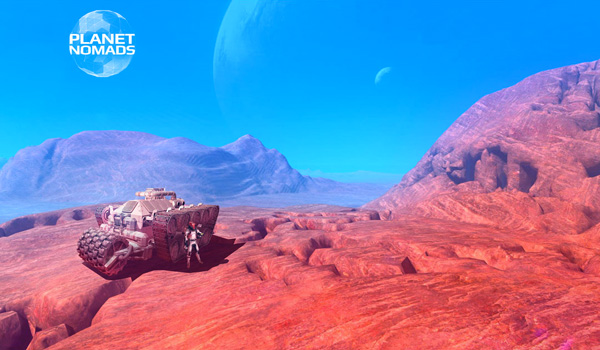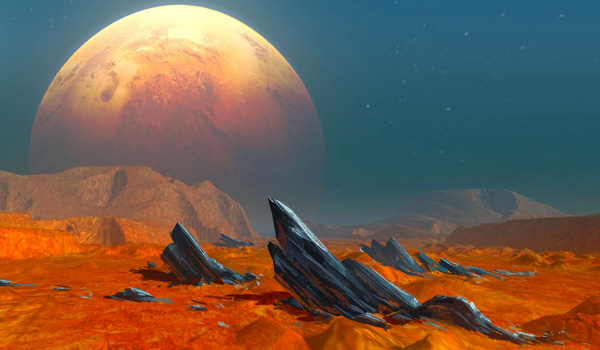 CRAFTING
Our first driving impulse was "Wouldn't it be great to build a huge, truly massive, sort of a sandcrawler that would include all facilities needed for survival and just roll over everything that stands in your way?" That was a major idea behind Planet Nomads. At first we wanted to focus on this type of game/gameplay, but quickly realized, why have such limitations? So it sure is possible, but if you prefer to have a base, then have a base! Have a specialized harvester for gathering resources. Quick buggy for exploring. Armored assault vehicle. A chopper. Build whatever you want. We won't stop you.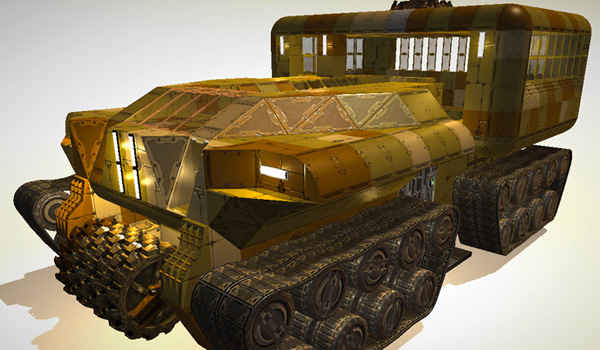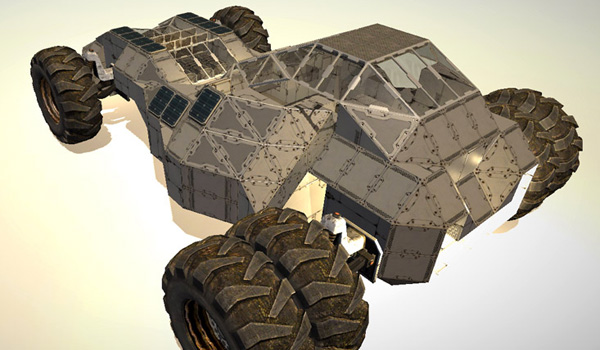 SURVIVAL
The initial motivation to play, besides the joys of discovering all the possibilities, is the need to take care of basic needs to survive; secure food and water, build a place to sleep, be able to defend oneself against hostile alien life forms. Progressing further, you'll want to gather and process advanced materials, which is connected with your ability to survive in extreme conditions - think radiation, severe temperatures, poisonous atmosphere...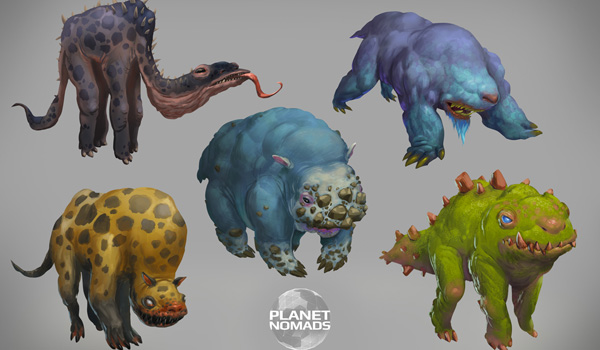 ENDGAME?
We're designing (and coding) Planet Nomads to be able to easily add more content, mechanics and game modes further down the road. The first big game goal is to build a spaceship that can get you to the orbit (and other planets). Multiplayer to allow player interactions, be that hostile engagement or cooperative play, is our number 1 milestone once the game ships.
WHEN WILL I BE ABLE TO PLAY PLANET NOMADS?
At this point it is too early to have a date. First of all we'll need to secure additional funding and get the game noticed; two things we can achieve on Kickstarter. Our campaign is coming in a few months. Then we go EA on Steam, our expectations being Q1 2016.
WHAT CAN I DO ALREADY?
You can help us shape the game! Join our community of Planet Nomads Advisors at planet-nomads.com
and have your say in the direction of the game development.
We'll give you access to the crafting editor and be happy to get your feedback on its usability. We also want to learn which building bricks you'd like to have added. Plus we can't wait to see community creations.