99 Levels To Hell just joined a bundle!
This is your chance to get the game really cheap.
So help us, help child's play and get some awesome games!
Go to Groupees.com and get this really sweat deal!
Games in the bundle:Secret of the Magic CrystalsDetourOmegalodonWar in a Box: Paper TanksAPOXCreaVuresChrome + SpecForceKaptain Brawe: A Brawe New WorldAnd "99 Levels to Hell"
Groupees.com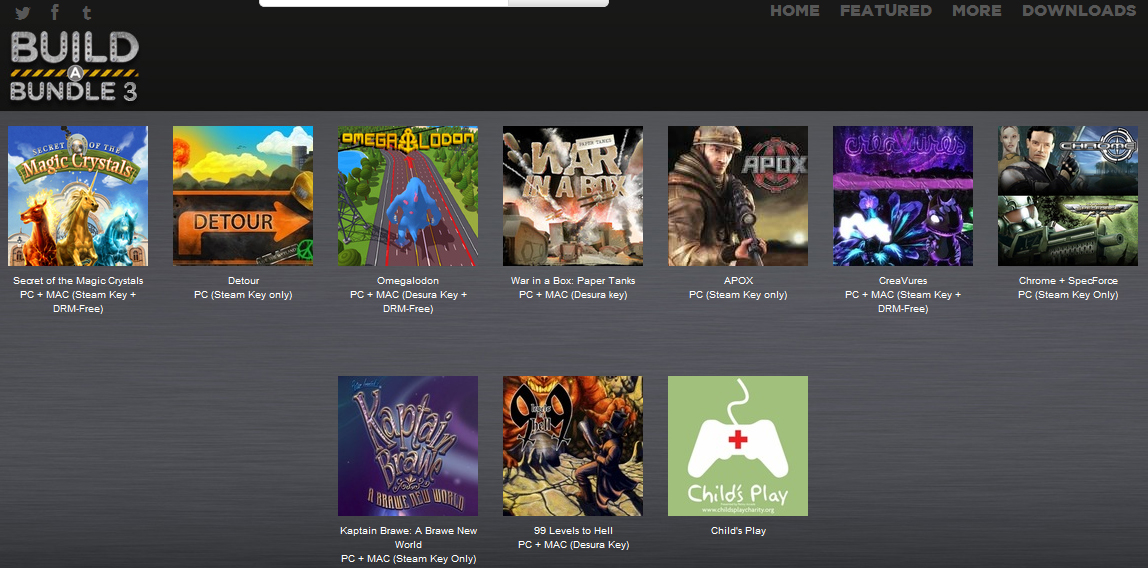 I really like the look of APOX!!