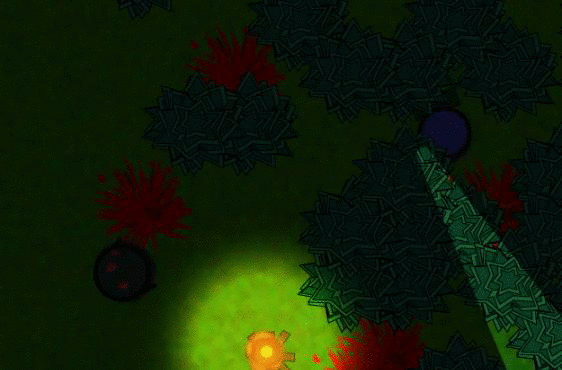 At least the fighting works, right?
So some bugs were brought to my attention in 0.1.4. A major one was the fact that the Helicopter seemed incapable of spawning through ANY combination of Keys/Mouse Buttons. So I took a stroll along the Block physics class to find that there was no mention of the Helicopter class anywhere in it. Somehow, the code for adding the Helicopter had inexplicably vanished.
To make a long story short (and me yelling at one of my friends who helped me code*), the Helicopter has been fixed, and some minor updates to the games performance, audio , and game play have occurred.
First off, the Cobra has been fixed, and can be spawned by pressing E and the Left Mouse Button whilst holding the Builder tool.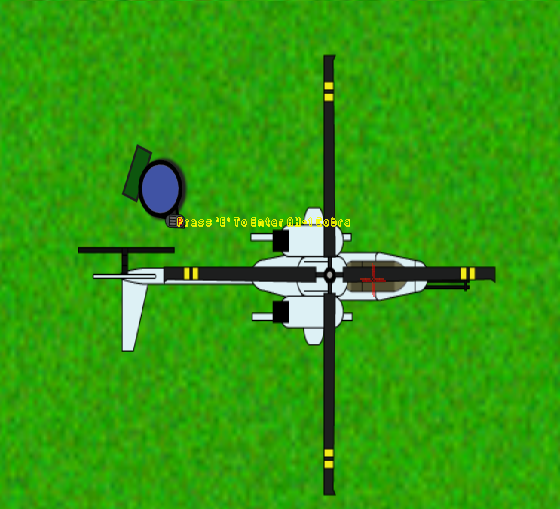 Secondly, we found that despite the exit menu being open, the generator would still consume fuel. This was found mainly due to me leaving the game paused while getting a snack and coming back to find my generator out of fuel :< . This has also been fixed.
In addition, the M60 received its sound update, and makes a much sexier sound once shot.
On another note, the flashlight received an update where it increases the range at which you can be spotted while it is on, and also slows down the rate at which your spotting distance decreases.
Generators are no longer invincible, and can take damage from zombies, they have a larger amount of health than wall blocks (500), and once destroyed, are gone forever (you have to make a new one). So protect those generators!
Other improvements have been started, along with a system that removes blocks off screen and adds blocks onscreen (thereby, allowing massive block counts).
*Not really yelling, more making fun of each other.